15 Tech-Based Hacks for a Happier Fall
It's September, 2020.
The nights are growing longer, you're getting less Vitamin D, the bed is now your home office, and "pants optional" is your dress code. You've watched everything Netflix has to offer, bought everything you (didn't) need on Amazon, and consumed a suitably large amount of Ben & Jerry's Cookie Dough. Also, the Muse concert you were so looking forward to just got rescheduled to 2021.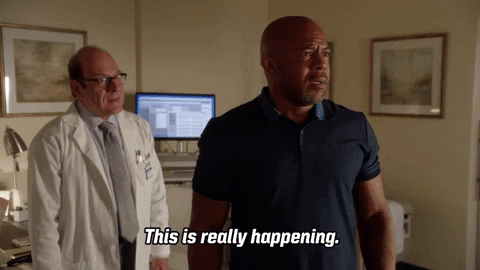 And then your friend Geraldine calls. It's only been three months since she's installed Duolingo, and her Mandarin is already flawless, only rivaled by her pitch perfect Italian. She's also enrolled in Translators Without Borders and the UN Volunteers project, so she can help people around the world directly from her home. And have you seen her vlog on healthy nutrition, yoga, human rights, and relationships? She started it during the March lockdown, and the channel now has 25 million subscribers. She met Leo in the comments section, and they've been dating online ever since.
"What a year! Thank you, COVID!" - Geraldine's voice is ringing in your ears.
Breathe through your nose. Go to your happy place. Slowly start coming back to this article.
We're here for you. 2020 has been challenging. We know it, no matter what the Geraldines of this world may have experienced. So look - we've made you a list of fun fall activities to help you pull through this tough season.
You'll thank us later.
5 tech events to keep your mind occupied
At Clario, we love all things tech, and since you're reading this blog, we think you might share our interest in some of the best tech events 2020 has to offer.
They're all online, so you don't have to travel too far, only to find yourself asleep in the first rows. Complete the event registration, take your seat, pour yourself a drink, and snore away - all from the comfort of your own home. We've matched each event with a delicious tipple. To be consumed in moderation of course.
Got a few spare minutes on October 1-2? Okay, how about a few hours?
🍹Get cozy, make yourself a Green Kale Margarita and prepare to absorb lots of useful info from tech executives, startup owners, and investors. Speakers representing companies like NASA, Facebook, McAfee, and Spotify will surely keep you awake. Participation is free as long as you can get three of your colleagues to sign up.
Do you love the planet Mars? Then time to squeal with delight - the world's largest and most influential space advocacy organization will be holding its convention online on October 15-18! This one will be swarming with NASA engineers, scientists, authors, and all kinds of lovely geeks passionate about the fourth planet from the Sun. Even the creator of the Mars anthem will be there. Just imagine being able to participate in discussions with some of Earth's brightest people currently shaping the future of the red planet's exploration.
🥃Now, this calls for a Martian Sunrise.
It's no coincidence a conference like this is held at MIT, a place that gave the world so many brilliant technical minds and birthed entire industries. The event is to showcase its brainchildren on October 20-22, delivering the latest information on topics like Artificial Intelligence and Biomedicine, and how these kinds of innovations can help us solve the world's toughest challenges. There's an admission fee, but we think the list of speakers alone means it's well worth the money.
🍸To keep your mind sharp and open to ideas, an Espresso Martini is also advisable.
Another great option is to spend October 20-22 learning about digital transformation initiatives. The sultry voices of IT and business leaders, DevOps, and technologists will lull you into a deep and peaceful awareness of the industry's latest trends. Personalized sessions and interactive meet-ups with peers and experts will keep you on your toes.
🍹A pitcher of Mojito mocktail will be a welcome refreshment. Oh, and you won't need to pay for your place at this free tech event.
If you're excited by the Fintech or Telecom industries, then clear your schedule on December 8, 2020, and you'll be in for something totally out of the ordinary. Complete a form with your focus areas, goals, and needs, and join custom-tailored sessions with top and executive managers, moderated by professional stand-up comedians and improvisers.
🥃Have a sip of the classic Aviation cocktail and start working on your one-liners about 5G equipment. Also, don't miss the discounts on executive and premium tickets. A free option is available as well, but then you won't be getting everyone's contacts.
Did we make the geek in you a little happier? Let's move on to the next part.
5 fun virtual events you must attend
If you've had enough of the serious stuff and looking for something to get you smiling - look no further. Here is the list of five virtual events to keep your spirits up.
From September 10 to October 4, 2020, Philadelphia will explode with over 1,000 artistic performances across all possible platforms and genres. Check out the festival's digital brochure and find a show to suit your tastes. Attend virtual exhibitions, watch kids perform from an at-home theater, or bring your pet along to enjoy some music together - this online festival will find a way to impress you. No tuxedos allowed.
Do you enjoy esports? Then get a live view of the best international teams clashing in epic battles using their weapons, magic spells, and strategic skills to destroy the enemy base. The competition for world dominance begins on September 25 and concludes with the final on October 31. Make sure to stock up on snacks to get you through the hours and days of gut-wrenching action, exhilarating victories, and humiliating defeats.
Visiting the Louvre in person is an experience to die for, but while the pandemic holds our travel options hostage, why not enjoy it from home? Go on a virtual walk in the spacious rooms available for an online view, try the Mona Lisa VR app on your phone, and get an interactive close-up look at selected works. What a time to be alive!
Making your own terrarium
Join the Zoom meeting at 8:00 PM CEST on October 4 and dive into the exciting world of plants living in glass jars. From the looks of it, creating a terrarium can be a meditative experience, offering you a welcome change from the pace of daily life. And the result will become a little temple you can go to when in need of some inner peace and quiet. Who knows - this might awaken the gardener in you.
Even though Bob Ross is sadly no longer with us, his fan Twitch.tv page is amazingly popular, with daily live streams and over 1,5 million active followers. Trust us - a few minutes of watching the master at work, listening to his calm, soothing voice will make you a convert.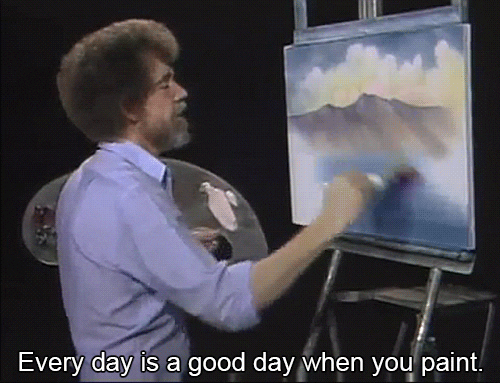 The man was an epitome of kindness and goodwill, and his show - 'The Joy of Painting' - still keeps us smiling 26 years later (the original broadcast ended in 1994).
"Let's add some happy little trees!" - as Bob used to say.
5 cool things to do offline
Stretch your arms, turn your bloodshot eyes away from the computer and lift your bottom from the chair. The actual reality is calling. It's time to pay it a visit.
Make your neighbors love you
Good fences make good neighbors, they say. We say - get over the fence and make some friends. But obviously do this safely without any physical contact.
Cook up a blueberry cheesecake for Marsha from across the hall, ring her doorbell and run like the wind. See tears of happiness run down her cheeks as Marsha's lockdown diet is effectively ruined. Have 21 long-stem roses delivered for Donald who lives on the second floor. Declare your neighborly love in an anonymous note. Start singing out of your window at 6 am. Anything from Mozart's 'Lacrimosa' to Stevie Wonder will do. Just put your heart into it and make it loud. Repeat.
Go for a hike with your loved one(s)
Rekindle the romance - or keep the two-meter distance. Sleep in your extremely uncomfortable Jeep Wrangler - or cuddle up in a tent. Wake up at sunrise, stick your nose outside, and immediately regret the idea. Make a fire, turn marshmallows into foul-smelling charcoal lumps and burn your tongue with the first sip of coffee from a metal cup. Gawk at the endless starry sky while your dog barks at a squirrel for two straight hours. Find your partner's wet socks under your pillow. Whatever you do, get out in the natural world and enjoy every minute of the trip.
Adopt a rat baby
Make the world a better place by giving a tiny pink rat baby the life it would never dream of. If you live in a metropolitan area, finding and kidnapping unattended rat children should not be a problem. (Okay, seriously - you should go to a pet store).
Nourish the animal with a balanced diet of pellets and fresh veggies (more on it here). A tepid bubble bath once in a while, some cheesy birthday gifts, and a movie night every few weeks ('Ratatouille' is the go-to title) will help keep your relationship healthy for many years to come. A rat's heart is tiny, but there's no better feeling than knowing it beats for you.
Cancel your gym membership
While you can't visit the gym anyway - exercise at home instead. When they reopen, you'll go back there and do your weird workouts with instructor Dan again. In the meantime, start your quest for indoor fall activities by finding a fitness instructor you like on YouTube. Go to the comments, check for reports of injuries and words of hate or blame. Engage in ferocious verbal exchanges with people you've never met over things you don't know much about. Feel the tension in your lower jaw and a twitch in your left eyebrow. Stand up, exhale. Your workout for today is done.
Cut your own hair
The winds of change blow strong in autumn. Don't watch tutorials or ask your hairdresser friend - just go with the flow. The universe will guide your hands - whether it's holding scissors or a hair clipper. Be brave and trust your senses, you can look in the mirror later. It's a bit like taking pictures with a film camera - there's a special magic in not seeing the image right away. When you're done, take a breath, then change your LinkedIn profile picture, and FaceTime your mom.
* * *
Fall is the season when nature sheds its old self, and it does so in style. We hope our ideas have added some warm tones to your autumn and you will try them at home.
Still needing some inspiration? You can always visit Clario's blog for more useful and inspiring content.
P.S. No baby rats were harmed in the making of this article.
We'd like to stay in touch.
We've got something special to share! Enter your contact details below to be among the first to find out about the exciting changes we've got in the works as well as to receive special promotions.