Use free iPhone mobile security.
Avoid ID theft and browse ad-free with one Clario app.
One security app for iOS is enough.
Clario gives your iPhone essential protection to keep it perfectly secure.
Web protection
spots malicious sites
in your search results.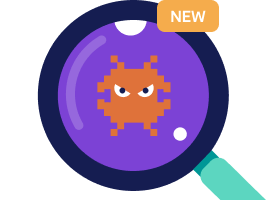 Unlimited VPN

hides your data and
adds extra Wi-Fi
security.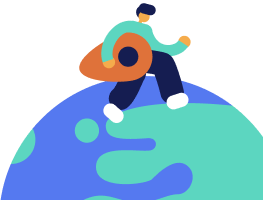 Ad blocking

helps you browse free
from annoying banners.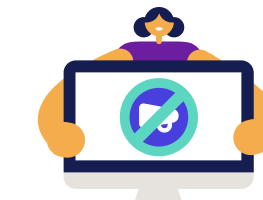 Instagram protection
prevents scammers
from stealing your profile.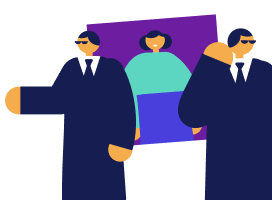 ID theft
protection checks for stolen
passwords, credit
cards, or SSN.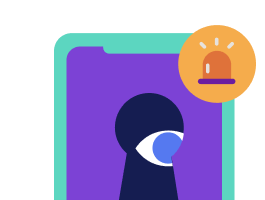 Real expert help

with your security is
available 24/7 in the app.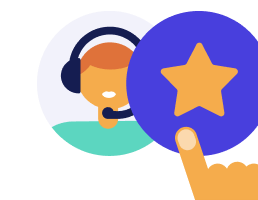 Install Clario
App Store

TrustPilot

Google Play
This app has all the features you could think of, ad blockers, safe browsing, etc! They have special agents just for you, they answer all your questions and are very friendly! Love this app :) !
TheBest!!!!!!!!
Apr 15, 2021
It was my first time using this app and a woman named daisy helped me with my wueetions and ik a little slow and fixated a mind dependent on google but she reassured me and gave me tips and was overall super kind to me i hope she sees this because i want her to know i'll never forget her!
rayanimeweebgal
Jan 11, 2022
I talked with Catherine after I got a pop-up on Safari saying I had viruses that then made me download an app that said I had 8 viruses. She told me it wasn't true and walked me through how to protect my phone from ads and such on Safari. It really helped me chill for a moment. yay
The eepic GUNTHER
Sep 4, 2021
Downloaded this app because I suspect malware on phone and computer, right away Jake was incredibly helpful, able to answer my questions and offer guidance through the process. Hopefully systems are back to normal!
Lindsey Plantagenet
Sep 21,2021
Simply stunning as far as security apps go. So far, I can confirm that for me it worked the best, and I love using it. It's simple, intuitive, and has a pleasant user interface. Overall 10/10, you can't go wrong with it.
Srdjan Chotra
January 11, 2022
Absolutely wonderful!! I can't thank you enough for the email breaches that are being fixed! You saved my life's credit line, and who knows what else! This app is the best!! I will recommend this to everyone I know!! Here's to 2022! Thanks again!
Tiffany Ford
January 6, 2022
Deleted two viruses I didn't know I had!! Definitely recommended for people that have those virus pop-ups.
Eric Aguilar
December 30, 2021
If you want Security & Peace of Mind, download the Clario app now, it's a must-have app. Easy to use & understand. And actually includes up-to-date info. If you don't have this app on your phone, you should. 👍❤👍
Melanie Gephart
October 29, 2021
How protection for iPhone works.
Just watch Clario in action. You'll love how all your security needs are in one place.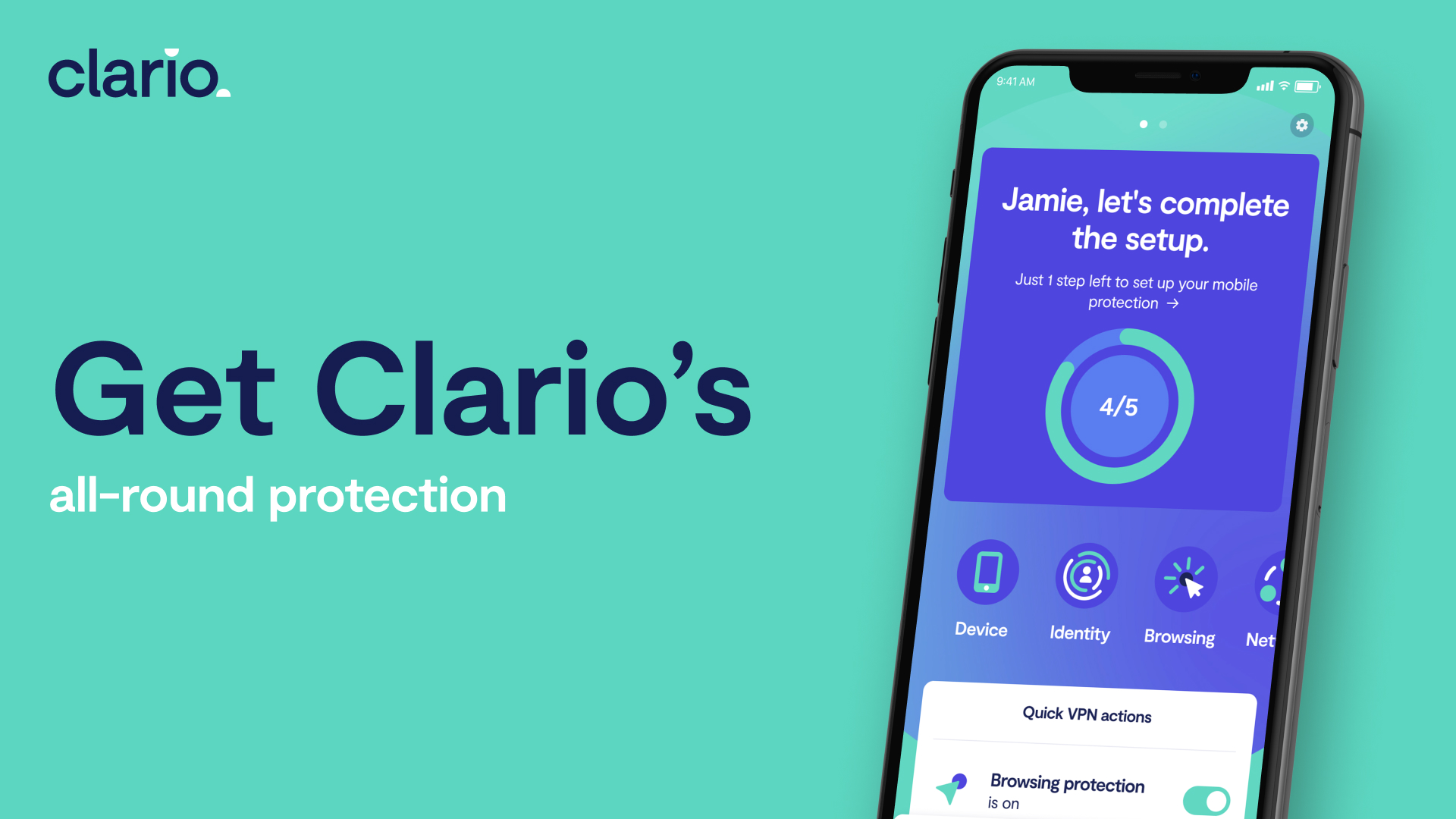 System requirements.
Is your iPhone running iOS 13 or higher? If so, then great, you don't need anything else.
You're all set to enjoy Clario web protection.
What users often ask
about iPhone internet security.
Can iPhones get viruses?

Although rare, iPhone malware does exist. More importantly, you can download viruses that infect other devices on your network, including Macs and Windows PCs. This means it's important to stay protected.

Does Clario have a free version?

You can download Clario and subscribe to see how effectively it works. Remember, we've got a 30-day money-back guarantee.

How is Clario different from other mobile security solutions?

Clario is an all-round privacy and security solution, with its own VPN. It's also backed by independent certifications, including ISO 27001 and AV-TEST.

Will Clario mobile security drain my battery?

No, Clario software is designed to be lightweight and undemanding on your device. So you don't have to worry about it slowing down your iPhone or quickly eating into your battery life.
Click here to start installing