Clario Anti Spyware App for iPhone.
Remove spyware, keep track of possible data leaks, find out who has tried to unlock your phone, and more - with just one Clario Anti Spy app for iPhone.
Get started
How it works
Meet your phone's new privacy defender.
A reliable anti-spy app for iPhone.
See how we keep you safe.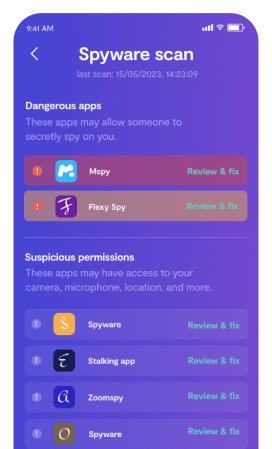 Spyware scan
Scan your phone for spyware and remove it immediately if detected. Also, check all your mobile apps as well as permissions they have with your data to identify suspicious behavior on your iPhone.
There's something very comforting to know your identity is safe and secure. I like that my device will be scanned daily and anything untoward will be brought to my attention.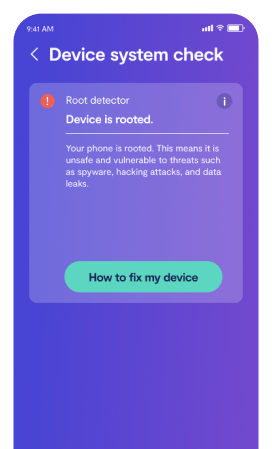 Device system check
Check your iPhone's entire software system for major security threats like outdated OS and jailbreaking.
I'm not going to lie, this app, and the help on here, is so good. They helped me every step of the way.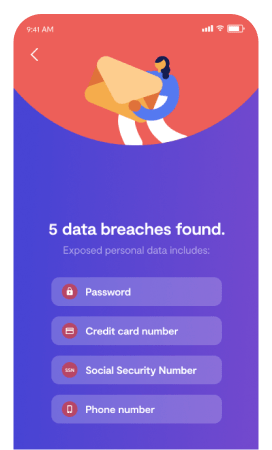 Data breach monitor
Discover if sensitive data associated with your emails has leaked online, including the dark web.
Clario has been an a complete life saver! Recently I've discovered that I had several data breaches, from apps I no longer used, or websites that I'd made accounts with. And I wasn't aware of them until Installed this app, and secured my own safety.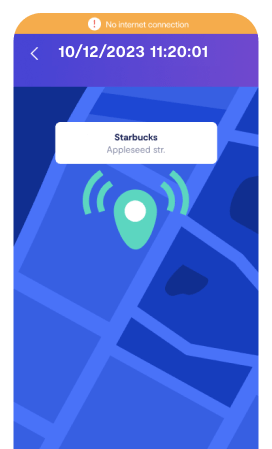 Virtual location
Make your iPhone untraceable by replacing your real GPS location with a virtual one. This anti tracking app for iPhone keeps you safe from stalkers.
I can say with confidence that it's the first security app I installed which actually works.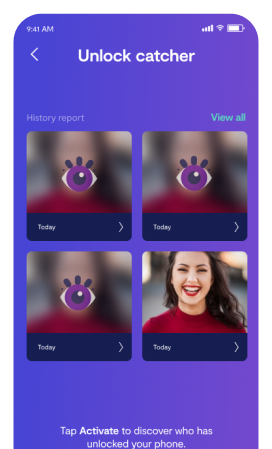 Unlock catcher
Find out who tried to unlock your iPhone. This feature uses your camera to capture a photo of anyone trying to unlock your device without permission.
Simply stunning as far as security apps go. So far, I can confirm that for me it worked the best, and I love using it. It's simple, intuitive, and has a pleasant user interface. Overall 10/10, you can't go wrong with it.
Get started
3 simple steps

to make your iPhone spyware-free.
Tell us about your anti-spy concerns
Take a short survey to give us more information about your privacy issues.
Choose a plan that works best for you
Start a personalized spyware removal app plan which perfectly matches your survey results.
Install Clario Anti Spy and scan your phone
We'll email you a direct link to the App Store as soon as you sign up.
What makes Clario's iPhone spyware checker so good?
Reputation that speaks for itself.
Clario Tech has been providing some of the best cybersecurity and spyware detection solutions on the market since 2019.
Multi-platform coverage.
Our care for your privacy does not just end with iPhone or iPad. You can install our tool on any Android, Windows, or macOS device as well.
Unique features.
We're constantly researching the issues of spying and technology-facilitated abuse to develop features that benefit your privacy and safety both online and in real life.
24/7 tech support.
Clario is more than just an iPhone spyware scanner, it's also a community of experts who truly care for your digital wellbeing and are there for you via our in-app live chat, 365 days a year.
Get started
Our word in anti spyware for iPhone.
Choose your perfect plan:
6 months
3 months
1 month
Access all Clario Anti Spy features
Protect up to 3 devices, mobile or desktop
Get 24/7 support right in the app
Get plan
By proceeding, you agree to our EULA and Privacy Policy. Your subscription renews automatically at the end of each period until you cancel by emailing our support team at hello@weareclario.com.
FAQ
Is Clario and Anti Spy one app?

No, Clario Anti Spy is a stand-alone spyware detector for iPhone, iPad, or any other device running on macOS, Windows, or Android.

Is there a free trial?

You'll need to start your subscription to use all spyware removal tools in Clario Anti Spy.

Do I need a desktop app as well?

You can only use Clario Anti Spy on your iPhone, except for the Virtual Location feature, which requires a desktop device for setup. However, to provide the widest security coverage for all your accounts and devices, we strongly recommend installing Clario Anti Spy on your laptop or PC as well.

How do I install Clario?

After you sign up, we'll email you a direct link to the App Store where you can download the Clario Anti Spy app. The installation process will start automatically once the download is finished. We'll create an account for you automatically, so all you need to do is sign in with the email used for your 3-day free trial.

Can I get a refund?

Yes. According to our refund policy, you are eligible for a full refund within 14 days of your initial purchase of a monthly subscription. As for the 6-month, 1-year, and 2-year subscriptions, you can request a full refund within 30 days of your initial purchase.