Clario anti-spyware app for Android.
Detect spyware on your phone, see who unlocks it, and even mask its location. Clario Anti Spy app for Android does it all - and more.
Get started
How it works
Your personal anti-spy defender is here.
Meet a one-click Android spyware scanner.
Open the

Spyware scan

tool and tap

Scan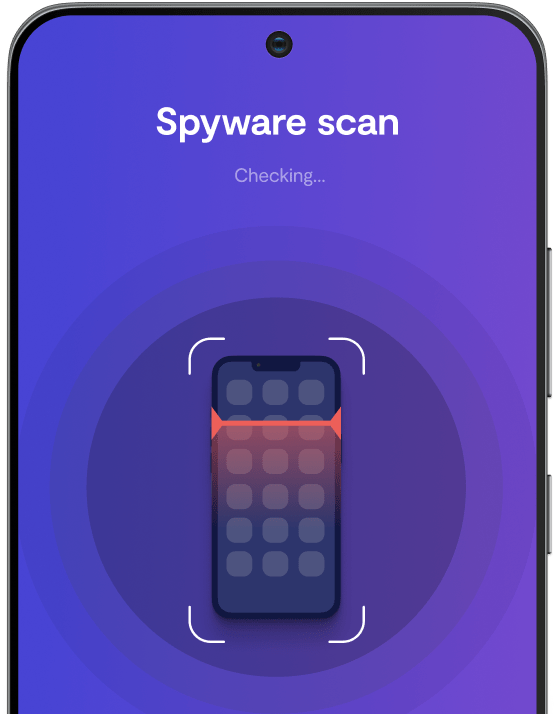 See if your cell phone is infected with spyware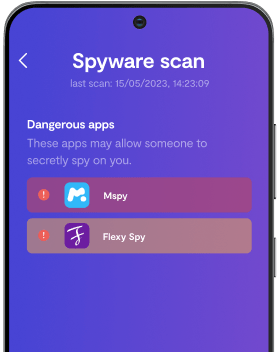 Review the list of suspicious app permissions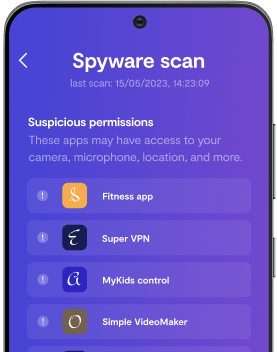 Why run a scan?
Usually, spyware disguises itself as harmless software like a parental control or account sharing program. You can reveal hidden spyware with the Clario Anti Spy app. We'll analyze all your app permissions to flag those that seem overly curious and potentially malicious.
Go beyond a spyware removal app for Android.
See how we can make your phone spy-proof.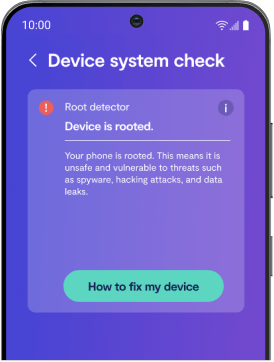 Device system check
Make sure your phone isn't rooted and its security is as good as new. Use our root detector to reveal if spies can control your system and bypass Android system restrictions.
Excellent customer service. It scanned but, didn't find any infection. Catherine, an expert on the chat walked me through all the settings I needed to deal with. Thank you so much!! Highly recommend!! Very greatful new customer.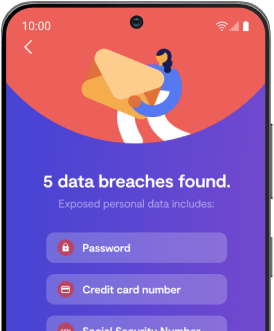 Data breach monitor
Learn which of your online accounts can be impersonated. Scan for leaked personal records (like passwords, credit card details, or SSN), fix them, and monitor for future leaks 24/7.
in less than 5 mins, 8 security breaches uncovered and fixed, when no other security app found them...actions speak louder than words...thank you clario...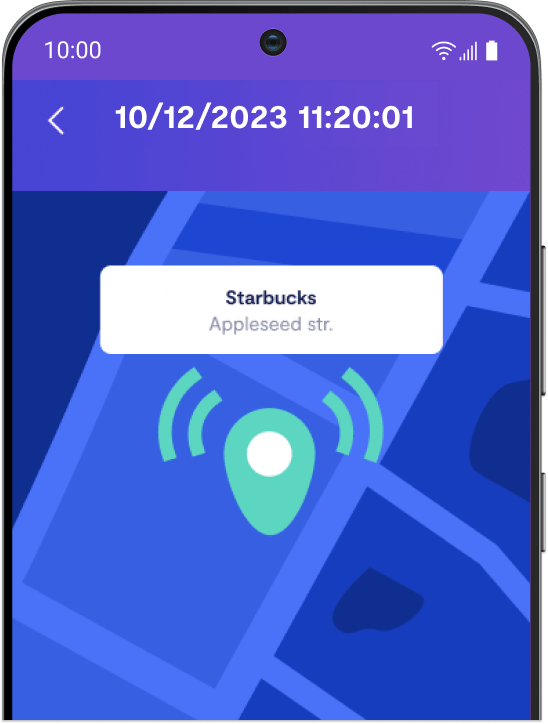 Virtual location
Replace your real GPS location with a fake one. Use this tool in our anti-tracking app for Android to stop spies stalking you on a map in real time.
I believe the service this company provides is highly informative and the customer support is very quick to respond and extremely friendly very knowledgeable and if your in question about your online or cellular service give them a try!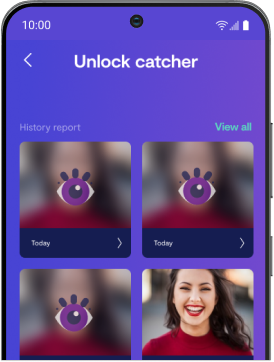 Unlock catcher
Stop wondering who tries to secretly unlock your phone. See them instead! The Clario Anti Spy tracker will snap a face pic of anyone attempting to use your phone without permission.
Only just started to use this app but so far so good. It's very easy to use and explains everything clearly. There's something very comforting to know your identity is safe and secure. I like that my device will be scanned daily and anything untoward will be brought to my attention
Get started
Make your phone spy-free.
As easy as 1,2,3.
Take a quick survey
Share all your spying worries to help us personalize your spying protection.
Choose a plan that works best for you
Start a personalized spyware removal app plan which perfectly matches your survey results.
Download and scan
Find your personal download link in your mailbox to install the Clario Anti Spy app.
4 reasons to choose Clario's Android spyware checker.
Trusted and legitimate.
Since 2019, Clario apps have been notarized by Apple, certified by AppEsteem, and even scored 100% detection rate for viruses and malware (as confirmed by AV-TEST).
Multiplatform compatible.
We protect you from surveillance and hacking on virtually any device you own. Clario is a spyware detector for Android that is also available on iOS, macOS, and Windows devices.
All-in-one feature set.
We replaced spyware checkers with a one-stop shop app that does everything to minimize your chance of being tracked. Clario Anti Spy protects your online privacy while keeping your online identity safe too.
24/7/365 tech support.
If you need a helping hand, you can chat with a real security expert right from the Clario Anti Spy app, be it am, pm, day off, or even Christmas. You've got questions - they've got answers. Simple!
Get started
Try anti spyware for Android today.
Choose your perfect plan:
6 months
3 months
1 month
Unlock all anti-spy tools
Cover 3 mobile and desktop devices
Chat 24/7 for instant help
Get plan
By proceeding, you agree to our EULA and Privacy Policy. Your subscription renews automatically at the end of each period until you cancel by emailing our support team at hello@weareclario.com.
FAQs.
Is Clario and Clario Anti Spy one app?

Not really. Clario Anti Spy is designed as a designated spyware scanner and removal app for Android, iOS, macOS, and Windows.

Is there a free trial?

You'll need to start your subscription to use all spyware removal tools in Clario Anti Spy.

Do I need a desktop app as well?

The Clario Anti Spy app for Android is strong enough to eliminate spyware or remove a dangerous apk file. However, you'll need a desktop companion app to enable the Virtual location feature on your Android phone. We strongly recommend installing Clario Anti Spy on your Mac or PC.

How do I install Clario?

It's very easy. Simply sign up and we'll email you a direct link to Google Play where you can download the app. Next, just sign in using the email you used to sign up for the 3-day trial. No worries, we'll automatically create an account for you.

Can I get a refund?

Yes. According to our refund policy, you are eligible for a full refund within 14 days of your initial purchase of a monthly subscription. As for the 6-month, 1-year, and 2-year subscriptions, you can request a full refund within 30 days of your initial purchase.