Codes to Check If Your Phone Is Tapped
Our smartphones have become extensions of ourselves, facilitating much of our communication and storing troves of private data. If someone wants to monitor your activity, tapping your phone is a viable method. With the right access and know-how, anyone could intercept your calls, but certain codes can help determine if someone is spying on you. For extra protection, Clario's security app ca n also help detect suspicious activity and spyware.
Try Clario free
How to find out if your phone has been hacked? An easy way to discover and fix this is by using in-built phone tapping codes. These quick codes let you access secret information related to your device's security. Using them is as easy as dialing a number; the phone will distinguish your actions at once and give you the answers. Keep reading to find out more about these essential cell phone codes and hacks:
Code to show your IMEI: *#06#
Show if anyone catches my unanswered calls: *#61#
Code to check call forwarding status: *#62#
Code to check for call forwarding number: *#67#
Code to check all call forwarding information: *#004#
Code to check if phone is tapped: *#21#
Not into phone hacking codes and other tech voodoo?
Try Clario's all-around cybersecurity protection. The Clario app will guard your device against hacker attacks by providing unlimited VPN, ad blocker, and anti-tracker functionality. Get a free 7-day Clario trial today and stay protected.
Сodes to check if the phone is tapped or hacked
When someone hacks or taps your phone, your calls, messages, and other data can be forwarded to another person. But don't panic. If you suspect your phone has been hacked, open a dialer pad and get all your doubts cleared. Here are the codes to check if your phone has been hacked.
Code to show your IMEI: *#06#
Every mobile device has its unique international mobile equipment identity code, or IMEI. Now, the IMEI shortcode has nothing to do with your phone being hacked, but having it saved or written down somewhere safe is a must to file a police report when your device has been compromised. So, before checking any cell phone hacking codes, learn your IMEI by dialing *#06#.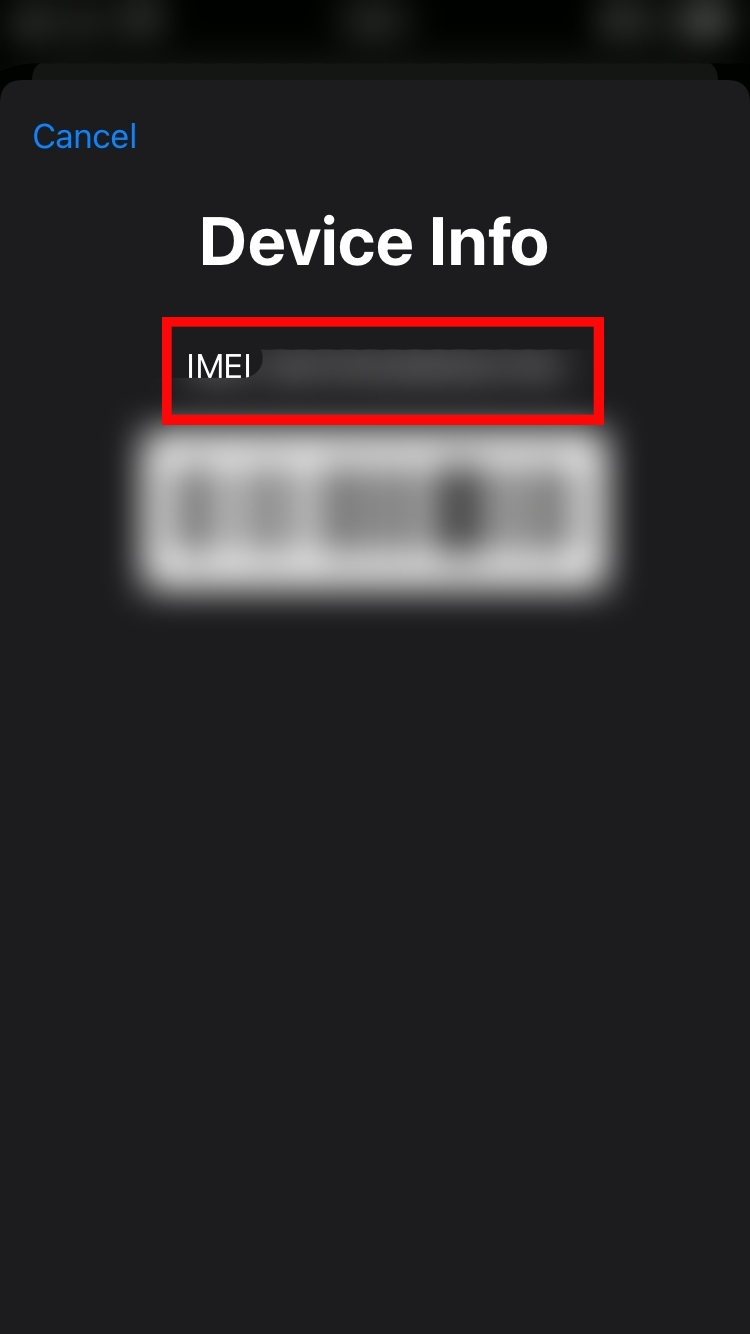 Show if anyone catches my unanswered calls: *#61#
Scammers can catch your incoming calls and then redirect them to a different line. This is known as conditional call forwarding. You should begin to smell a rat when your phone rings once, and there are no other traces of incoming calls. Or you may not even notice any forwarding as it happens when you simply miss the call. By the way, hackers can use this type of attack to forward your messages to another number.
Using the *#61# code will show you if anyone receives your calls whenever they go unanswered. If you find any strange signs, you can automatically erase these settings by dialing ##61#.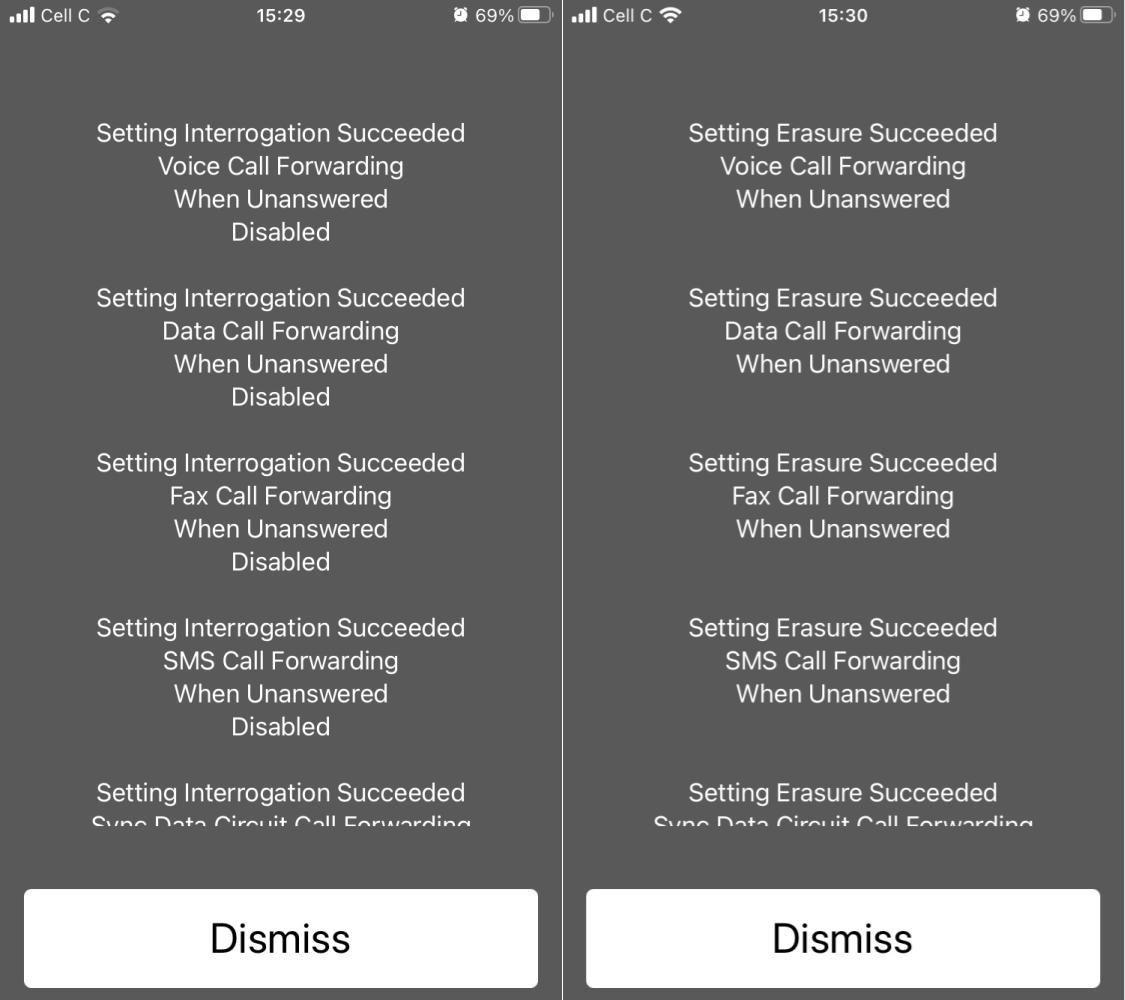 Code to check call forwarding status: *#62#
Dialing this phone tapping code will answer the question of who receives your text messages and calls when your device is switched off, or you've lost connectivity. If this code returns a number, don't panic—it may simply be your voicemail. But if not, dial ##62# and remove the ears of these hackers and scammers from your calls.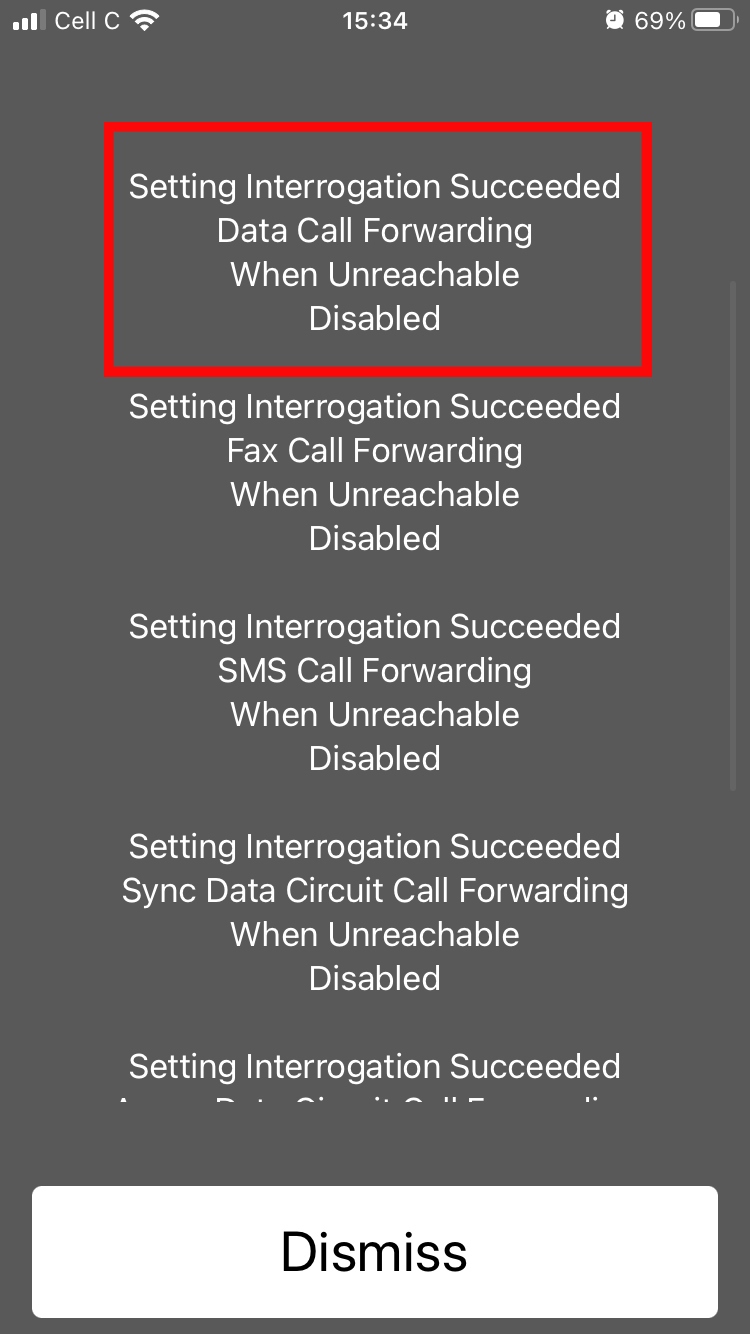 Code to check for call forwarding number: *#67#
This code informs you about the calls and messages sent to other numbers when you're on another line or reject the call. The response you receive from entering this code will reveal if someone is after you. If it's an unknown number and not your own, simply dial ##67#.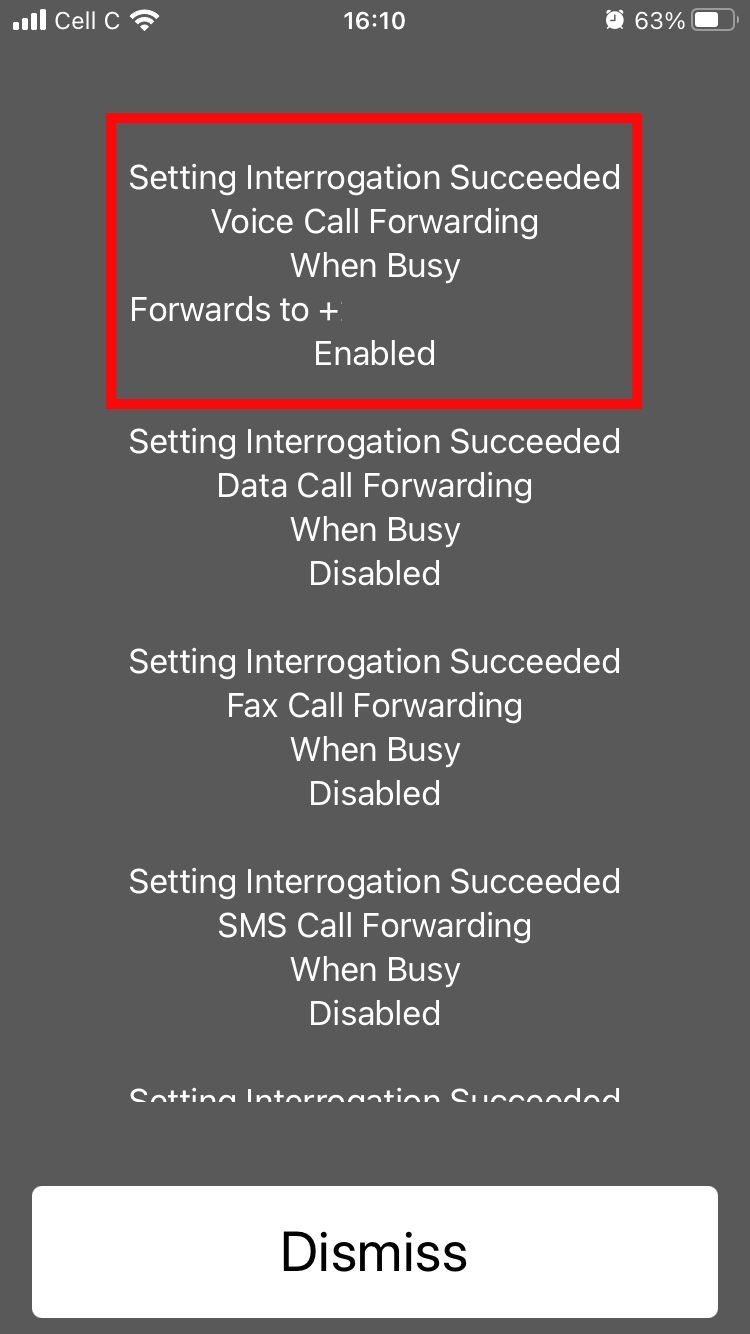 Code to check all call forwarding information: *#004#
After dialing this code, you'll have the full picture on conditional phone forwarding. In other words, you will see who receives your calls or messages when:
You're out of reach
You're busy on another line
You reject the call
You don't reply to a call
So feel free to use this code instead of *#61#, *#62#, and *#67#. You can also erase all conditional forwarding settings by dialing ##004# from your original number.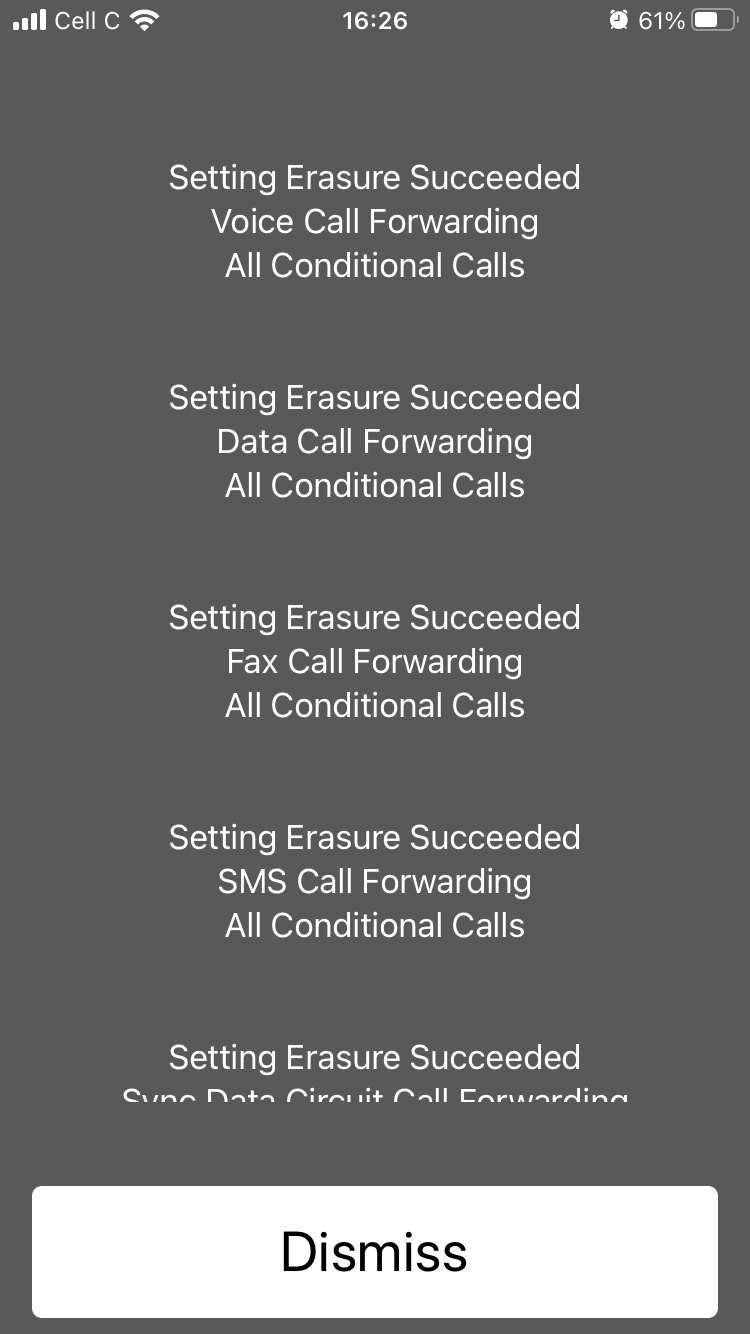 Code to check if phone is tapped: *#21#
Some hackers go further and forward all your calls and messages, no matter if you're available or out of reach. This type of attack is called unconditional data forwarding or diversion.
Such activity is harder to spot. A diversion cancels and redirects calls to another line without even allowing your phone to ring. As a result, it never shows up on your phone bill (unlike conditional forwarding when your phone number technically receives the call).
Dial *#21# and find out if your phone has been hacked this way. If you see that it was, just dial ##21# to erase these settings.
Pro tip
No need to memorize all these codes and phone tap numbers when you're using Clario. If you have cybersecurity concerns, simply contact Clario's experts, who will be happy to help you 24/7. Start your free trial now; no credit card needed.
Using these basic numbers you dial to see if your phone is tapped can show if someone is spying on you. Yet, depending on your service provider, some of them may not work properly on your device, and you'll get the "Invalid MMI code" or "failed" notification.
To protect your phone from getting tapped, be careful with giving it to strangers who need to make an emergency call. You can always suggest dialing the required number on your own and using a loudspeaker. And for more cybersecurity tips, read Clario's blog with the latest updates on what hackers are up to and how to deal with them.
Read more