Best Mac Encryption Software in 2021
Updated: Dec 07, 2021
18 min read
Today a huge proportion of our lives are lived online. From online banking to instant messaging, watching YouTube content and liking social media posts, we send and receive gigabytes of information every day via the internet. But, despite all the amazing opportunities it's created, the online world can be a hostile place.
Hackers break into databases and expose sensitive information, big companies collect too much of our personal data and abuse it, and secret services spy on our conversations. The aims of these groups may be different, but they're all motivated by the same thing: data. Whether it's personal information, banking logins or sensitive documents, data has real value to criminals – usually financial but sometimes not.
Thankfully, there is a way to protect yourself: with encryption. Quite simply, encryption makes your data unreadable to anyone who isn't authorised to look at it. They need the right encryption key to unlock the data, which only you should have.
Before we jump to our list of encryption software, there is an easier way to keep your private data private – Clario. With a range of security features, it hides your online activity from third parties, uses VPN to protect you when you connect to public wi-fi and tells you if your online accounts have been hacked.

Install Clario on your device (Mac, iOS or Android)
Create your account

Stay fully secured with Clario.
The best encryption software for Mac
There are plenty of encryption tools for Mac, and we've been looking at some of the best ones. If you're concerned about your data, this guide is for you.
Cisdem AppCrypt for app and website blocking
$29.99 for one Mac, $59.98 for two Macs, $149.95 for five Macs
The first time you start Cisdem AppCrypt, you're prompted to enter a new password. You can also choose whether you want this Mac encryption software to load automatically when you start macOS. This a simple, easy way to get up and running.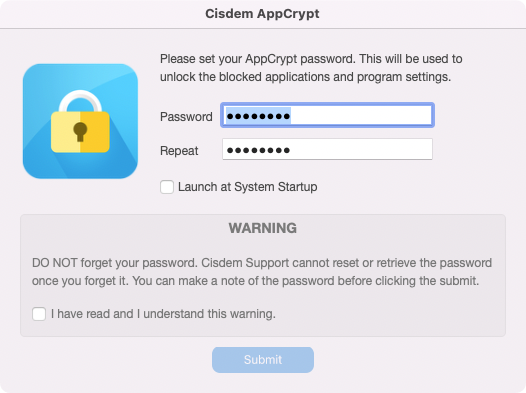 Once you're in the app, you can easily add or remove apps, which AppCrypt can encrypt. Handily, you can just drag and drop app icons into AppCrypt or use the Add App button.
Pros

Cons

Easy way to lock away apps and sites
Take photos when wrong password is entered
Lifetime licences

No file or folder encryption available
When you try to start encrypted apps, you'll be prompted for the password you set at the start. If you get it wrong, you can't open the app.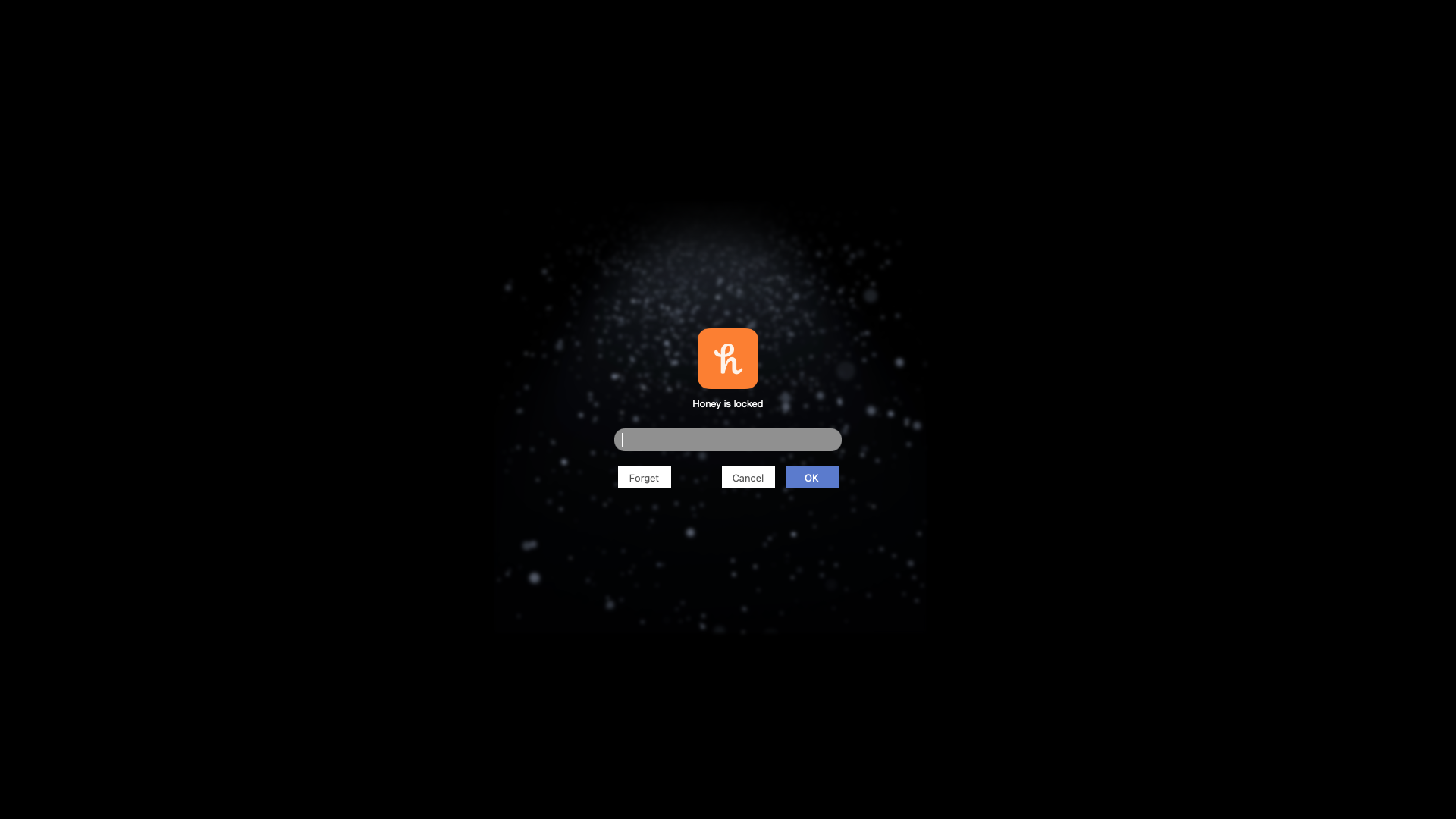 These incorrect attempts are logged in AppCrypt, so you can see if anyone has been trying to open your apps without your permission. You can even set the software to take a photo when someone makes an unsuccessful attempt to open an encrypted app.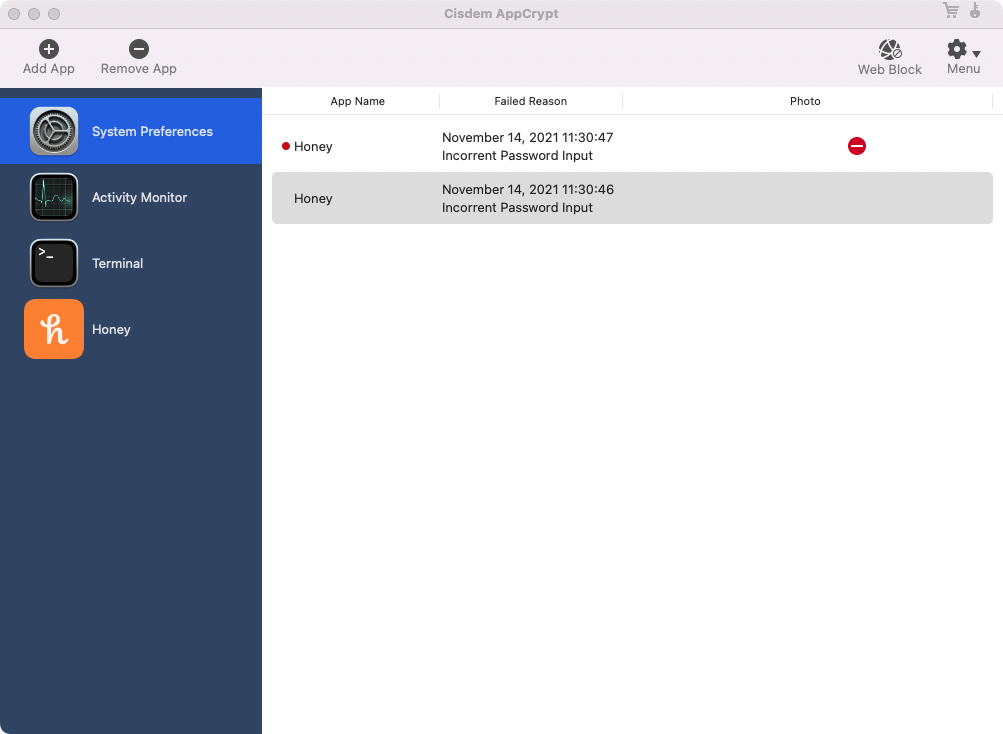 Should you forget the password you set for AppCrypt, you can click the Forget button, and enter a secret code to reset your password. You'll need to email Cisdem to request this.
On top of its encryption features, AppCrypt includes website and web page blocking. Simply click Web Block and enter the URLs you want to block or allow.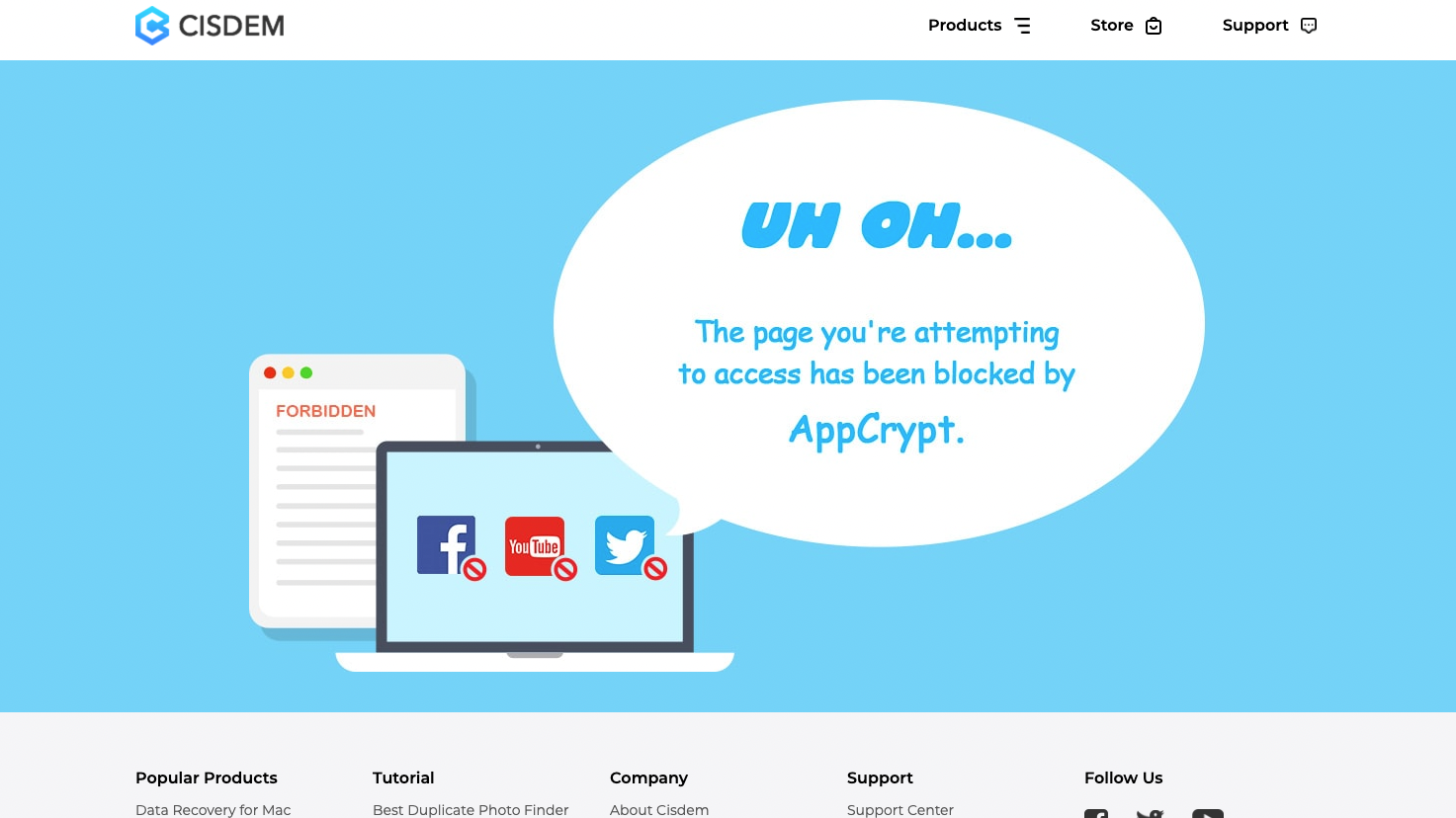 Cisdem AppCrypt is great for locking up apps and blocking sites, but that's all it can do. You can't encrypt individual files or folders, so you can't lock up your data. That's disappointing, but on the plus side Cisdem sells lifetime licenses, rather than monthly ones. So if you want control over what apps and sites people can open on your Mac, AppCrypt is a good option.
VeraCrypt for advanced encryption
Free
VeraCrypt rose from the ashes of the abandoned TrueCrypt tool. Like TrueCrypt, it's a free, open-source encryption app for Mac and other operating systems.
Before you can even install VeraCrypt, you'll need to install macFUSE, a tool that extends the native file handling of macOS. Unfortunately, due to security changes in Big Sur, installing macFUSE involves launching your Mac into the Startup Security Utility, and lowering your Mac's security to enable the extension.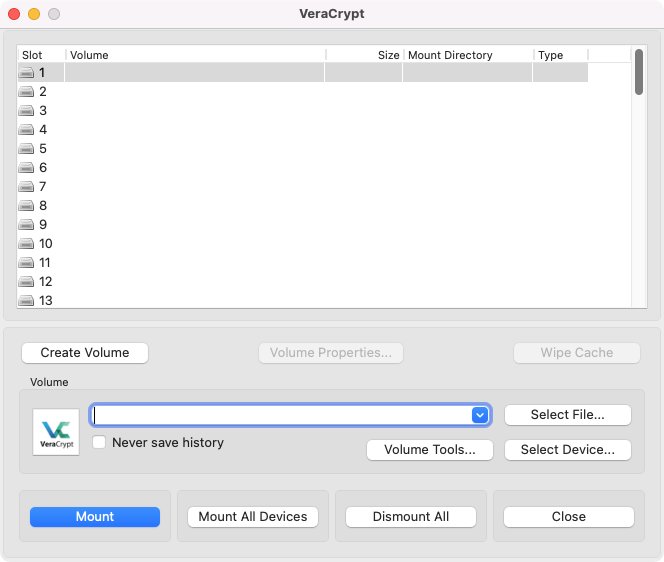 These difficulties are a shame, because VeraCrypt is a powerful and relatively straightforward encryption tool. With it, you can create virtual encrypted disks in a file or encrypt partitions or whole physical drives. It's also possible to create hidden volumes.
VeraCrypt lets you choose a large number of encryption algorithms, and you can even test and benchmark them. If you're just looking for basic Mac encryption, these features are probably not going to be much use to you, but they're great for advanced users.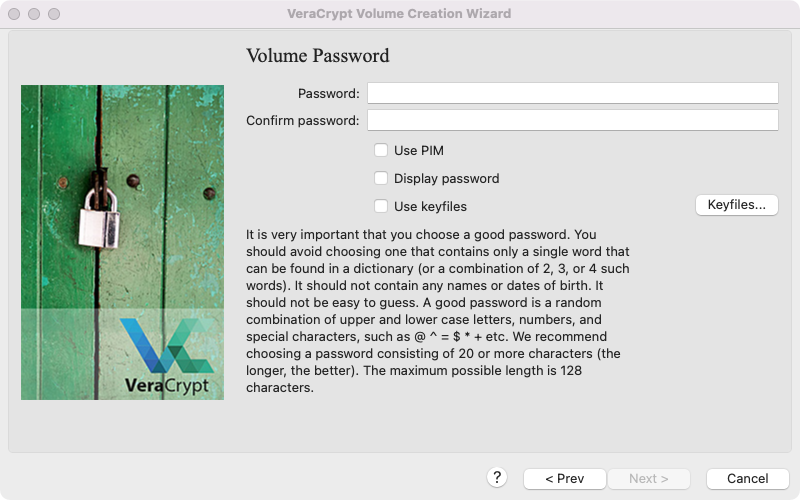 You can set your encrypted volumes to whatever size you want, then you just add a password to protect them and decide on a filesystem format, such as exFAT or APFS. Lastly, VeraCrypt gets you to add randomness to your encryption by moving your mouse around as randomly as you can.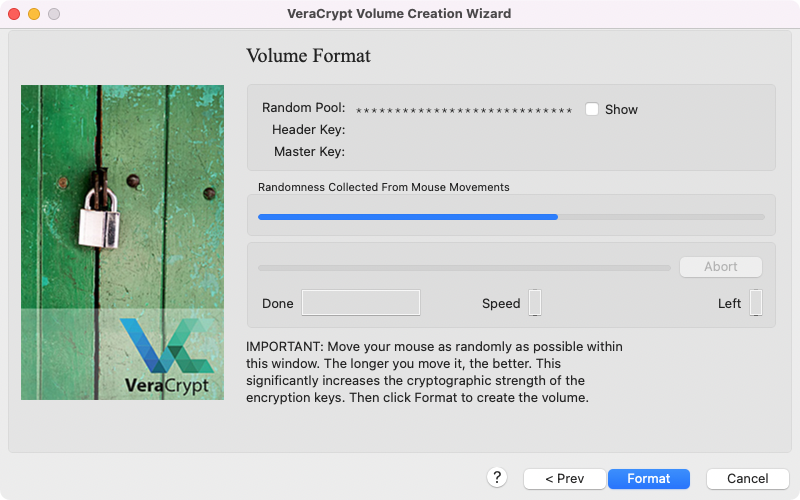 Every volume you create can have its own password and encryption settings.
If you're serious about encryption, VeraCrypt is great. It's just a little difficult to set up, and it could be off-putting for beginners.
Pros

Cons

Lots of encryption settings
Completely free
Encrypt virtual or physical disks

Not currently compatible with
Big Sur security
Can be confusing to use
Concealer for hiding passwords and storage
$19.99 for a single Mac, $34.99 for five Macs
As well as encrypting files and passwords, Conceal is designed to hide data as well. Setting it up is easy: the first time you run Conceal, you create a master password and choose whether you want to add it to your macOS keychain.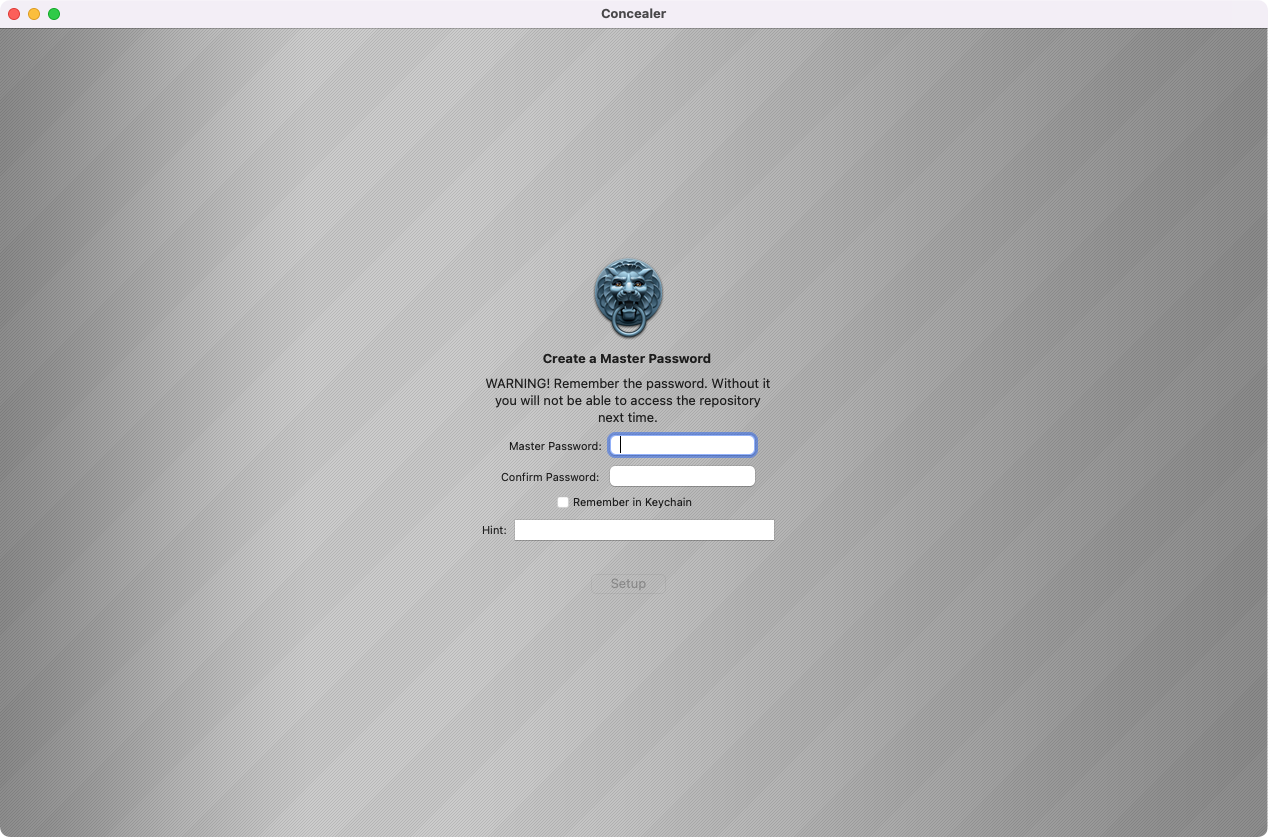 If you click Add Account, you can add details for a variety of account types, including bank accounts, email accounts and websites. Similarly, you can click Add Note to create a simple text document. Both become inaccessible when you close Conceal or click the Lock button.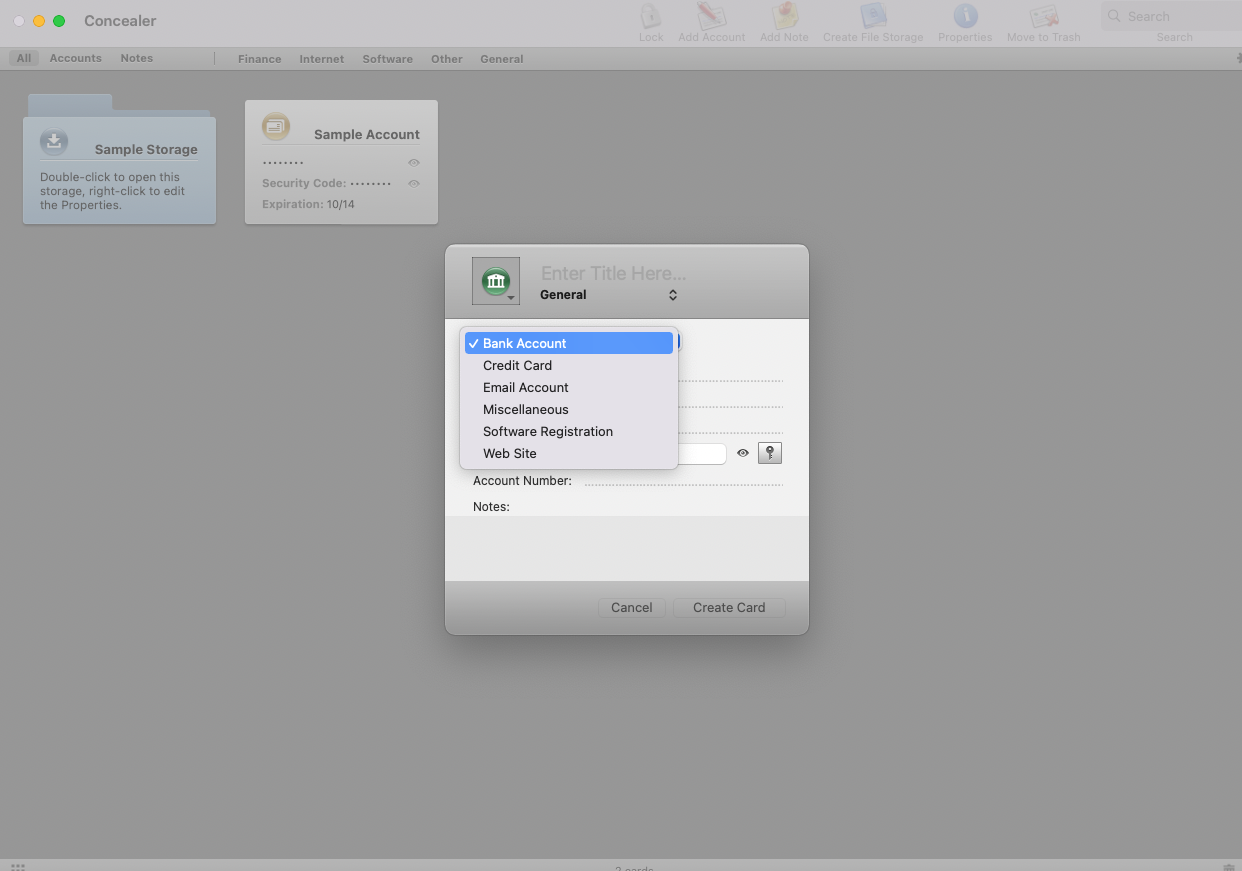 Concealer has a simple file encryption tool as well. If you click the Create File Storage button, you can create a virtual disk, which mounts in Finder like any other disk image – but it can only be opened from within Concealer. This is a fast and easy way to create encrypted spaces for your most important data.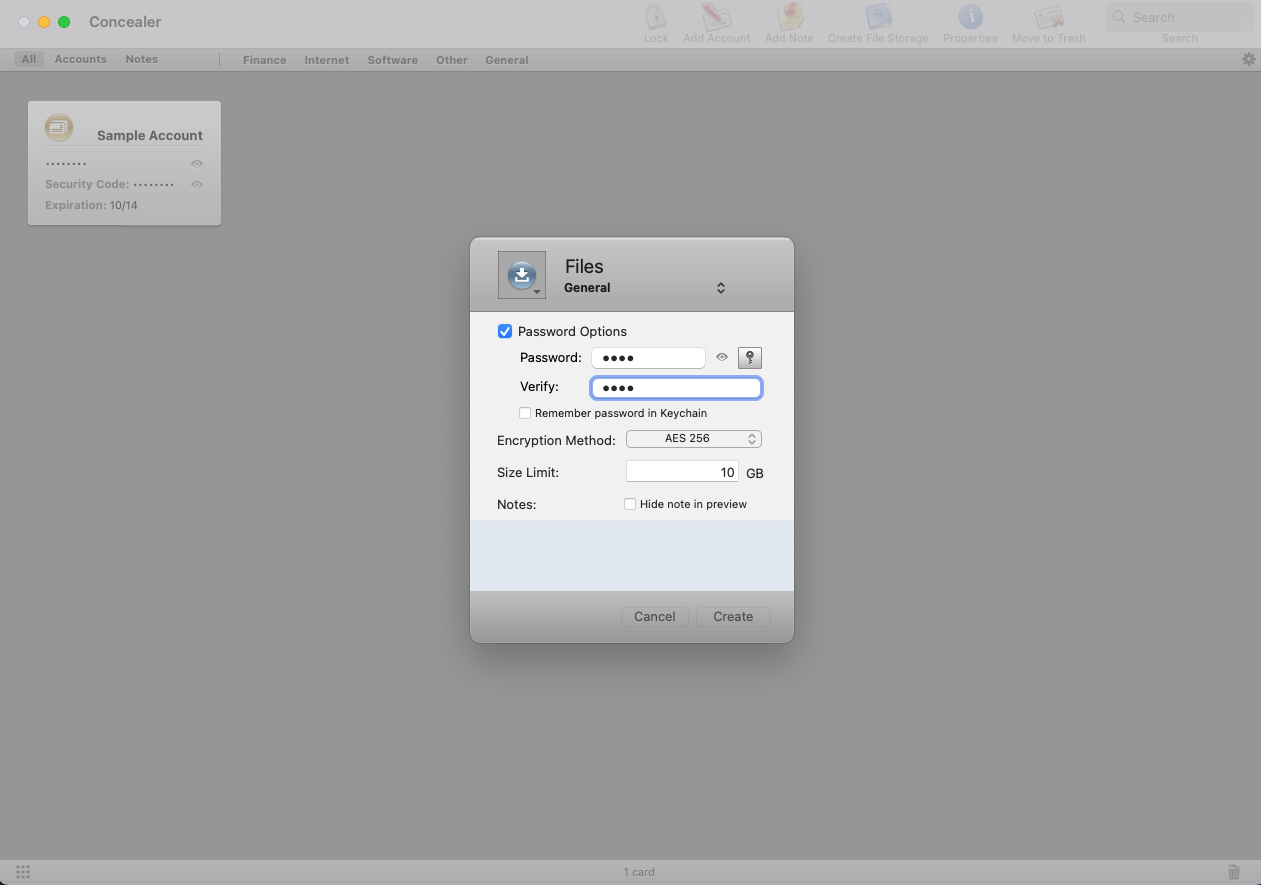 You can try Concealer for free with no time limits, but the trial restricts you to five account cards, three notes and one storage container. If you decide to buy a licence, it's $19.99 for a single user, but just $34.99 for a family pack, which covers five Macs.
That might be worth it if you want a simple way to encrypt files and store passwords. Concealer isn't as powerful as VeraCrypt, and it only offers one type of encryption, but it's also much easier to use. For that reason, it should certainly be one for you to consider.
Pros

Cons

Easy to use and set up
Store passwords and notes
Family pack is well priced

Limited encryption options
SimpleumSafe for straightforward encrypted folders
$35.99 for two Macs (six Mac if bought from the App Store)
SimpleumSafe is a straightforward encryption tool, which lets you create encrypted virtual 'safes' that you store your most precious data in. You can create as many of these safes as you want, and then you can create folders within them.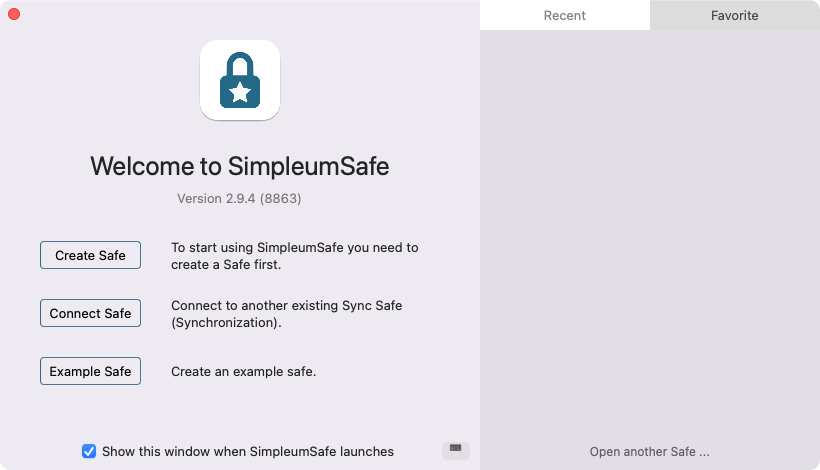 When you open a safe in the SimpleumSafe using your chosen passwords, you can simply drag and drop files in and out. When you lock the safe, the files are encrypted.
Setting up new safes like this is easy, but SimpleumSafe might be too basic for more advanced users. One interesting feature it does support is synchronisation. Head into the preferences, and you can sync to iCloud, from Mac to Mac or wirelessly. You can even sync it with SimpleumSafe for iOS, but you'll need to buy a licence for the iPhone or iPad app.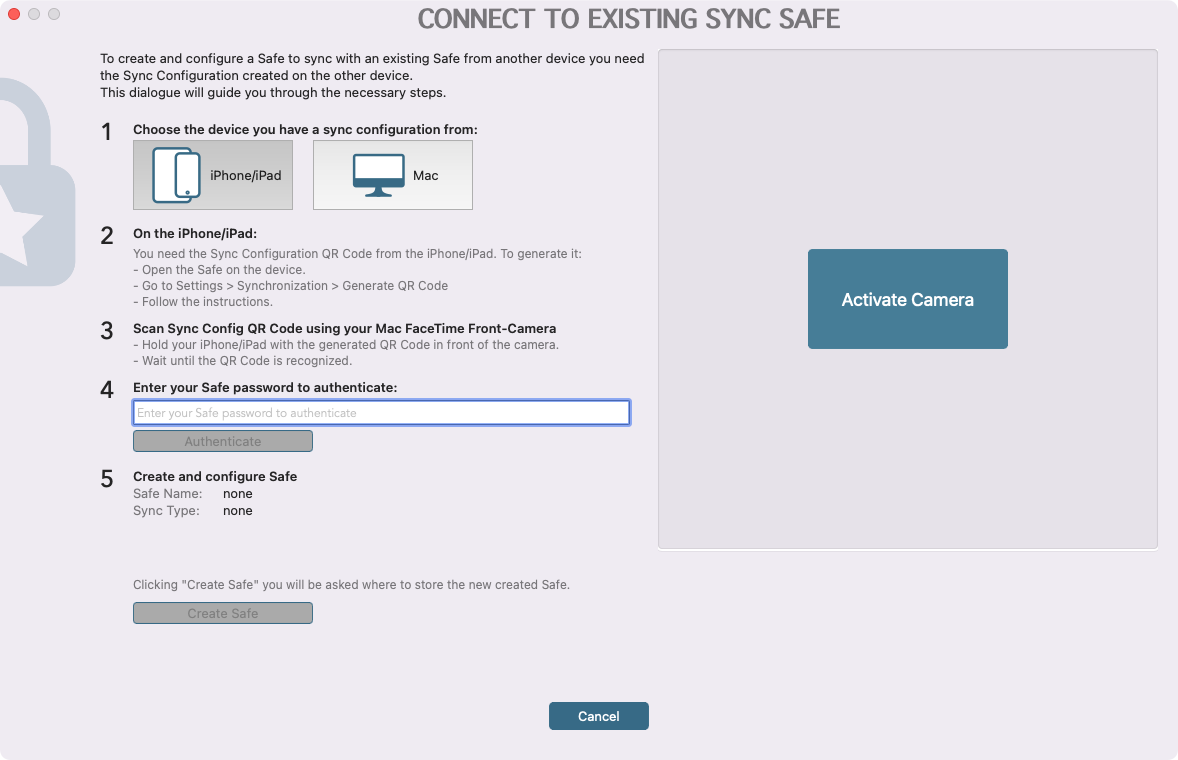 Like Concealer, SimpleumSafe doesn't offer the kind of power you can get from VeraCrypt, but it's similarly easy to use. At $35.99, though, it's not the cheapest, so it's worth downloading the trial version first to see if it's got all the features you need.
Pros

Cons

Straightforward file encryption
Encrypted safes can be synced
Easy to use

Expensive for what it offers
Doesn't do much you can't do
with VeraCrypt
Encrypto for quick and occasional file encryption
Free
Encrypto is about as basic as encryption tools get. Start the Encrypto app, and it'll ask you to drag and drop a file or folder on it. Then you add a password, and your chosen data will be encrypted.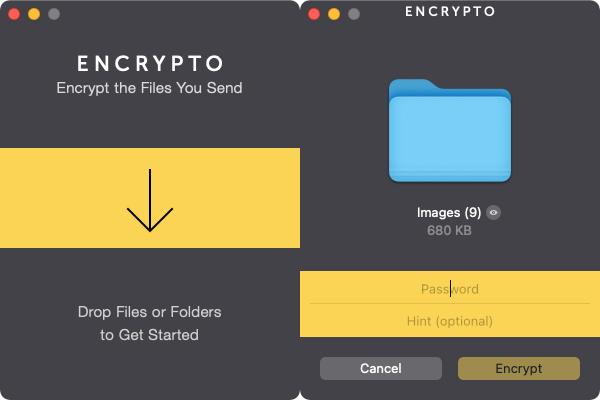 What's unusual is that you then have to click Save As, and Encrypto will create a new file with the .crypto file extension. You also have the option to click Share and then send your encrypted file via apps like Mail or Messages. Notably, the original copy of the file or folder remains exactly where it was, untouched. If you're trying to keep your data safe, you'll need to delete your original file manually.
Decrypting works in a similar fashion. If you try to open an Encrypto file, you'll need to enter the password. Then you'll have to click Save As again, and the software will create a new, decrypted copy of whatever was in the .crypto file.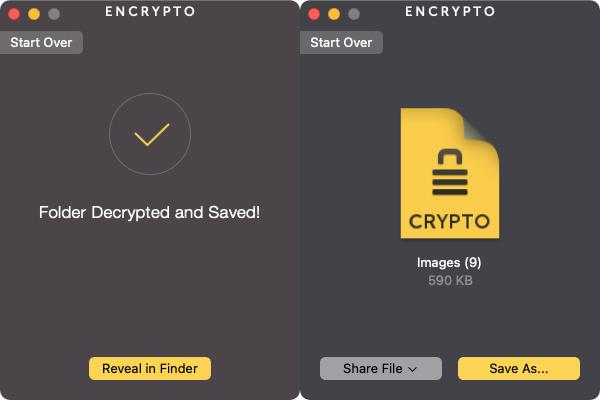 If this process sounds familiar, it's because it's exactly the same as adding data to a zip file and then extracting it later. Indeed, it's the kind of thing you can often do with file compression software.
Nevertheless, Encrypto is completely free, so if you only need to occasionally encrypt files or folders, it could be a useful little tool to have around.
Pros

Cons

Fast, easy way to encrypt files
Completely free

Doesn't remove original version of data
Very basic functionality
What makes a good encryption tool for Mac?
There are features you should look out for if you want to encrypt data on your Mac:
Strong encryption. This is important, because there's not point encryption files, if the encryption can be cracked easily. Most encryption tools will use something like AES, which is fine, but tools like VeraCrypt offer even more options.
Virtual encrypted disks. Software like VeraCrypt, AppCrypt and SimpleumSafe will create virtual disks, which can be unlocked and mounted as if they were external drives. That means you can simply drag and drop files in and out of them.
Ease of use. Tools like VeraCrypt are powerful but they're not the easiest to use. But with other apps like Concealer and AppCrypt, setting up an encrypted folder is easy. That can be a huge time-saver later on.
App locking. If you want to stop people opening certain apps, you could drag them into an encrypted folder to lock them away. But apps like AppCrypt make the process of limiting access to apps even easier.
Which encryption tool is right for you?
VeraCrypt is the best encryption software for Mac, if your Mac is using anything earlier than Big Sur. Otherwise, you'll have to decide whether or not you want to allow its system extensions to run. It's not ideal having to turn off macOS security features, so hopefully VeraCrypt's developer will work on that.
If you don't need all the advanced features of VeraCrypt and you're happy to pay, AppCrypt, Concealer and SimpleumSafe are all worth checking out. They all have demos, so you can try them for free first.
Finally, we have Encrypto. If you're encrypting more than the occasional file, using it will quickly get frustrating. But for the odd file here or there, it's a handy little app to have in your tool, especially seeing as it's free.
Read More: