How to remove browser hijacker on Mac in Chrome & Safari
Updated: Sep 22, 2021
10 min read
If you suddenly notice unusual or unexpected activity while you're on the internet, such as web pages taking an eternity to load, an abundance of pop-up ads, or searches going to the wrong websites, your browser might have been hijacked.
Whether you use Chrome, Safari, or another browser, you should ensure you have adequate protection in place against the threat of browser hijacking. Here, we will explain how to spot it, prevent it, and of course, remove the malware that causes it.
Pro tip: Better safe than sorry. To prevent your Mac from being infected by malware that may cause browser hijacking, use a robust antivirus solution like Clario. Apart from real-time anti-malware protection, it provides you with security and privacy features like an ad blocker, VPN, and a breach monitor to alert you if your sensitive data has leaked online. To give your Mac an additional level of protection against browsing hijacking:

Download and install

Clario

Create your account

Turn on Real-time antivirus protection

That's it! Now read on to learn more about browser hijacking.
What is browser hijacking?
Browser hijacking happens when malicious software (called hijackware) changes the settings of your internet browser without your permission. Hijackware can cause a lot of damage, like crashing your browser, holding your device hostage with ransomware, installing spyware, or replacing your homepage with a malicious website.
You can accidentally infect your computer with hijackware from an infected website, file-sharing platform or by downloading freeware, a browser extension, or email attachment.
Right now, you're probably wondering why anyone would want to hijack your browser. Well, hijackers want to make money from your data and online activities. And some hackers attack browsers just for the fun of it. It helps them elevate their status within the hacking community.
Don't get rattled, though, because we'll help you fend off these attackers. But first, you must learn to spot the hijacking signs.
Signs your browser has been hijacked
In general, you can easily spot if your browser has been hijacked. Here are some telltale signs to watch out for:
Your homepage looks different
Your passwords won't work
You see new favorites or unknown sites in your bookmarks bar or bookmark manager
Your browsing sessions become too sluggish
Your browser settings change back after you've made your own modifications
Your mouse starts moving on its own
Unusual pop-ups suddenly appear, asking you to buy something or visit particular pages
Your internet searches get redirected to sites you didn't intend to visit, and the results make no sense. This is called DNS redirection, and means a hacker has control of your browser and can send you to websites of their choice
You're missing money in your online accounts. Hackers access private bank details and use them before you even realize you've been hijacked
You see your confidential information online. If your data turns up somewhere unexpected, you should immediately check to see if you've been hacked
You see scareware or ads saying your antivirus software is out of date and you need to purchase it again right away. In these cases, you'll be redirected to a malicious website where hackers can access your credit card details
You fall victim to ransomware, and hijackers restrict access to your files unless you pay them money
New browser toolbars that you didn't select start appearing in your browser
If you notice these signs but ignore them because you believe in the invincibility of Macs, we have some bad news. Although Macs are less vulnerable to malware than PCs, they're still vulnerable, and browsers are frequently a point of entry for malware. We'll show you how to get rid of browser hijackers on Chrome and Safari.
How to remove browser hijackers from Chrome
Do you see signs of infection in your Chrome browser? Then follow these quick and easy steps to remove browser hijackers:

1. Launch Chrome and type chrome://extensions in the address bar.

2. Look for any browser extensions you didn't add.

3. If you see an extension you don't recognize, click Remove.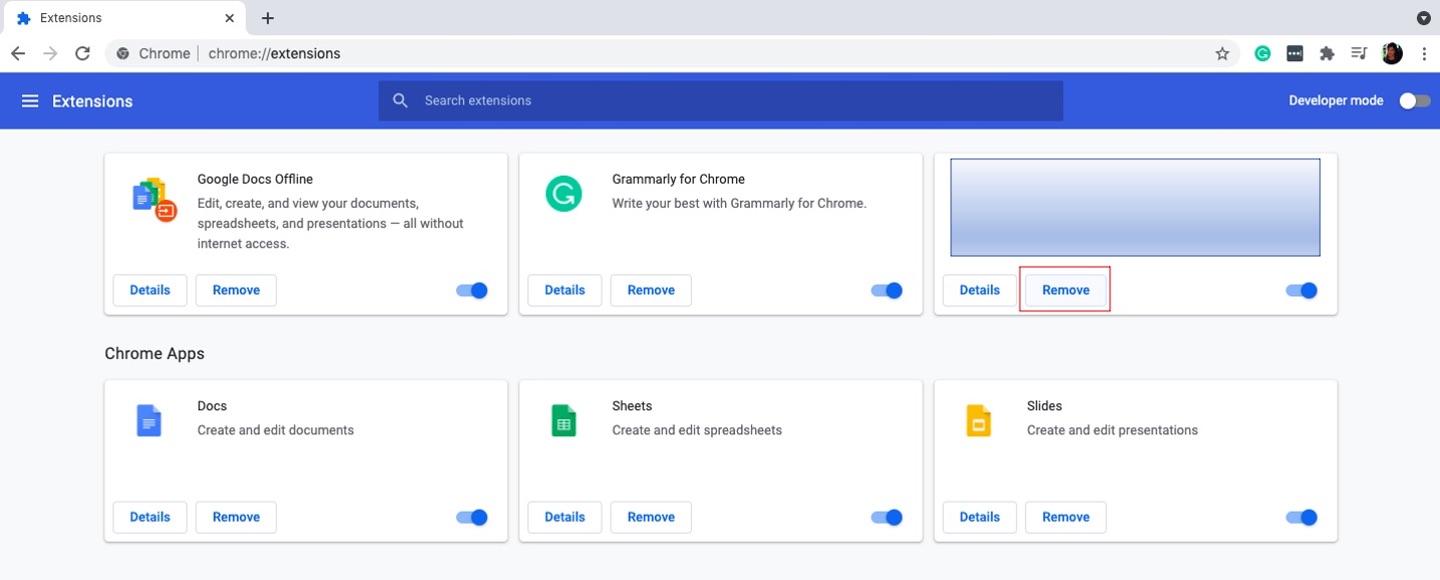 4. Next, type chrome://settings in the address bar.

5. Click On startup.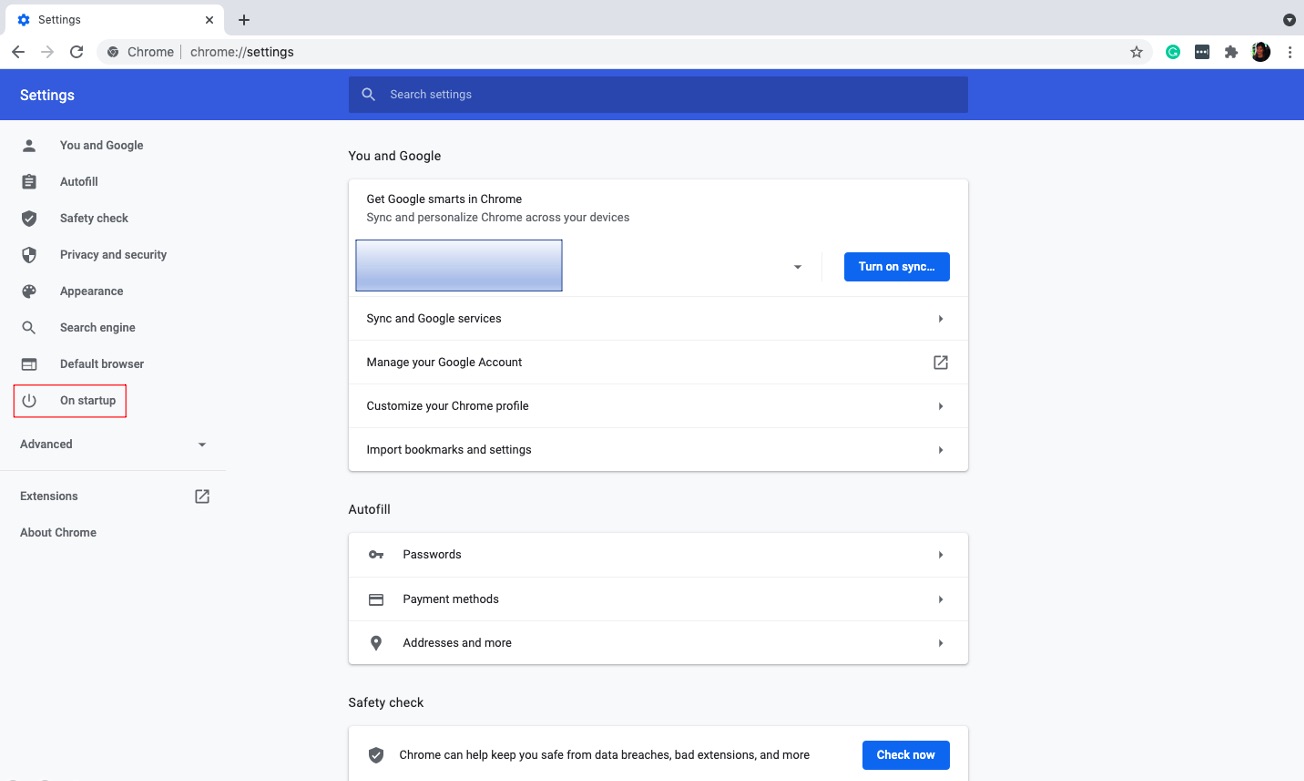 6. Choose the page you'd like to see when launching the Chrome browser.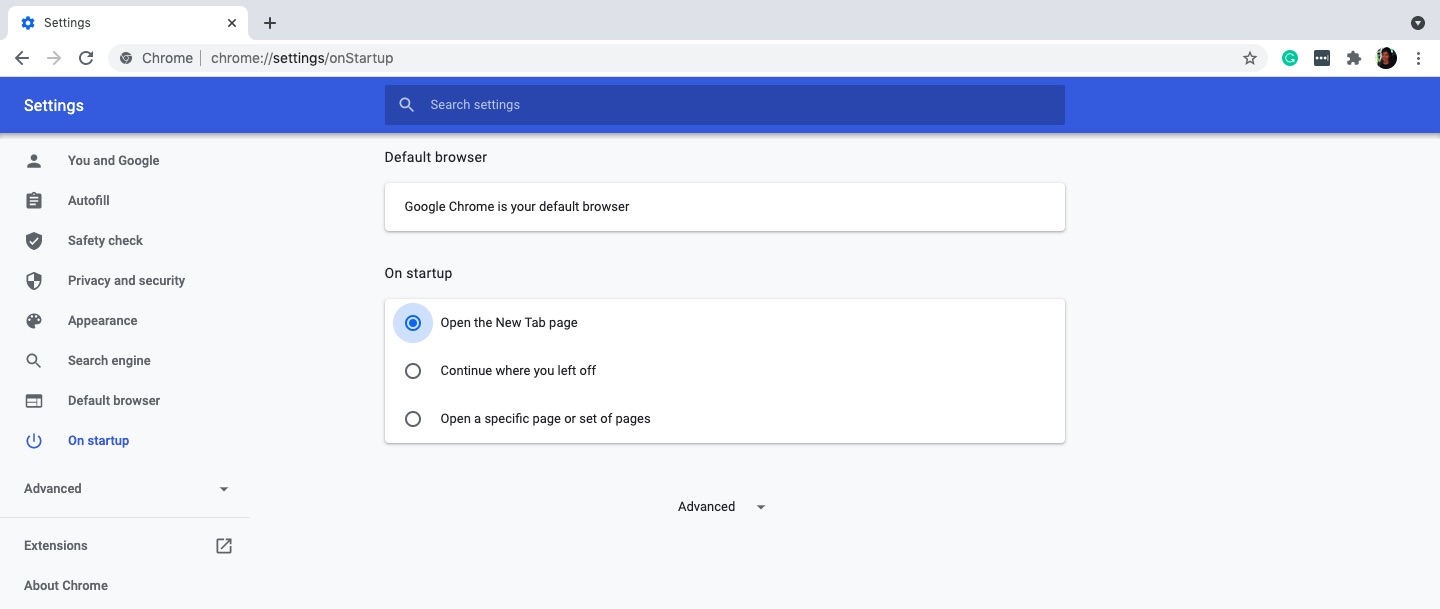 You can add a specific site as your Chrome startup page.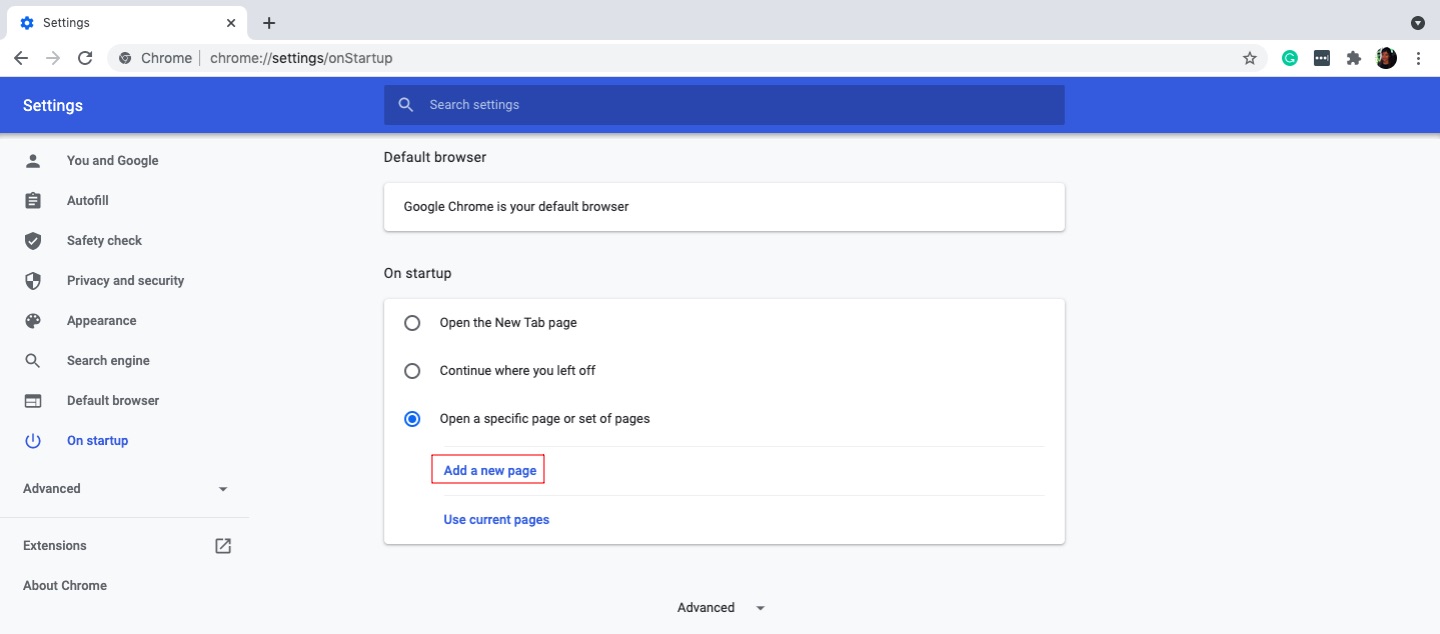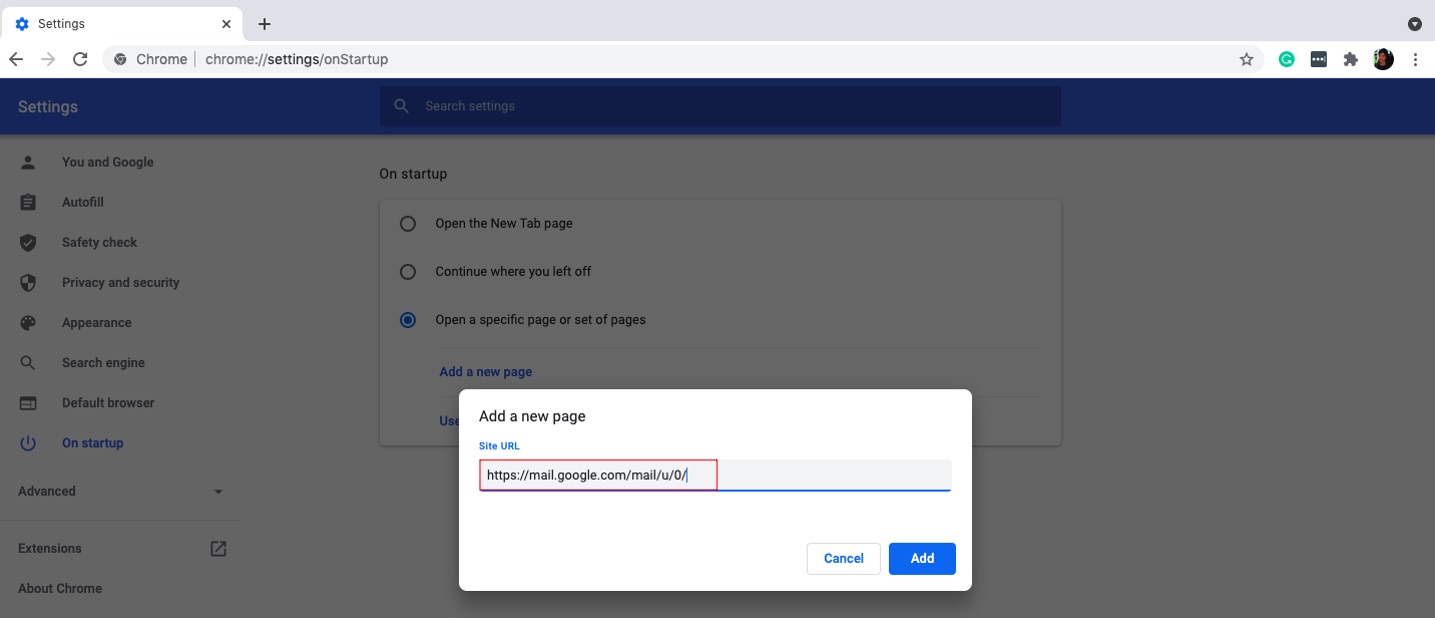 7. Go to the Search engine section.

8. Choose a default search engine.

Taking these steps will help keep your Chrome browser safe from hijackers!
How to remove browser hijackers on Mac Safari
Do you see signs of Safari browser hijacking? Here's how to manually remove any hijackware:

1. From the Safari menu in the upper left corner of your screen, select Preferences.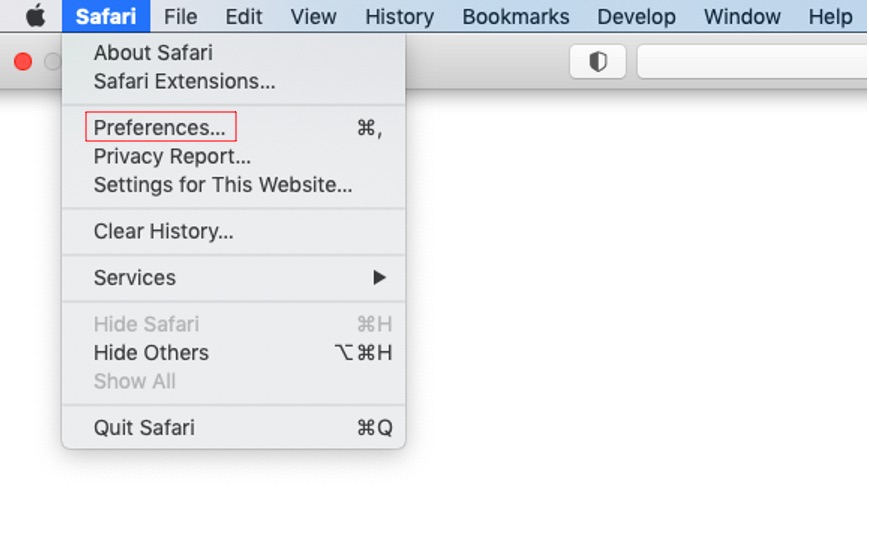 2. Go to the Extensions tab.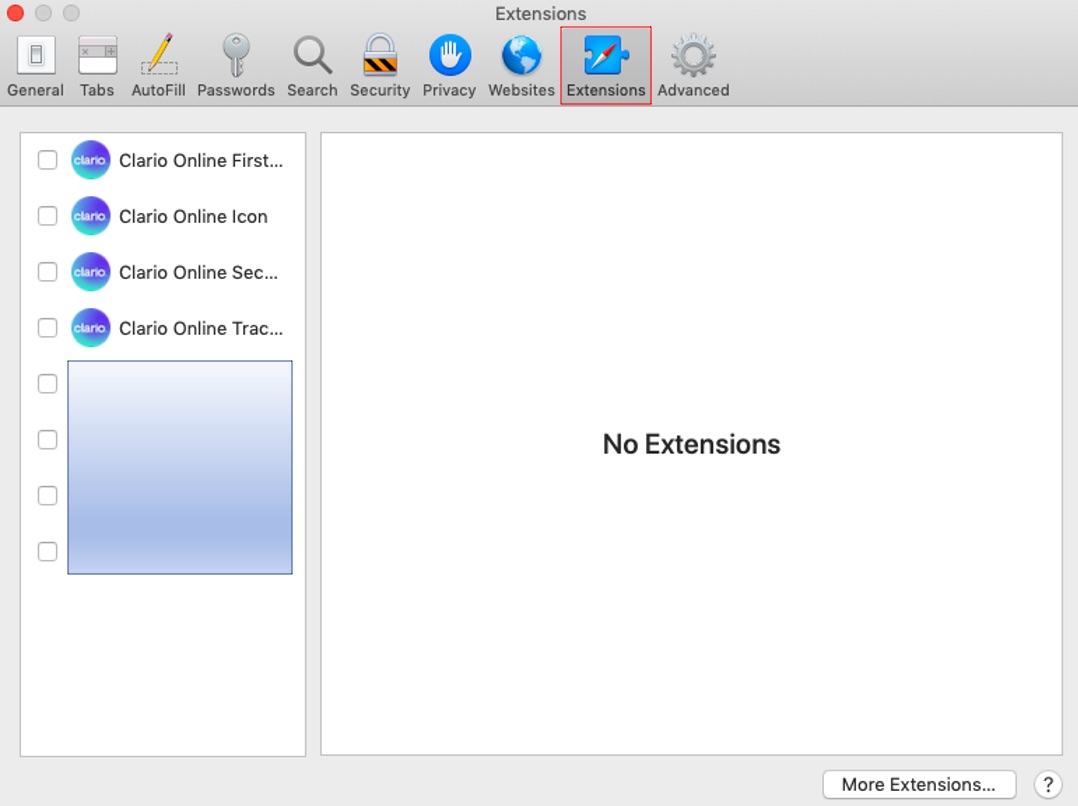 3. Click Uninstall to remove any unknown extensions.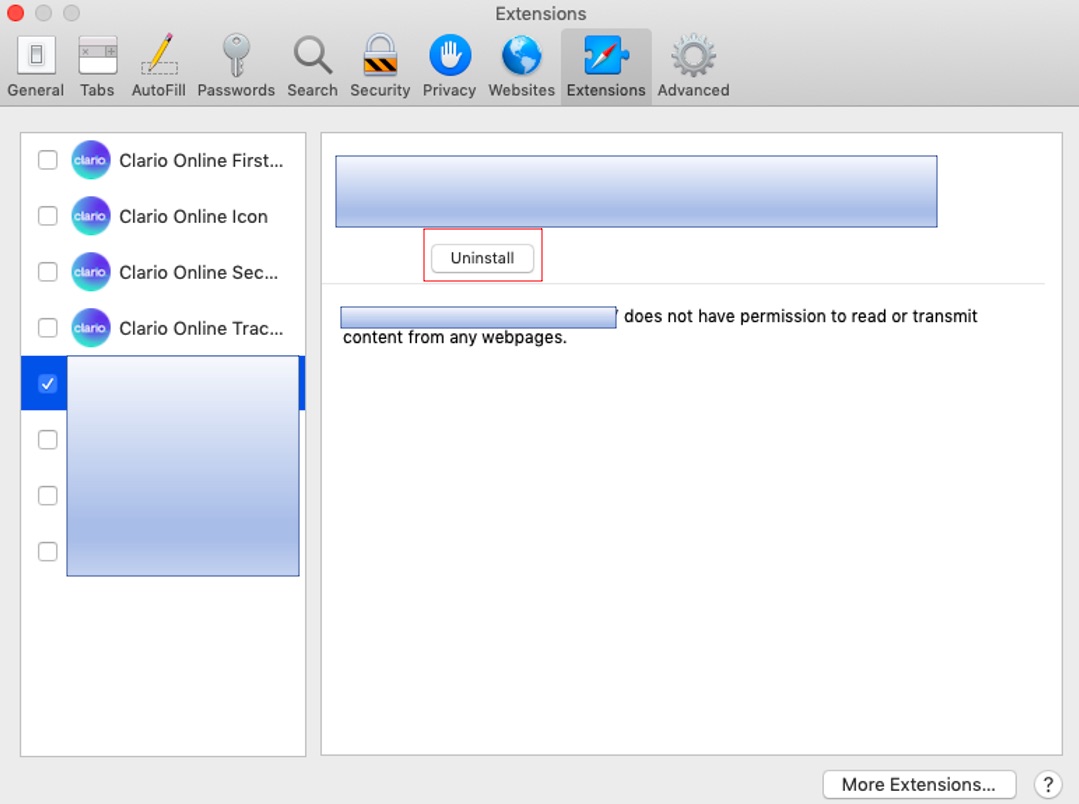 4. Next, navigate to the General tab.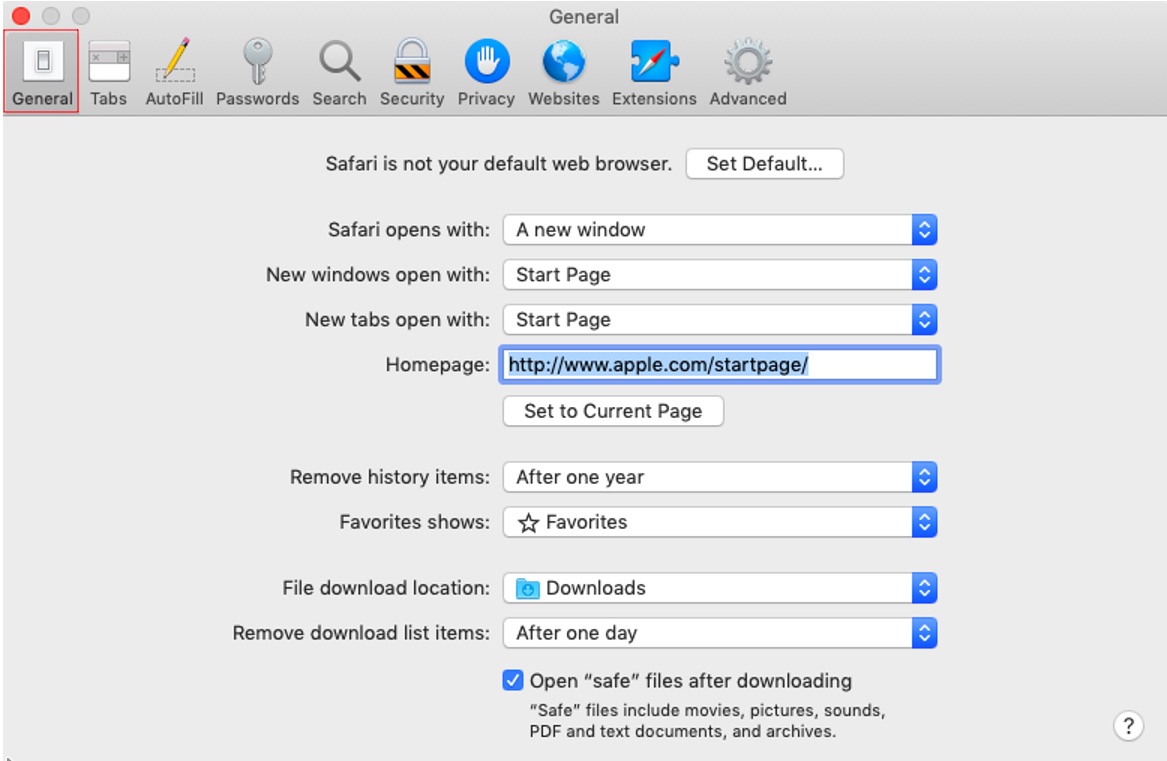 5. Add your preferred startup page to the Homepage field.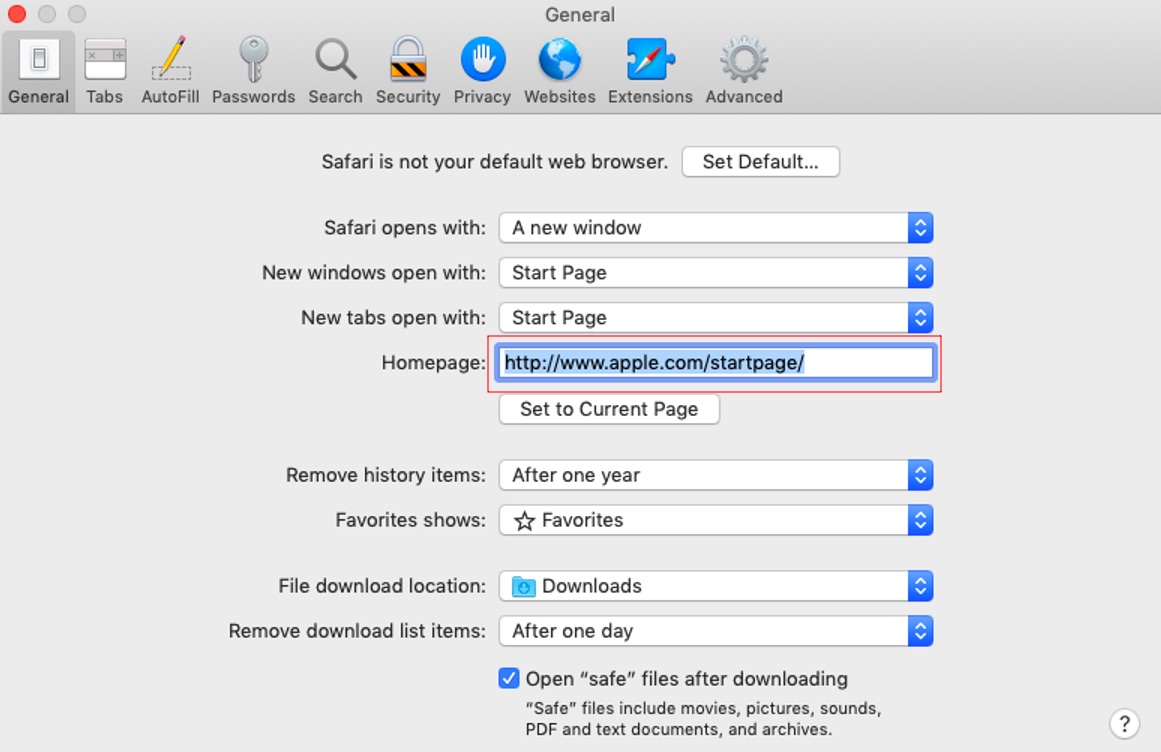 6. Finally, go to the Search tab.

7. Select your preferred search engine.

Voila! Enjoy your hijacker-free Safari. Now, how can you keep the hijackers at bay?
How to prevent browser hijacking
There are lots of ways to protect yourself against browser hijacking. We list some top tips below:
Use Google Safe Browsing. This Google service lets you browse online in a safe mode and alerts you if you happen upon a malicious site or network. Google crosschecks a vast list of phishing and malicious sites to protect you.
Never click attachments from unknown senders. Just as you might be suspicious of a large, anonymous package in the mail, don't open an email if you don't know who it's from.
Make sure you use the latest versions of your browsers and operating system (OS). Browser hijackers look for vulnerabilities in your browsers and OS. One purpose of updates is to fix vulnerabilities. By making sure browsers and OS are up-to-date, you prevent hijackers from exploiting these vulnerabilities.
Only download trusted software or attachments. Always take the time to read the small print.
Use an alternate DNS resolution provider to stop DNS hijackers from redirecting you to pages you don't intend to visit.
Use a digital security system like Clario, which monitors your browsing in real-time to protect you before hijacking can occur.
It's super easy to activate Clario's real-time antivirus protection:

1. Install Clario and create an account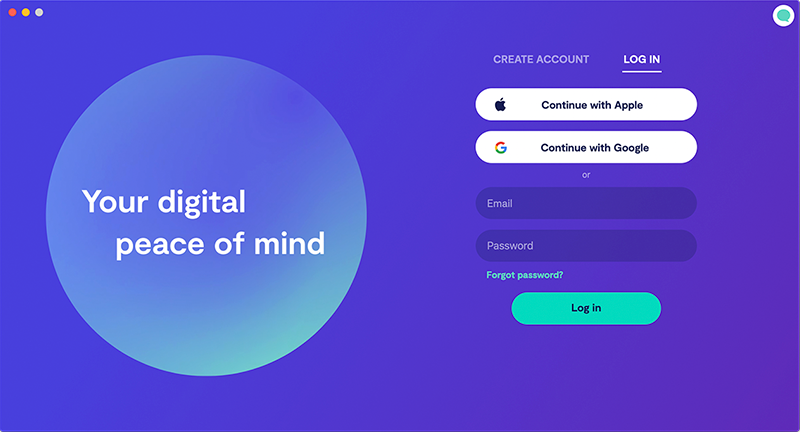 2. Run a quick malware scan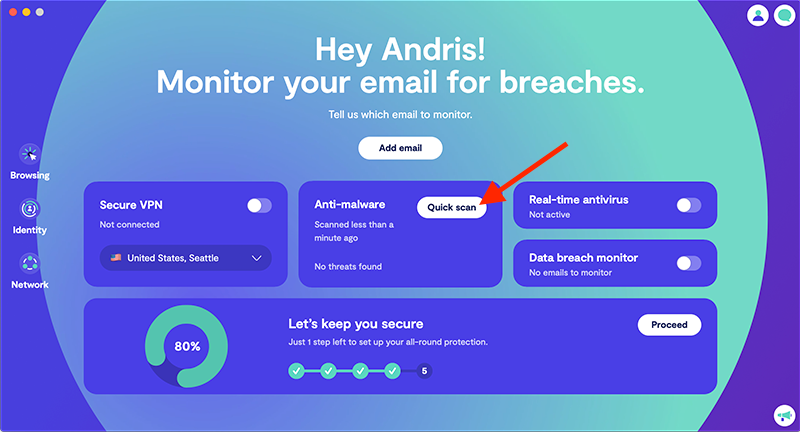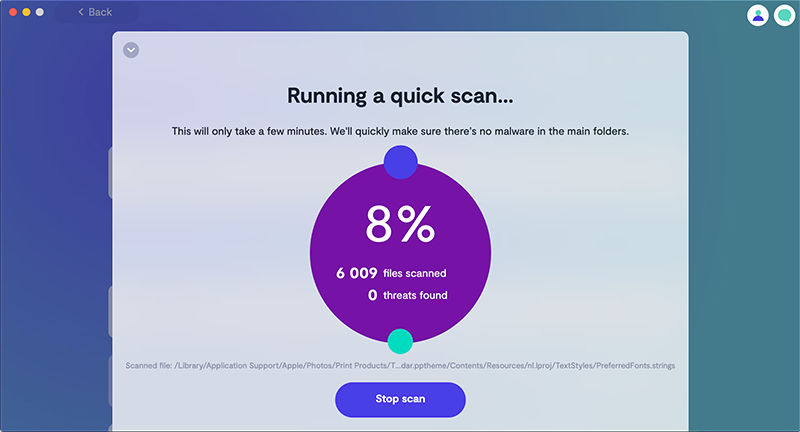 3. Toggle on Real-time antivirus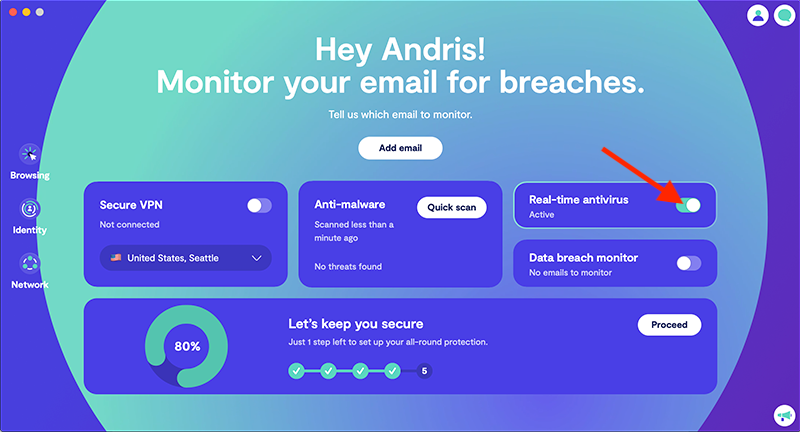 That's it! You've got Clario real-time antivirus working in the background to keep hijackers out. Wasn't that easy?
***
Browser hijacking leaves you open to different forms of browser manipulation and fraud. It's increasingly an online threat and, if left unchecked, can expose your confidential personal data and cost you money. But you can't protect yourself against it. To protect your Chrome or Safari browser from hijackers, practice digital hygiene, like updating your browsers regularly. Or, leave security to Clario — we're glad to do it for you.