Time is of the essence when your phone has been hacked. Because cybercriminals can wreak havoc not only on your device but also on your bank account, online accounts, and even go after people in your contact list. Without wasting another moment, let's discover how to keep hackers out of your phone.
How to remove a hacker from my phone?
If your phone's data usage suddenly skyrockets and you notice strange activity on your online accounts, chances are your device has been hacked. Luckily, there are a few things you can do to regain your privacy.
Fix a hacked Android phone with a factory reset
A factory reset is a simple procedure that completely cleans your phone's internal storage. A factory reset deletes not only your photos, videos, messages, and other personal data, but also wipes out malware that lets hackers in.
Note that the SD card is not always affected by a factory reset. To stay on the safe side, it's recommended to format the SD card, thereby removing any potential threats contained within it.
Here's how to fix a hacked Android phone with a factory reset:
In the Settings menu, tap System
Tap Reset options
Tap Erase all data or Factory reset
In the confirmation window, tap Reset phone
Enter your password to continue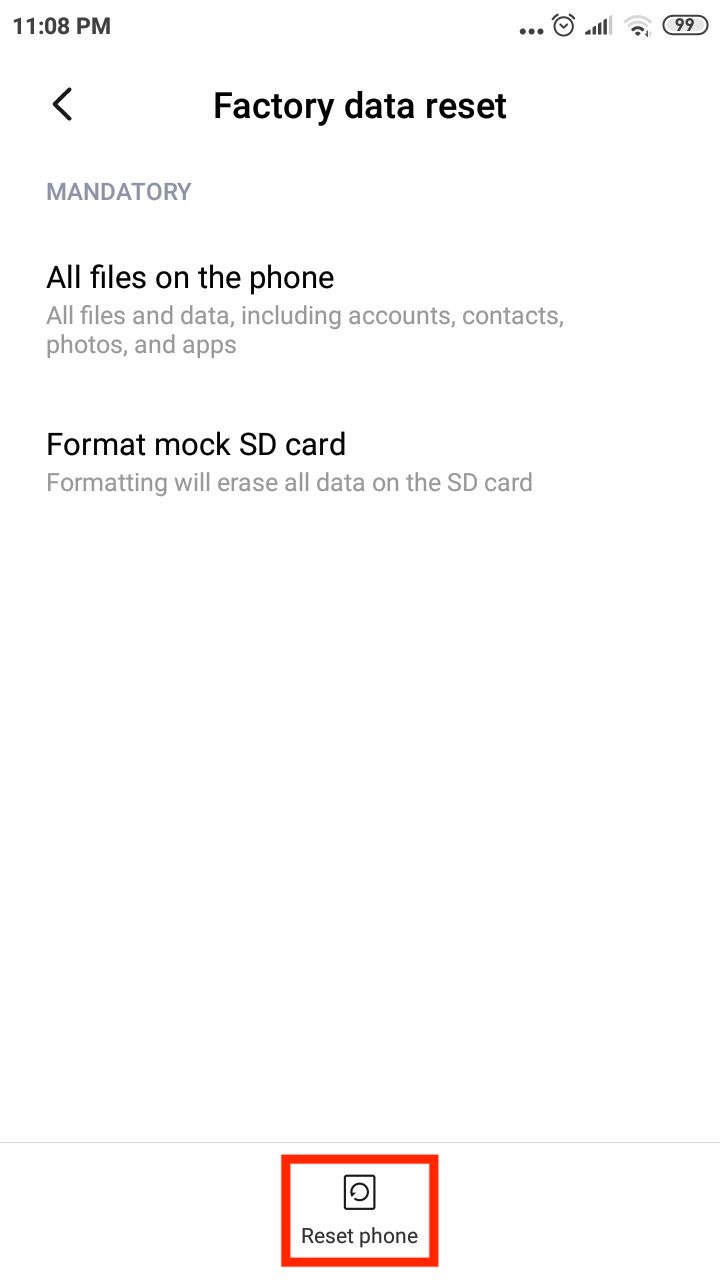 Wait for the completion of the factory reset, then use your phone as normal. Now the hackers should be gone.
Get a hacker off your phone with antivirus software
You'll be hard-pressed to find a more effective way to get rid of hackers than to use an app specifically designed just for that. Android antivirus software promptly quarantines malicious code used by hackers to compromise your phone. Then, the malicious code is removed without a trace.
Here's how to block your hackers from your phone using an antivirus app:
Tap the Start full scan button
Wait for the completion of the scan
Tap Phone is at risk tab to get rid of detected spyware and malware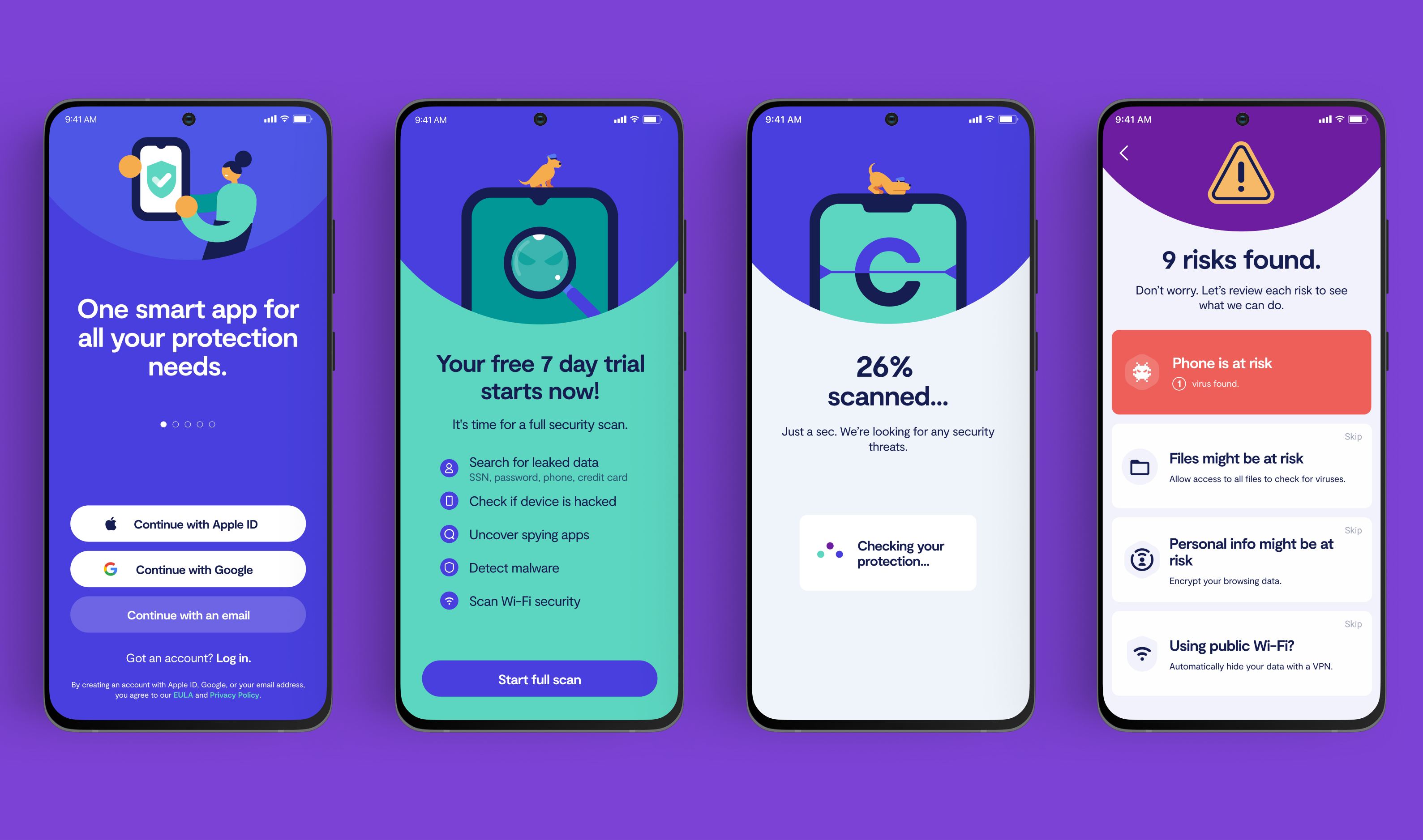 How to unhack your phone by deleting suspicious apps
By installing apps from outside the Play Store, you are foregoing safeguards implemented by Google. There's no guarantee that unverified apps are safe. Some might come with a secret backdoor that can be used by hackers to access your phone.
If you've recently sideloaded apps on Android, they might be to blame for the hack. Therefore, to unhack your phone, delete all recently-downloaded apps from it. Also, make sure you carefully examine your apps and search on Google for the ones you don't remember installing. A suspicious app that has mysteriously appeared on your phone could be responsible for the security breach.
Keep hackers out of your online accounts
If you suspect that your Facebook, Instagram, or any other online account has been hacked, take immediate action to reclaim your ownership. To keep hackers out of your online accounts, follow these steps:
Check the account's login activity to see the location and the device used to access the account and ensure it has been hacked.
Log out of the account and change your password.
Revoke access for the app to completely log out of the account.
Ensure that the email used to access the account is secure. Change the email, if necessary.
Protect your account with two-factor authentication or 2FA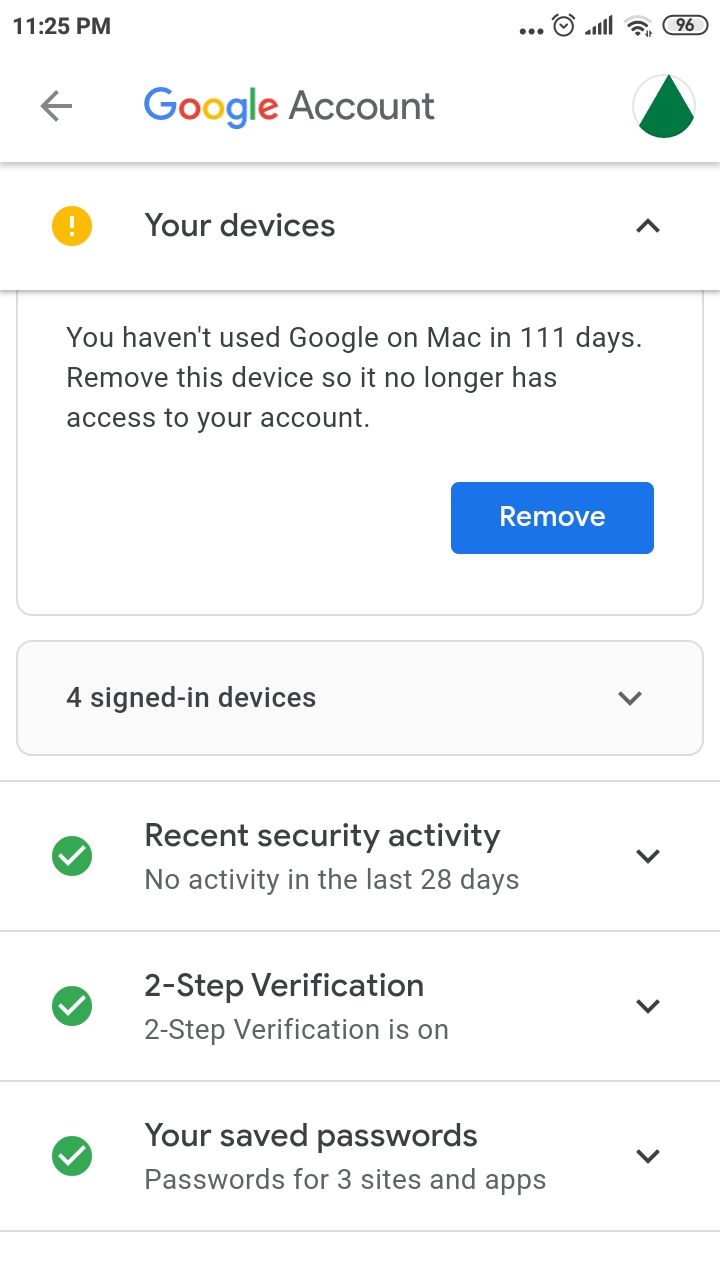 Report phone hacking
The moment you realize that your phone has been hacked, raise the alarm. By reporting phone hacking to the authorities you might not only facilitate the resolution of your problem but also help others to avoid it too, especially if the cybercriminals are apprehended. Therefore, make sure to file a complaint with IC3 and the Department of Justice.
After informing the authorities, also notify your contacts about the phone hacking. They should stay alert and avoid clicking links sent from your phone that can be used to compromise their devices.
How to stop someone from hacking your phone in the future
Now that you know how to fix hacked phone, it's essential to prevent similar cyberattacks in the future. To keep your phone from being hacked again, adopt the following cybersecurity habits:
Never visit suspicious websites, click suspicious links, or open attachments in emails from unknown senders
Install an antivirus app on your phone
Use VPN on public Wi-Fi
Set up a secure password
Regularly update your phone's OS
Enable at least 2FA for your online accounts
Make sure Google Assistance is unavailable before unlocking the phone
Disable the autofill feature
Never install apps from outside the Play Store
Limit app permissions
Wrapping up
Your phone is always at your side and it's always filled to the brim with your personal data. Today, you've learned how to keep hackers out of it, but you shouldn't stop there. Keep exploring our blog to learn how to raise an impenetrable security shield around your phone and personal data.
Read more: