Is Facebook Messenger safe?
Facebook has come under fire for years due to privacy concerns. For one, it offered Messenger as a separate app in 2014, which means Facebook users have to give additional app permissions for Messenger. And we can't forget the 2018 Cambridge Analytica scandal, which exposed Facebook for allowing Cambridge Analytica to harvest the data of millions of its users without their consent.
If you use Facebook Messenger, you have every right to be concerned about your privacy. The simple fact is that Facebook Messenger isn't safe without end-to-end encryption. Facebook doesn't automatically enable end-to-end encryption, so unless you're aware of that and enable it yourself, your privacy is exposed.
What is end-to-end encryption?
End-to-end encryption is a privacy measure that hides the contents of your text messages, including texts, photos, and videos, before they reach the intended recipient—the person you're chatting with. Instead of showing the actual contents of your message, encryption masks them with a series of letters and numbers.
This protects your messages from anyone who may intercept them, like hackers and cybercriminals. While they would be able to see that a message was sent, they wouldn't be able to decipher what's being said in it, which is the whole point—to protect your data and privacy. But because Facebook doesn't automatically encrypt your messages, the social media platform can see their contents. While encryption is one solution, using reliable anti-spy software is still mandatory if you want to protect your privacy.
The Clario AntiSpy app was developed with your privacy in mind. In a world where hackers, cybercriminals, and bad actors can easily get a hold of your sensitive information, Clario AntiSpy is the solution you need to prevent that from happening. Its suite of privacy tools helps protect your privacy and keep your data intact.
Clario AntiSpy's ID theft guard is a data breach monitor that scans the dark web for data dumps containing your listed email addresses, including the one you use for Facebook. Should it find any lists on which your email address is included, it notifies you, so you can take action and secure your Facebook account and other online accounts against spies.
Here's how to use Clario AntiSpy's ID theft guard:
Download Clario AntiSpy on your computer and set up an account
Select ID theft guard in the side pane
Enter your email address in the text box and hit the Start scan button.You will now get updates pertaining to your email's security on the internet.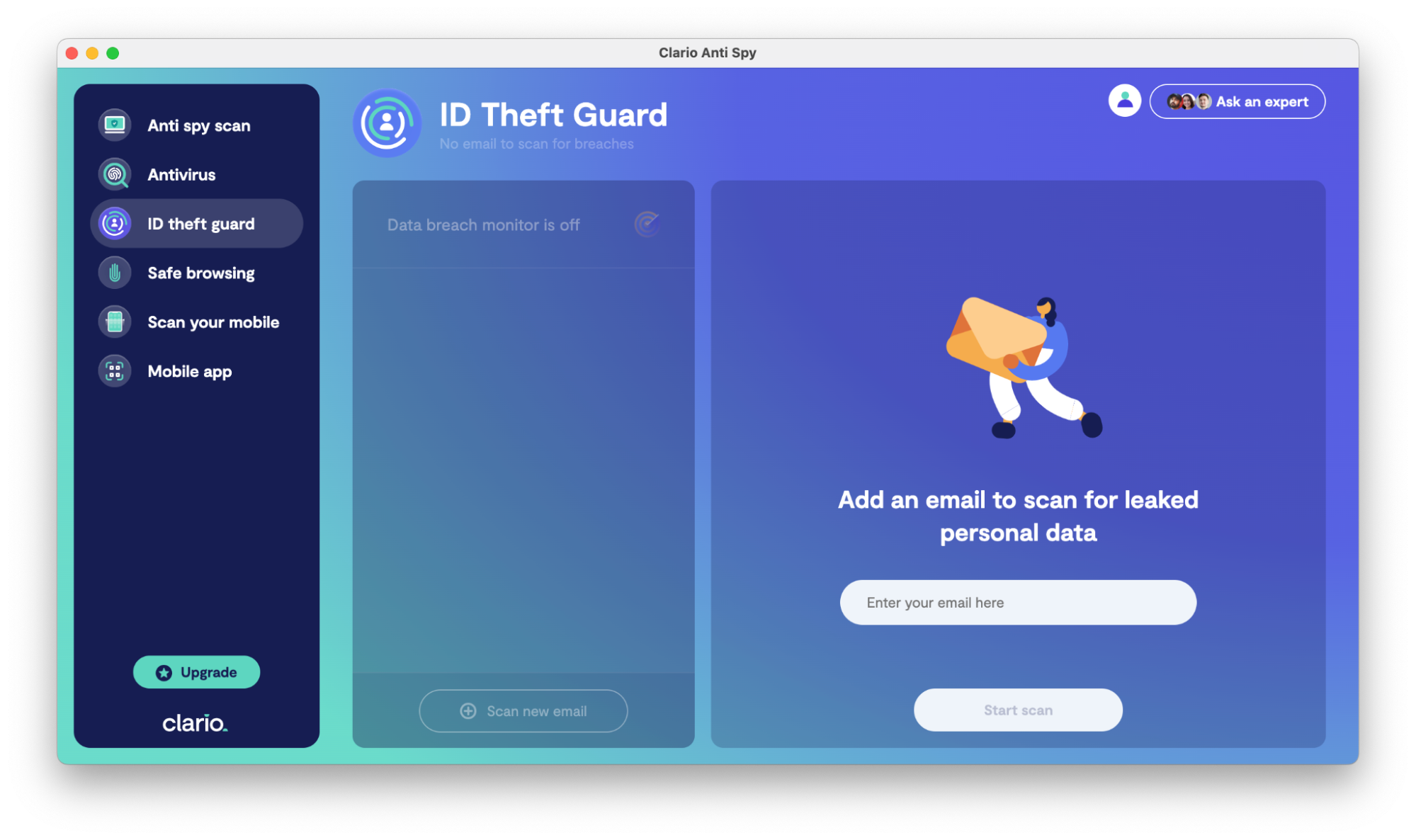 Tip
Protect your device from a Facebook virus and secure it by enabling the Clario AntiSpy Antivirus tool.
Can anyone see your messages on Facebook Messenger
Anyone who knows where to look can read your conversations in Facebook Messenger if they aren't encrypted. That includes Meta itself, government officials, hackers, cybercriminals, law enforcement, spouses, partners, and more.
Here are apps that can be used to spy on your Facebook Messenger activity:
It's also worth noting that anyone who has access to your phone or laptop and your Facebook password can also sign in to your Facebook Messenger account and read your messages.
How to know if someone read your message on Facebook Messenger
Facebook Messenger uses specific icons to keep track of the status of your messages—whether they have gone through or if the recipient has read them. You'll find these icons on the right side of the message.
On your computer:
Sent means your message has been sent, but it hasn't been seen by the recipient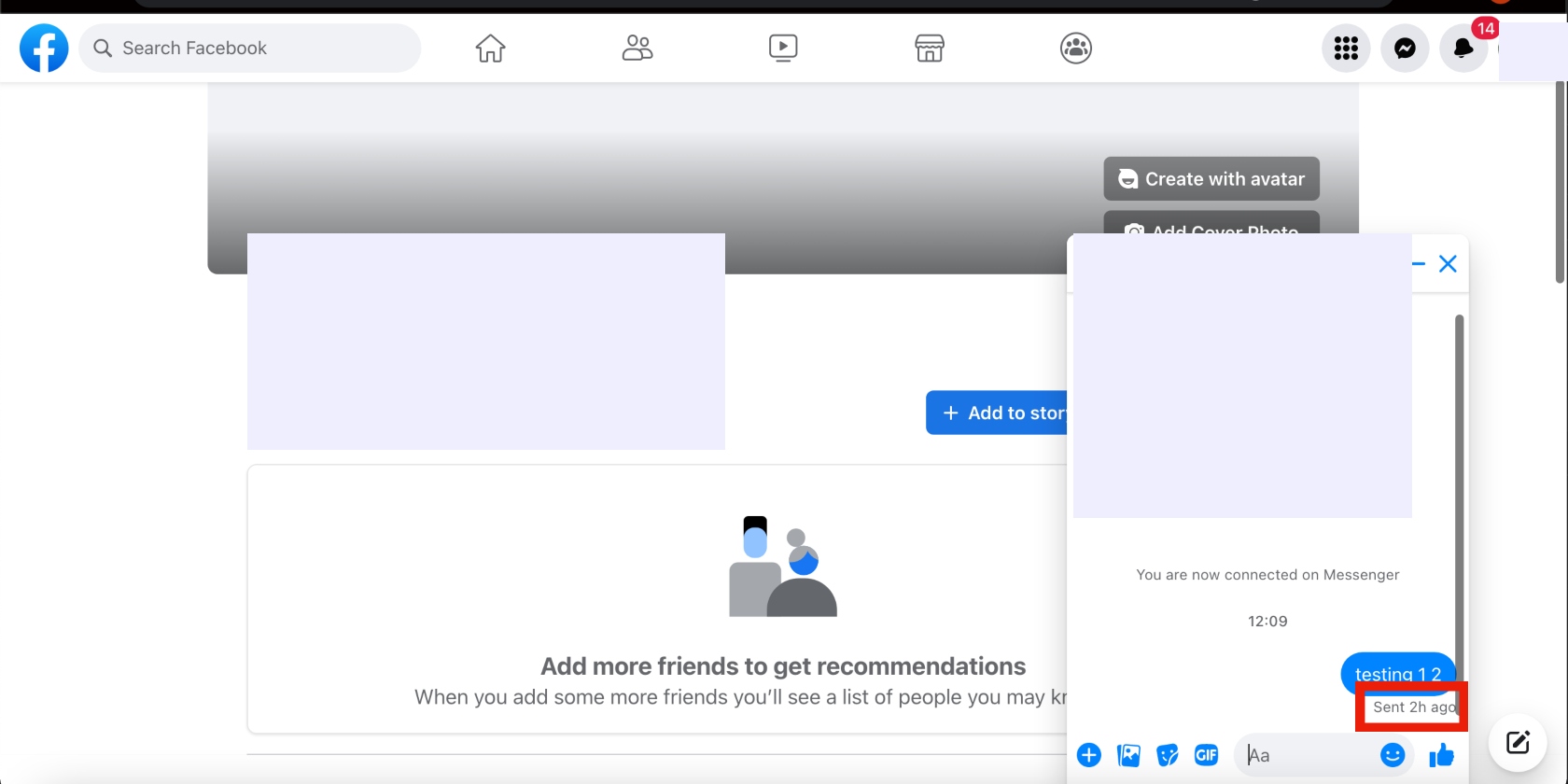 A small profile picture of the recipient lets you know they've read your message.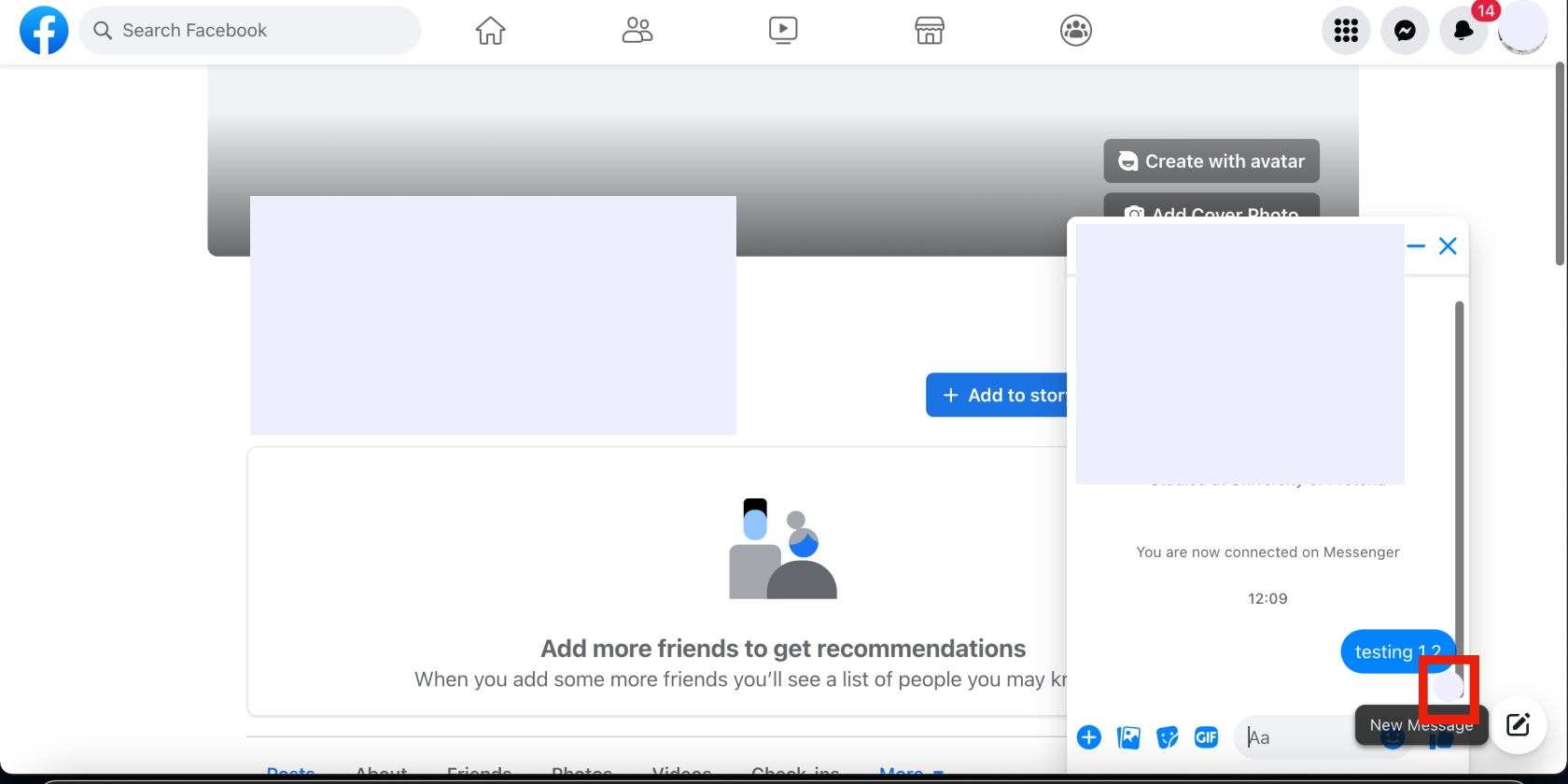 On Android:
A blue circle indicates that your message is in the process of being sent
A blue circle with a checkmark inside indicates that the message has been sent
A filled-in blue circle with a checkmark is confirmation that your message is delivered
A small profile picture of the recipient below your message is a confirmation that they've read it.
On iOS:
Sending means your message is currently on its way to the recipient
Sent indicates that your message has been successfully sent from your device, but the recipient hasn't seen it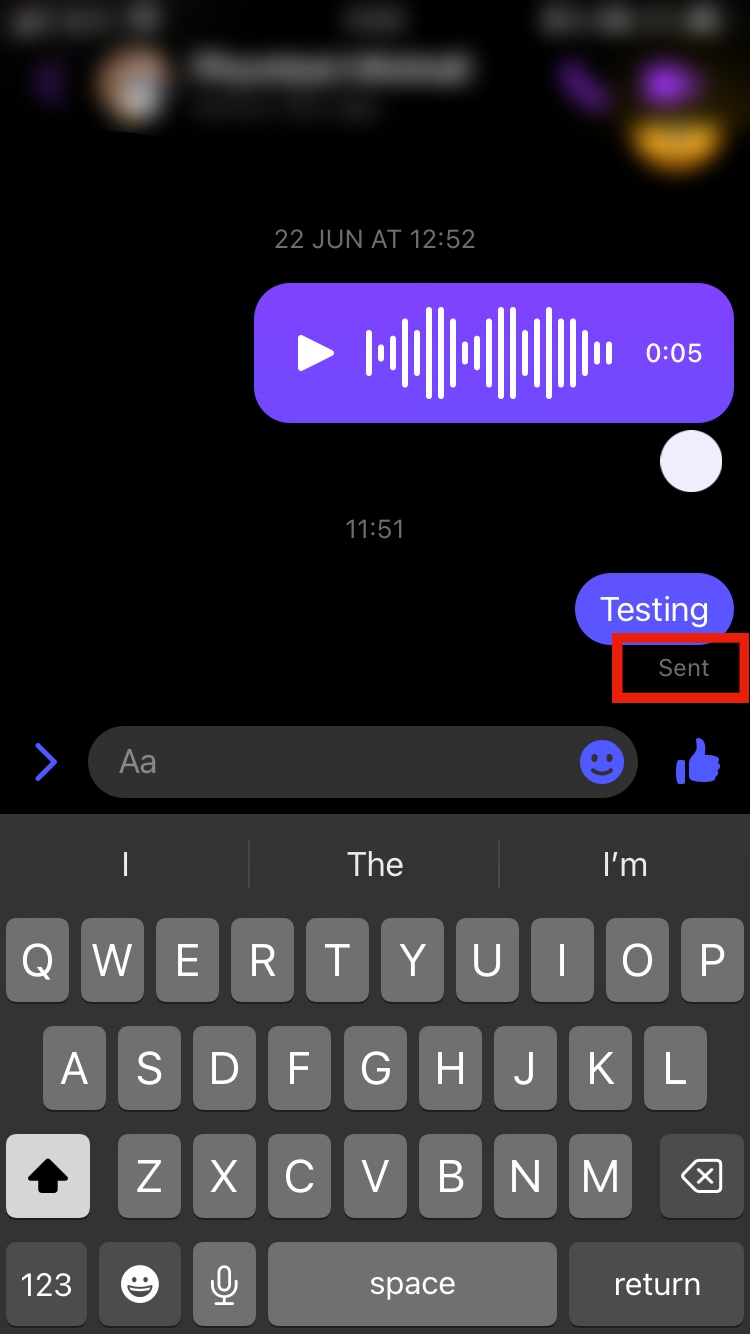 Seen tells you that the recipient has viewed the message you sent
A small profile picture of the recipient below a message lets you know they've seen it.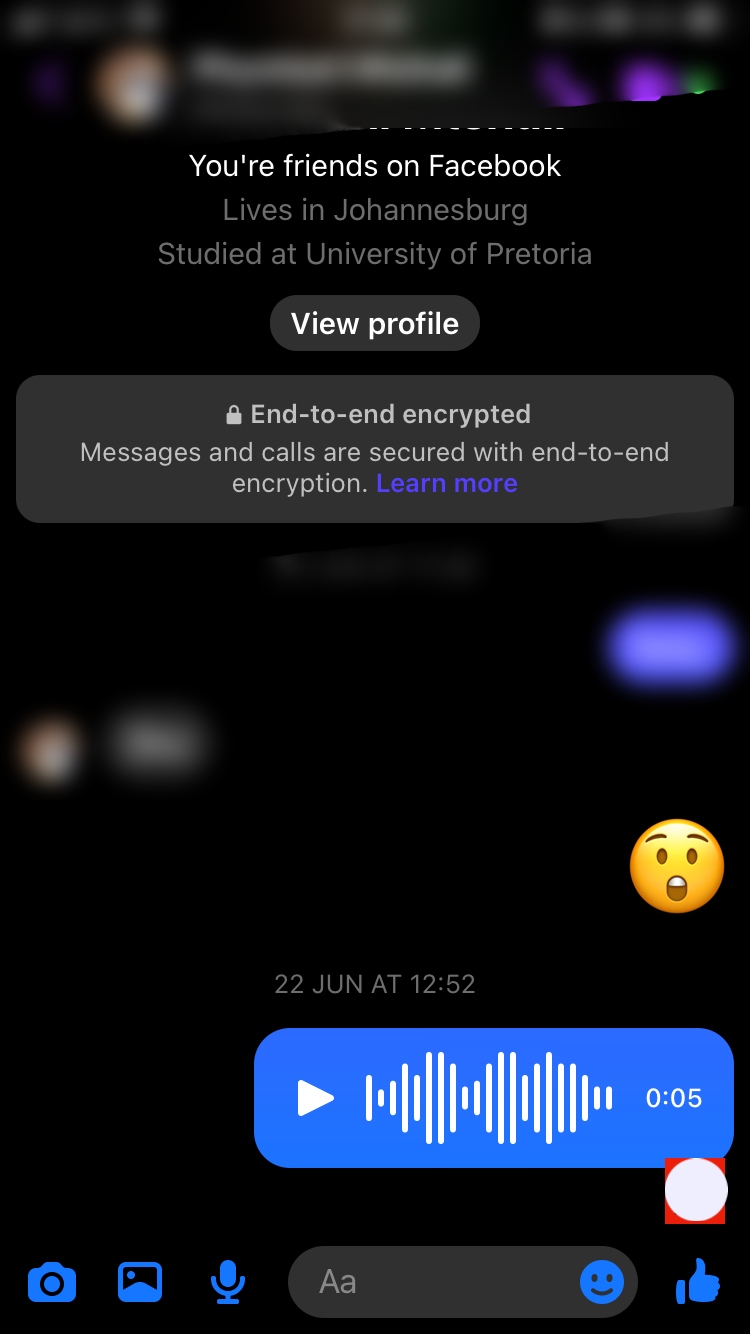 How to know if someone is recording your video call on Messenger
Facebook doesn't have a recording feature for video calls in Messenger. Unfortunately, it won't notify you when someone screen-records your video call on Messenger via a third-party app, video camera, or another phone.
Take notice that hackers can only record your video calls on Messenger if they have infected your device with malware. Make sure you run your phone or computer through an antivirus scanner like Clario AntiSpy.
How to know if someone listened to your audio message on Messenger
It's normal to want to know if your spouse has seen or listened to the voice message you sent them on Facebook Messenger.
Sent means the recipient hasn't seen your audio message yet
A small profile picture inside is a confirmation that the recipient has seen your audio message.
However, it's important to note that the latter doesn't guarantee that the recipient has listened to your voice message. It just tells you that they've seen it. The recipient may open it and realize, based on the length of the audio and other factors—like how busy they are—that they aren't ready to play the voice message. Facebook indicates the length of the audio next to the audio message.
Remember, the recipient has the option of playing the audio immediately or later. They may also play the audio message partially instead of listening to it in full. In this instance, it may appear as though they've listened to it on your end. Therefore, you won't know if they've taken the time to listen to your audio message in full until they respond.
But that doesn't mean there's no way to find out if they have. You can implement workarounds to determine whether the person you're chatting with really listened to the audio message you sent them and whether they listened to it in full.
You can ask the recipient to confirm if they've listened to the whole audio message.
Another clever trick is asking them about something specific you mentioned somewhere in the middle of the audio message or toward the end to see if they really listened to the whole thing. Sometimes, recipients listen to the beginning of an audio message and skip right to the end, so this is a good way to catch them if that's what they did.
You can also pretend you experienced issues with the microphone or that you were preoccupied with something while recording the audio message and ask them to confirm whether they heard or understood you clearly. Their response should give you the answers you're looking for. If they successfully repeat or summarize the contents of your audio message, you'll know they listened to it. If their response is vague, they may have listened to portions of the audio message.
How to make Facebook Messenger safe
Facebook Messenger's Secret Conversations are end-to-end encrypted, so you can start them to protect your chats. Secret Conversations are available for Android, iOS, and macOS users.
Follow the steps below to start a chat using Secret Conversations on Facebook Messenger:
Open the Facebook Messenger app, tap the pencil icon in the top-right corner, and toggle the padlock on
Select the Facebook friend you want to chat with and send a message.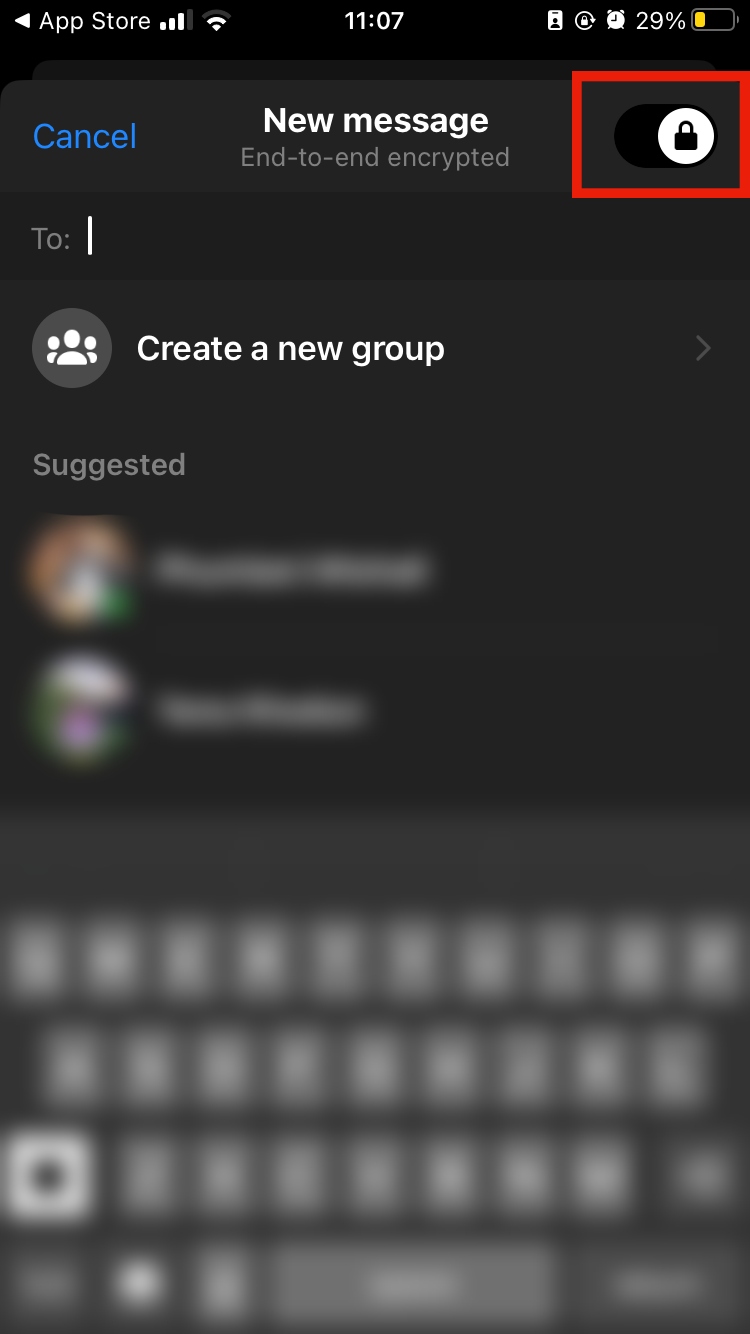 Conclusion
Protecting your privacy is not an option in this day and age. When using the internet or social media apps like Facebook Messenger, you must be proactive about keeping your data safe. While Facebook Messenger doesn't protect your messages by default, you can enable Secret Conversations to ensure your chats aren't seen by prying eyes like hackers.
Don't neglect to use Clario's ID theft guard tool to protect your overall device from hackers, cybercriminals, and bad actors who may use your email to steal your data. Keep it enabled to avoid the pressure of having to remember to switch it on daily.