How to tell if your phone is hacked by someone?
Private data stored on our smartphones is worth a lot to hackers and scammers. The FBI reports that cybercrime losses in the U.S. topped $4.2 billion in 2020, which highlights the prevalence of online fraud. If a scammer wants to defraud you, hacking your phone is worth the effort. For extra protection and peace of mind, you should install a solid security app such as Clario to monitor your email and online accounts for breaches 24/7.
Try Clario free
Has your phone started acting weirdly? Are there pop-ups appearing on your screen, registered outgoing calls you didn't make, or other symptoms that make you wonder what's going on?
This could mean your phone has been hacked, and there's the possibility you could expose your privacy and precious data to cybercriminals. The worst case scenario is you could have money stolen or be blackmailed by a hacker.
Pro tip: If you are wondering how to stop a hacker from accessing your phone, you can use Clario as an additional layer of protection. With Private browsing and Data breach monitor tools, it will secure your online connection in 3 simple steps:

Install Clario for mobile.
Run a system scan.
Enable real-time protection.

Now you can give it a test run with a free 7-day trial.
Read on to find out how to tell if your phone is hacked, and the ways to prevent it from happening in the first place.
Table of contents
Possible ways your phone can get hacked
There are some common means of how someone can hack your phone. Keep these potential vulnerabilities in mind and consider adding additional security to your phone:
USB charger. Your cell phone can receive data from a computer when connected to a USB cable. A hacker could program the computer to forward malware to the cellphone as soon as it's connected.
Interception over free Wi-Fi. A hacker can create a hotspot, making it pass as a legit free Wi-Fi network, but in reality it is used to intercept data from your phone.
Phishing. A hacker creates a fake version of a website and obtains your credentials as you fill them in.
Spyware. A hacker could install a keylogger app on your device to receive all that you write onto it. This is done physically, or you could inadvertently download it online.
Signaling System 7 (SS7). A hacker only needs your phone number to perform an SS7 attack on your phone that will allow them to track your phone and intercept calls and texts.
How to know if your phone is hacked
Once your cellphone is compromised, there are ways to detect this intrusion. Some are easy to spot, such as strange pop-ups, or the constant crashing of your applications. Others require more attention to detect, like weird activity on accounts linked to your cellphone.
Signs your phone is hacked
Here are some common symptoms of a hacked device:
Battery running out fast.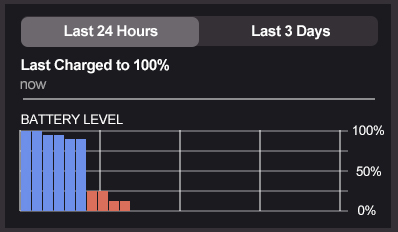 A spyware could be wasting your phone battery while running in the background.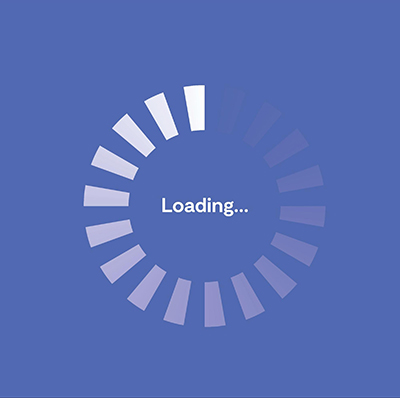 Your phone's resources could be taken over by malware, making your applications crash or freeze.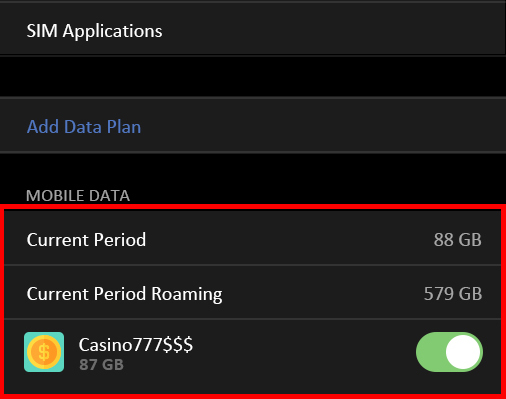 Since malware is sending data to a remote server, it is expected that your data usage would increase.
Unfamiliar outgoing calls or texts.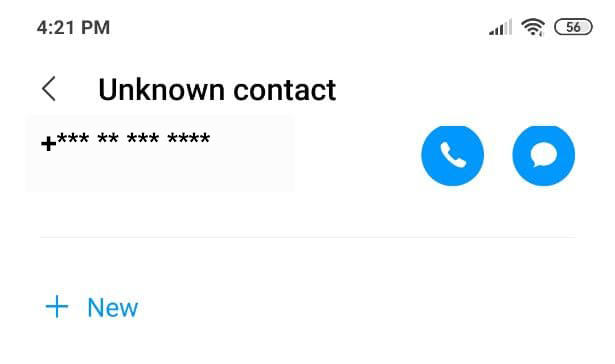 Be careful, since there could be calls to premium-rate numbers leading to extra charges on your phone bills.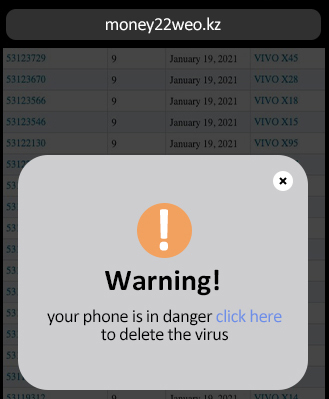 Although they sometimes show even when your phone hasn't been hacked, pop-ups could be a suspicious symptom for an infected phone.
Strange activity on your accounts.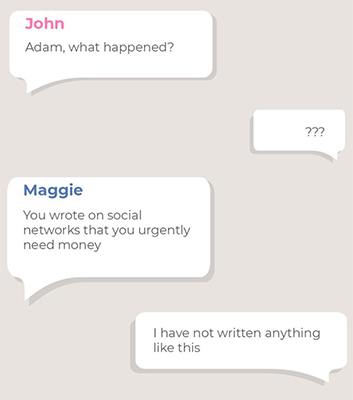 You could have been attacked by hackers if you spot unusual activity on the accounts linked to your device.
Can my phone camera be hacked?
It is quite unlikely, since it is more probable that a hacker would go after your data rather than your camera. Still, your camera can be targeted. If you ask how to know if your phone camera is hacked, we advise checking to see if it shows any lags during zooming in and out lately. This can be the sign of an attack. Here are our recommendations if this is the case:
For iPhone users: Updating your iPhone's software on a regular basis is great protection. Still, as a way of preventing such an attack, you should only rely on apps downloaded from the App store.
For Android users: It is a bit less secure than an iPhone, mainly because the process of approving an app on Android is less strict than Apple's. In any case, the best way to stay safe is to rely only on the apps from the Google Play Store and scan your phone with spyware detecting tools.
Can a phone number be hacked/hijacked?
Bad news: your phone number can really be hijacked. Let's check how this could happen.
A hacker could request a cell phone provider to undertake a transfer of service to a new phone in their possession. A provider might ask for information like a social security number, but with convincing acting and a fake story, a hacker could seize control of your phone number. Data such as the victim's home address and birthdate can help the hacker gain the trust of a cell phone provider.
Once a person has control over your cell phone number, he or she can then request a change of credentials on many websites. This will send confirmation links to the new phone.A hacker can then set up new credentials and log in while you are unable to access the device.
What to do if your phone has been hacked?
There are several steps you should take immediately to solve the issue once you have learned your phone has been hacked. Start by deleting suspicious apps, using an antivirus, and letting your contacts know what has happened. Then do a factory reset on the device.
Let's dig deeper into each of the steps:
Delete suspicious apps
Go to your apps and look for all of those you haven't downloaded, and that were not directly installed by the manufacturer.
1. First, go towards Settings.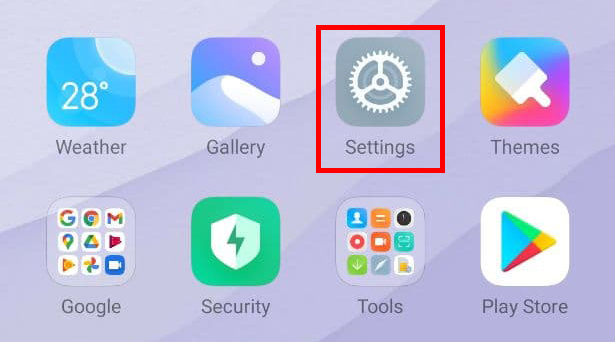 2. Then, scroll to Apps and tap on it.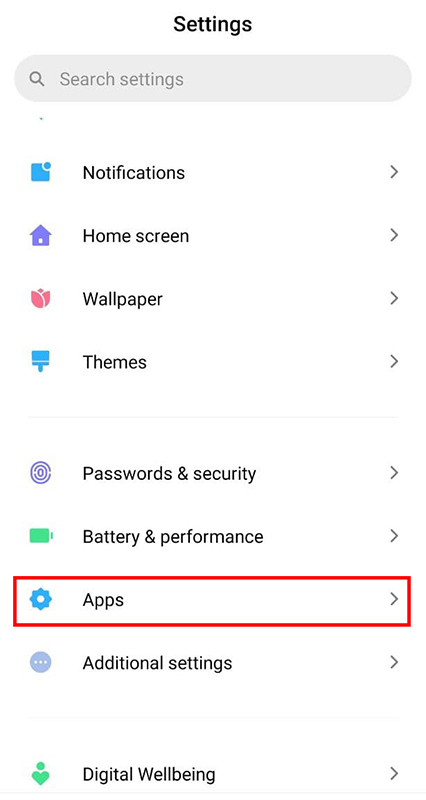 3. After that, go to App Manager and look through the list of apps on the device.
4. If you find a suspicious application in the App Manager, tap it, and select Uninstall.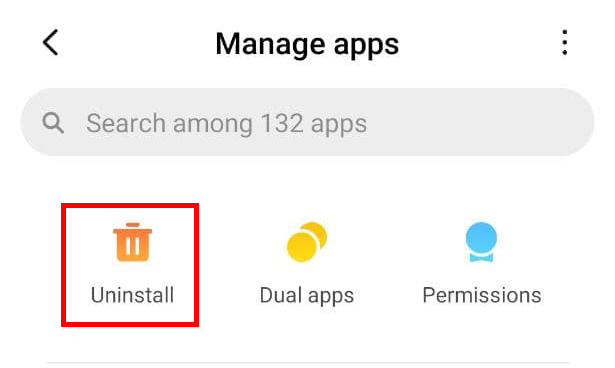 1. Go to the Home screen, find the app you want to delete, touch and hold it. After a couple of seconds an option to Remove App will appear, tap on it.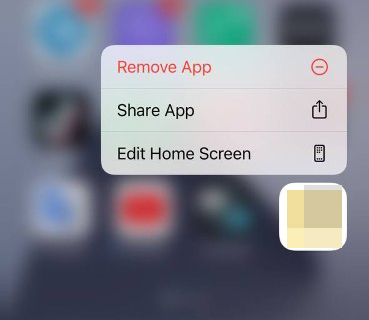 2. You'll be prompted either to selete the app or remove it from the home screen, Choose Delete App,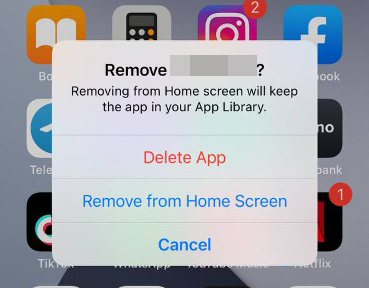 3. Then, tap on Delete to confirm.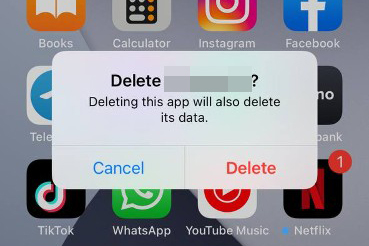 Factory reset the device
This is the most reliable way to stop hackers after they have accessed your phone. Remember to make a backup of the information on the device, since this method will wipe everything clean.
1. First, keep your device charging so that it doesn't run out of battery in the middle of the process.
2. Then, open Settings.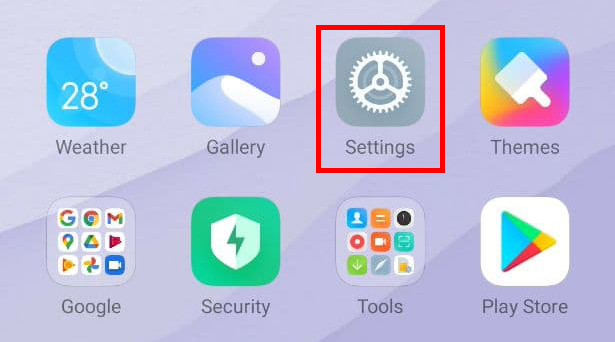 3. Select About phone.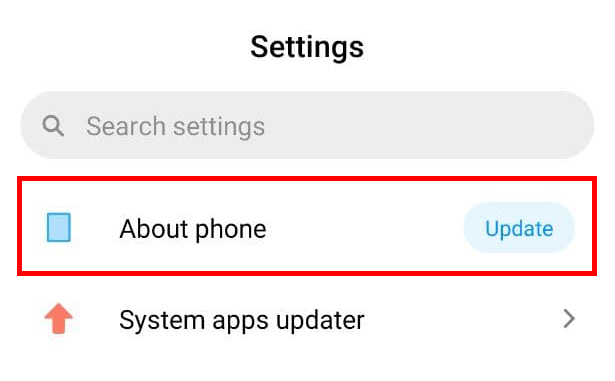 4. Tap Backup & reset.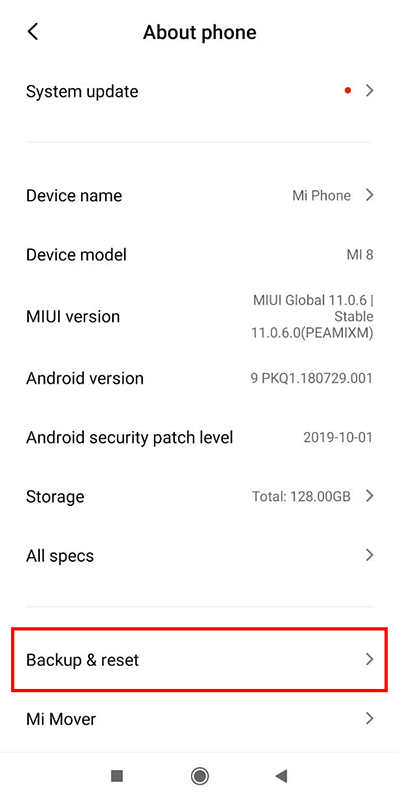 5. Finally, tap Erase all data.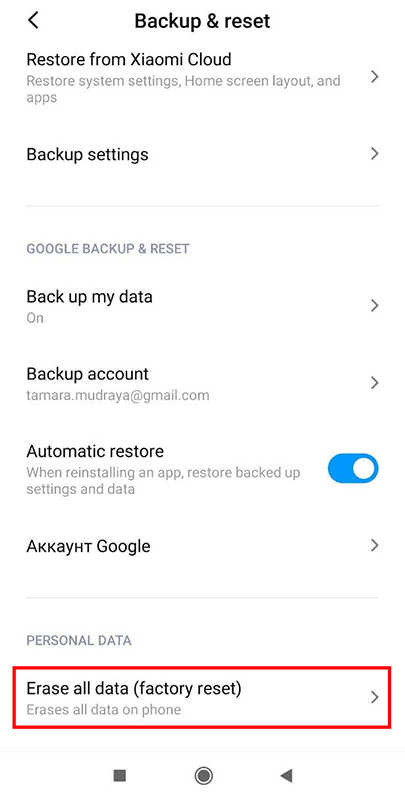 6. Choose All files on the phone.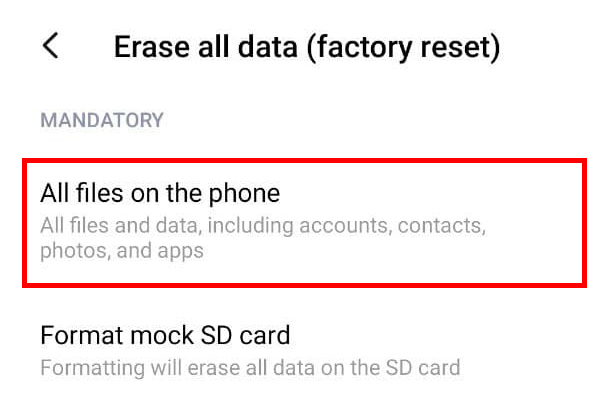 1. Keep your iPhone charging so that it doesn't run out of battery in the middle of the process.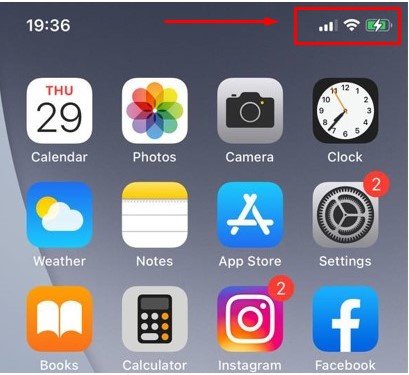 2. Go to Settings, then tap on General.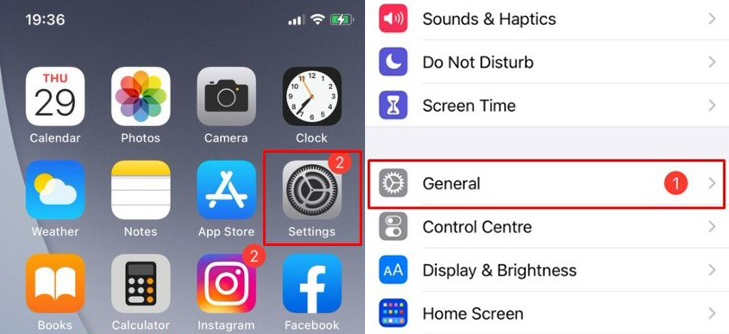 3. Scroll to the very bottom and then tap on Reset.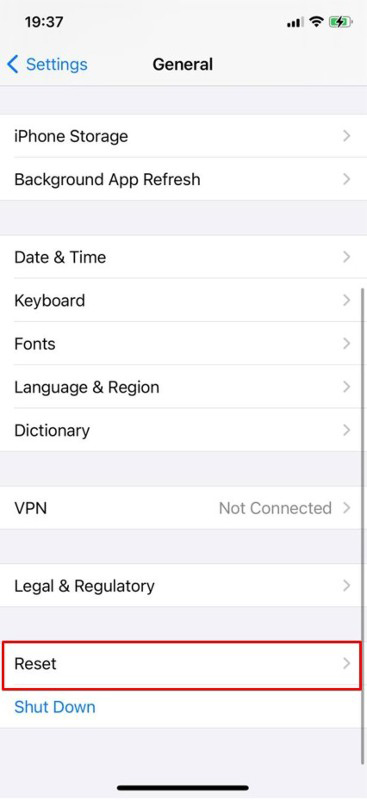 4. Select Erase All Content and Settings.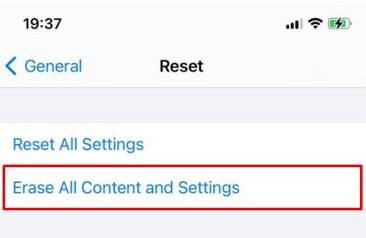 5. The phone will then ask if you want to update your backup, in case you have iCloud Backup.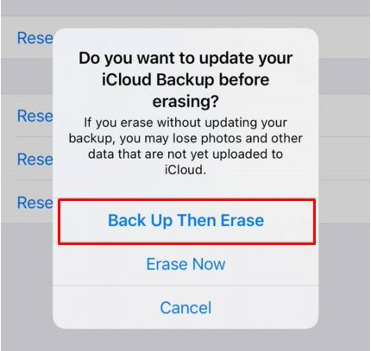 Tell your contacts that you've been hacked
A virus can spread and cause much more harm among your contacts. People from your list could receive phishing attempts from your hacked phone if they trust it was you who messaged them. It is always good practice to let your contacts know what has happened before the hacker has a chance of deceiving them.
How to stop hackers from hacking your phone
There's no infallible way to prevent your cellphone from being hacked, since it is constantly connected to different networks, downloading programs and data. However, you may take some precautions to reduce the chance of getting into trouble:
Try not to use public Wi-Fi without a VPN (Virtual Private Network)
Use Two-Factor Authentication (2FA) so that your accounts are more difficult to access
Clear your web history once in a while, so hackers have no clue what websites you normally visit
Try not to store passwords on your cellphone
Be careful from where you download your applications
Install the newest OS versions and update your apps regularly
Don't click on suspicious links
Remembering all these steps might be tough, so an alternative is to use a software that will protect you while online.
We recommend trying Clario. This app will cover both desktop and mobile, and will ensure your safe browsing by blocking pop ups and trackers, providing an unlimited VPN and 24/7 expert support.
Here are the steps for installing Clario on a your Android phone:
1. Install Clario and launch the app and create your account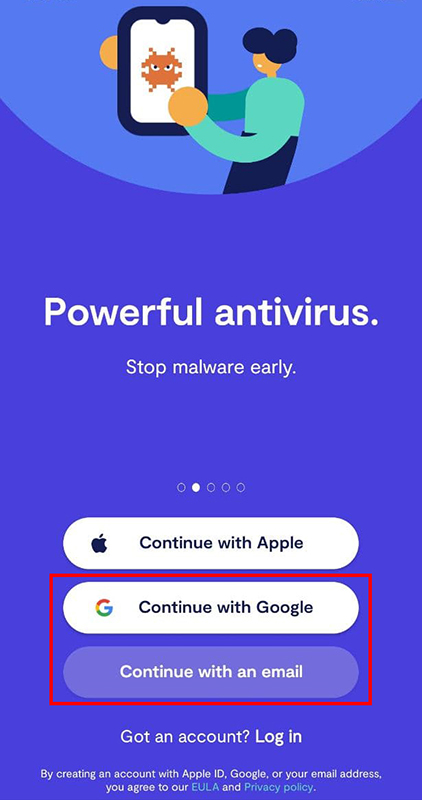 2. Scan your phone for malware and viruses (you'll need to grant Clario permissions to read your files)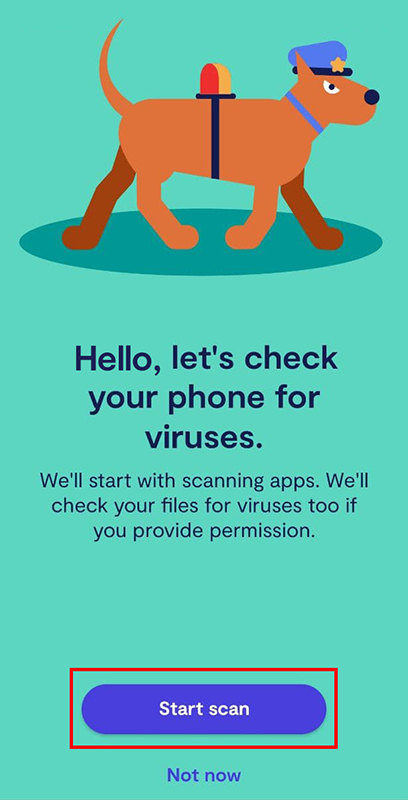 3. Follow Clario's instructions to delete the viruses and any infected files it found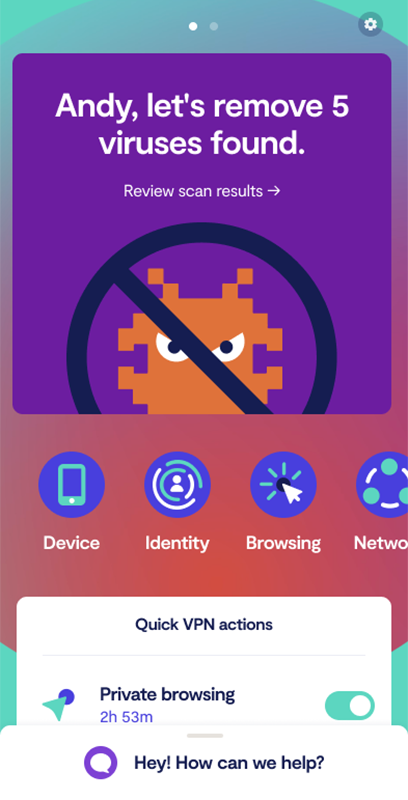 Conclusion
So, a hacked cellphone is a synonym of trouble, but there's no need to panic. In today's world, it is one of the potential dangers you should be prepared for. Check your cellphone and accounts regularly. If you follow the guidelines above, you should be well aware of all the threats, and will know how to stop hackers from accessing your phone.