How To Turn off App Tracking on iPhone
Whether it's with methods built into the iPhone itself or coming from the apps that you have installed, there are many ways your iPhone can be tracked. Unfortunately, these can lead to several privacy issues, such as identity theft or stalking. Thankfully, it is possible to block apps tracking Apple devices. With Clario's security app, you not only protect yourself from rogue apps, but also internet service providers and websites.
Try Clario free
Want to learn about app tracking and all the ways you can prevent it on your iPhone? Learn about iPhone tracking and how to stop it in the sections below.
Why do apps track iPhones?
Apps collect data for the purpose of targeted advertising. With app tracking, iPhone data is then brokered, sold to the highest bidder. Then, these ads can be used to show ads that can be used to get you to click malicious links or download sketchy applications.
While it can be useful to see ads that are more tailored to your interests, you may not want every app on your phone to have access to all of your personal data. In some cases, data collected by apps can have negative effects on iPhone users by affecting things like insurance premiums, ticket prices, and so on.
Thankfully, Apple is continually developing tools to help users control how much data they are comfortable sharing and with whom. One of these tools is the App Tracking Transparency framework, which can be changed with the iPhone app tracking settings. But, how does it work?
What is the iPhone App Tracking Transparency (ATT) framework?
If you're wondering how to turn off app tracking in iOS 14.5, you need to use the iPhone App Tracking Transparency framework.
ATT is A privacy feature in iOS 14 that requires apps to get your permission before tracking your data. This includes things like your location, contacts, and other sensitive information.
However, there are some things that the iPhone App Tracking Transparency framework doesn't cover. For example, it doesn't stop apps from tracking your Internet Service Provider (ISP) or using cookies to track you across the web. The ATT framework also doesn't protect you from data collected by social media platforms which you remain logged into when browsing the web.
In the same vein, the ATT framework also doesn't stop apps from using "Sign In with Apple" to track you. However, it is a big step forward in terms of giving users more control over their data. Here's how to turn off tracking on iPhone with ATT.
How to turn off iPhone tracking
If your goal is to make sure fewer apps have access to your data, the first thing you need to do is update your iPhone to iOS 14.5 or later. Once you have done that, you'll have access to Apple's latest privacy and safety features that come with it.
Follow these steps to turn off app tracking transparency requests:
Open the Settings app on your iPhone.
2. Tap Privacy.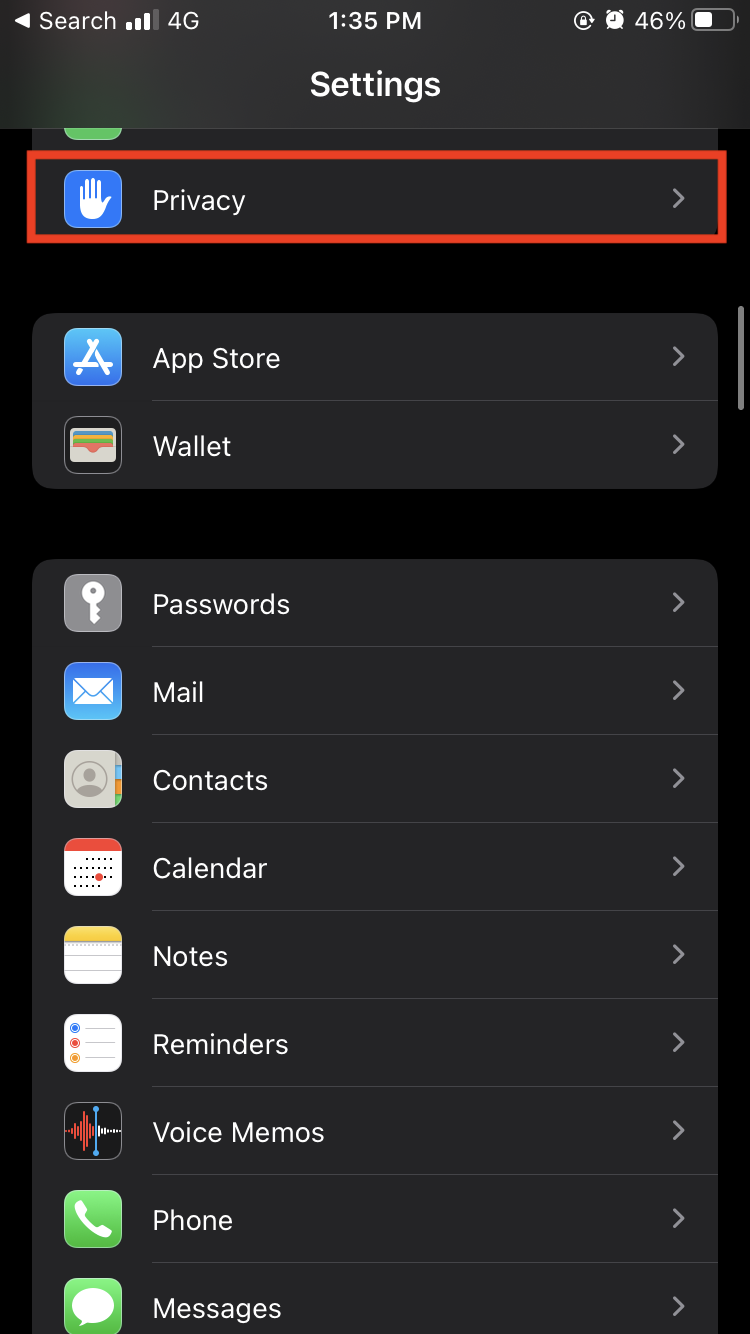 3. Tap Tracking.
4. Under Allow Apps to Request to Track, turn the toggle switch off.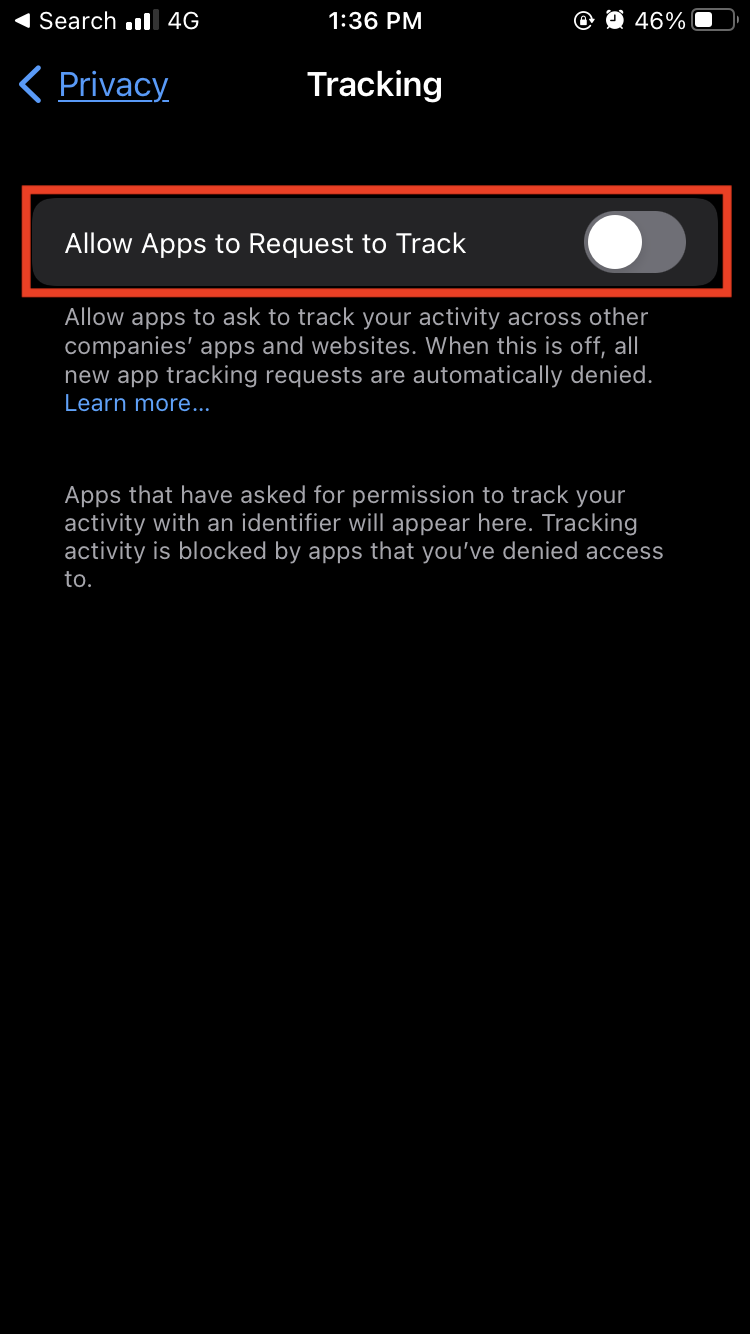 With this setting turned off, apps will no longer be able to track you for advertising purposes. However, this feature is not the same as how to stop apps from tracking you on iPhone completely—it simply prevents apps from using the ATT framework to track you.
How to turn off ad tracking on iPhone
Once you have disabled app tracking transparency requests, the next step is to limit ad tracking on your iPhone altogether by turning off personalized ads.
Here's how you can disable personalized ad tracking on iPhone:
On your iPhone, open the Settings app.
2. Choose Privacy.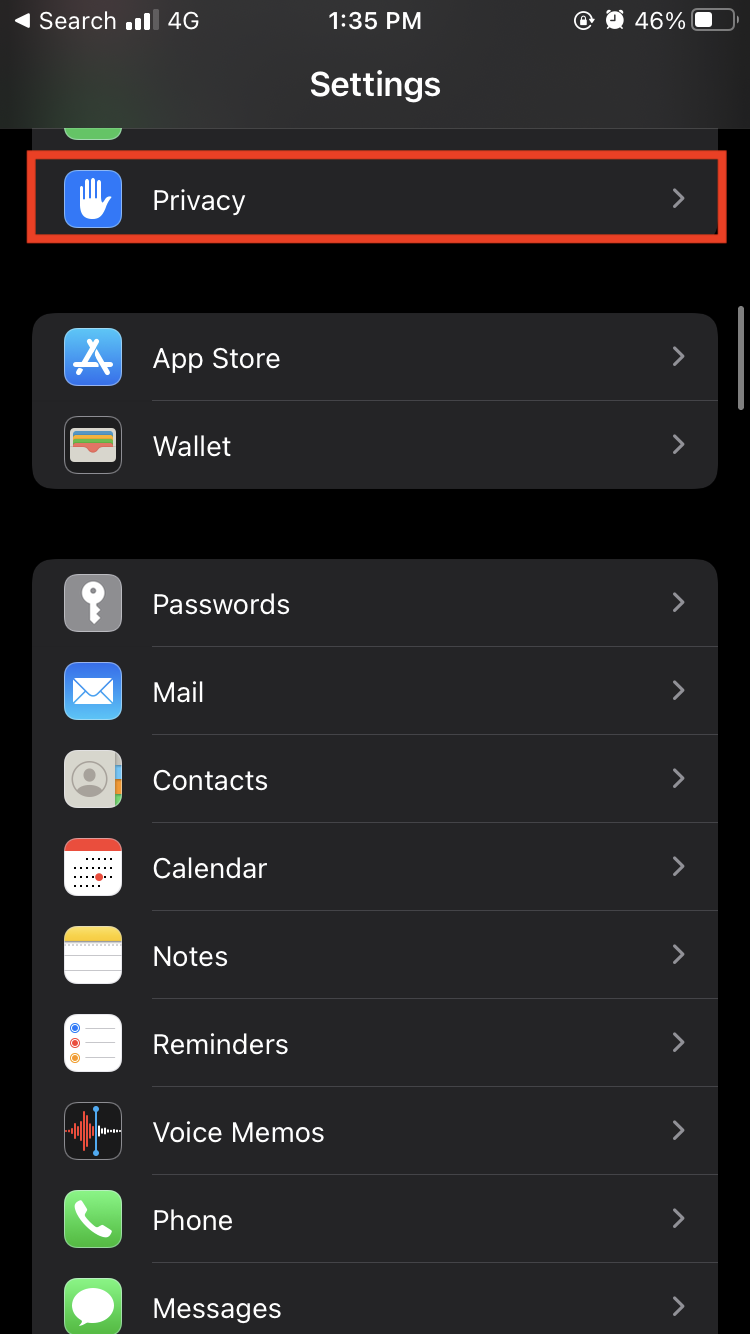 3. Tap Apple Advertising.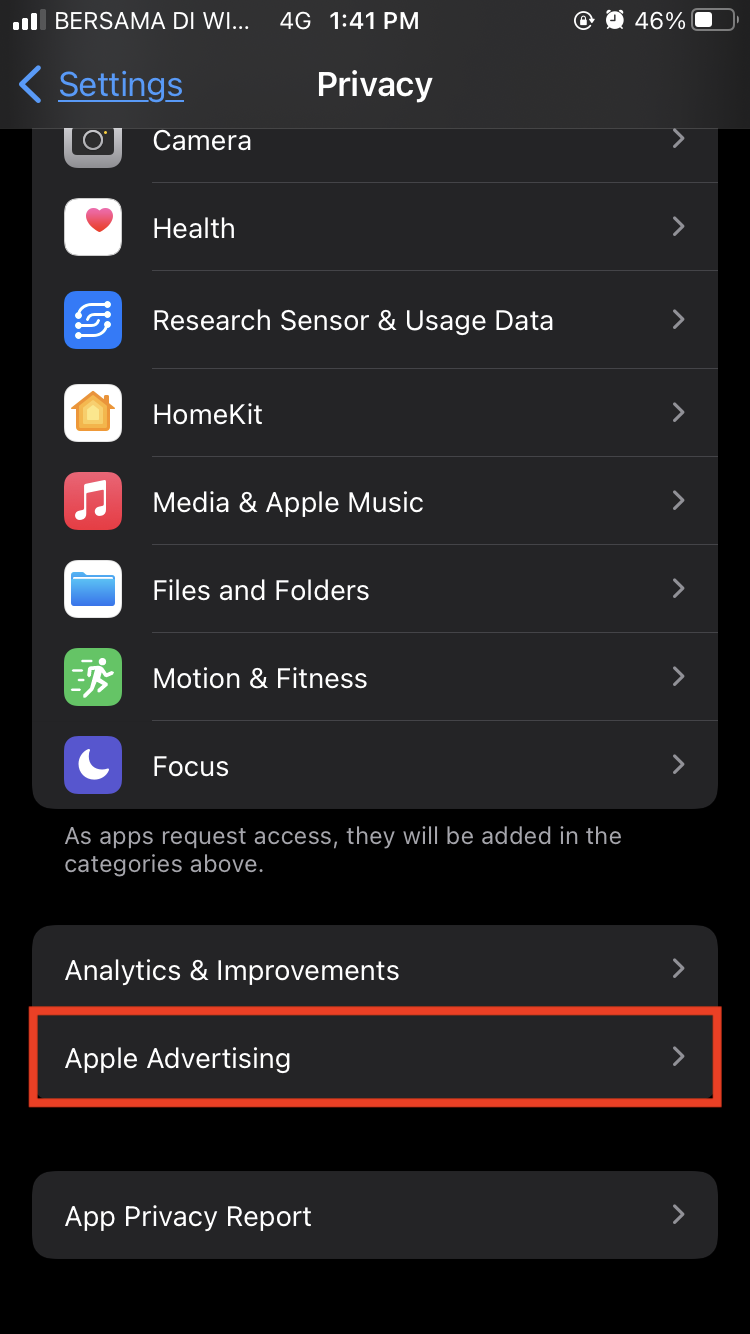 4. Next to Personalized ads, toggle off the button.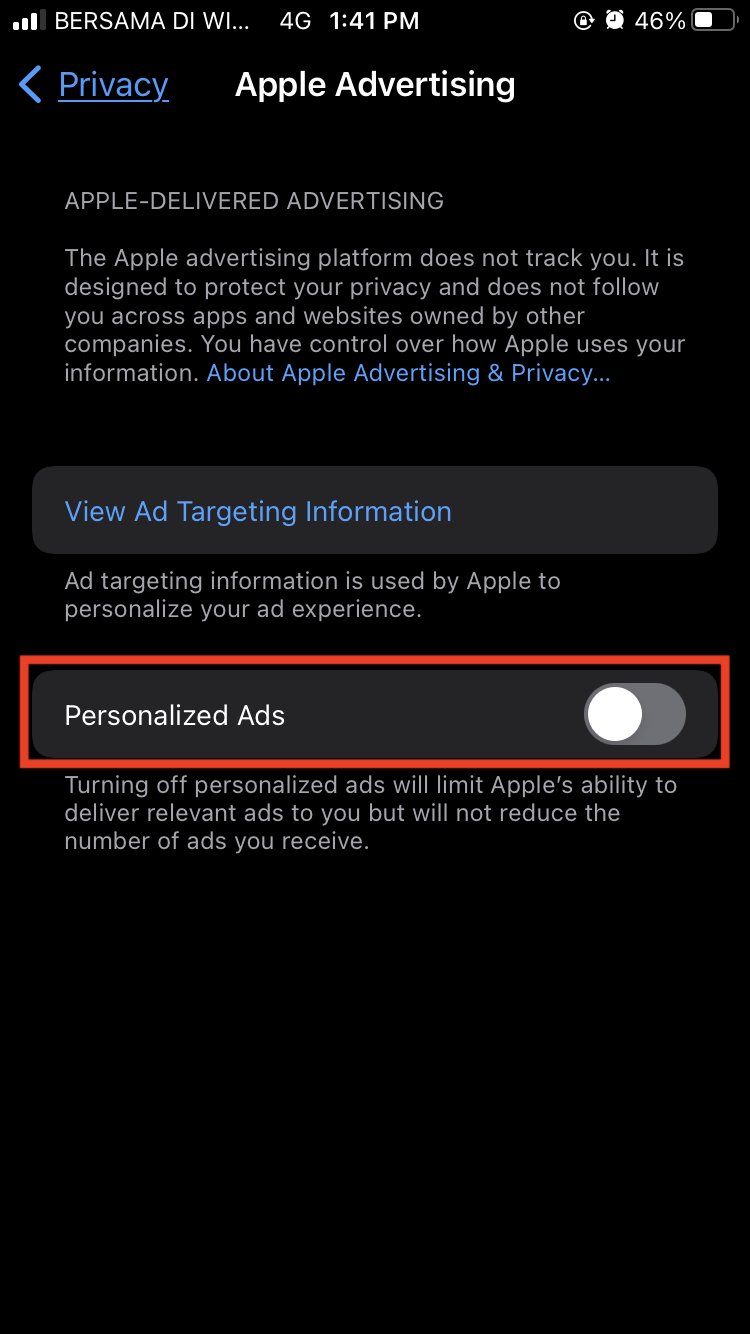 Once you have disabled personalized ads, your iPhone will no longer collect data about your app usage for advertising.
How to block apps tracking on iPhone
In recent times, social media companies like Facebook, Instagram, and TikTok gather the most amount of data on its users. With ads being such a large share of their revenue, it's no secret why they would clamor for your information.
While there are many reasons why you would want to know how to not be tracked on iPhone, some apps may well worth the data they ask for in return to use their services. For example, some apps may need to request for critical information that it needs to fulfill its function.
Thankfully, you can ask specific apps to keep their hands off your data.
On your iPhone, open the Settings app.
Select Privacy.
Choose from the list of iPhone features you want to revoke app access.
Next to the app you would like to revoke access to your data, toggle the switch off.
How to disable iPhone analytics sharing
Aside from third-party apps, you may also want to keep Apple's built-in apps from gathering your data as well. While Apple gathers analytics data to help improve its products and services, it is still best to know how to turn off data tracking on iPhone.
If you aren't interested in helping Apple improve its offers, here's how to disable analytics sharing for iPhone:
Go to Settings.
Tap Privacy.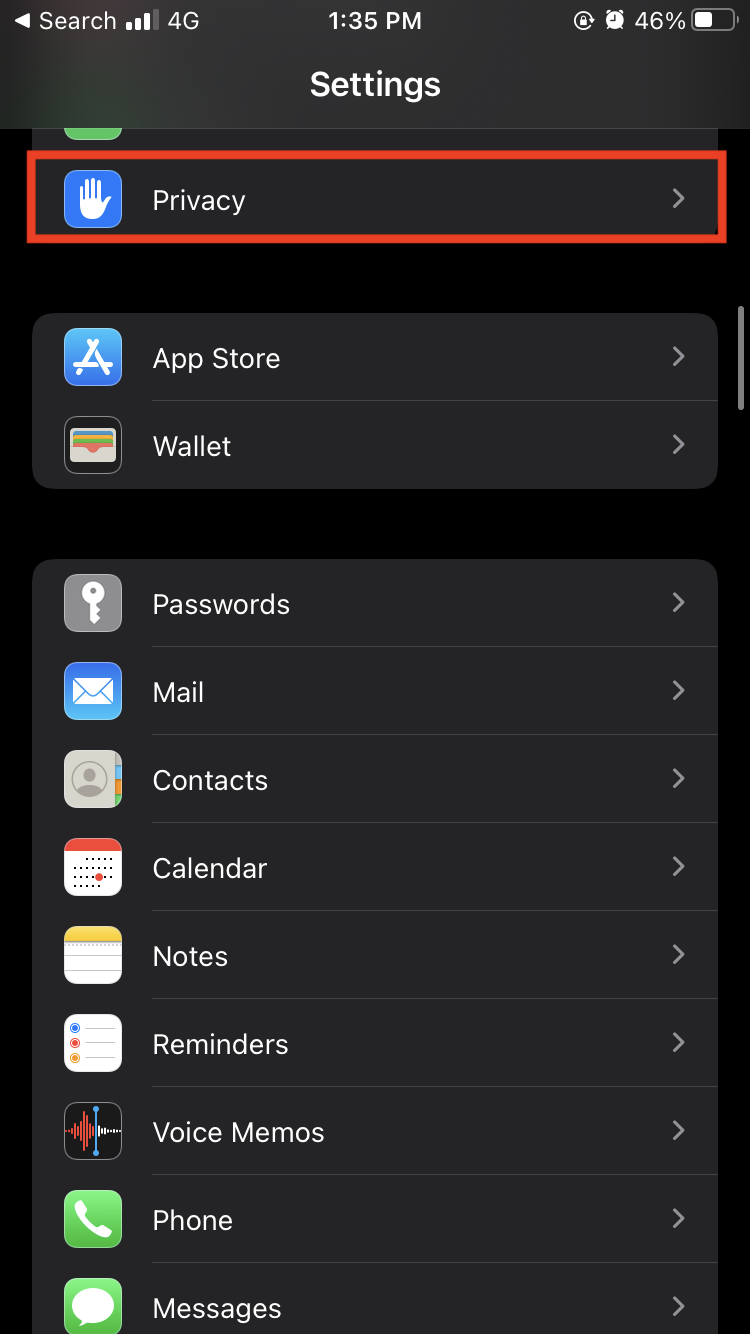 3. Select Analytics & Improvements.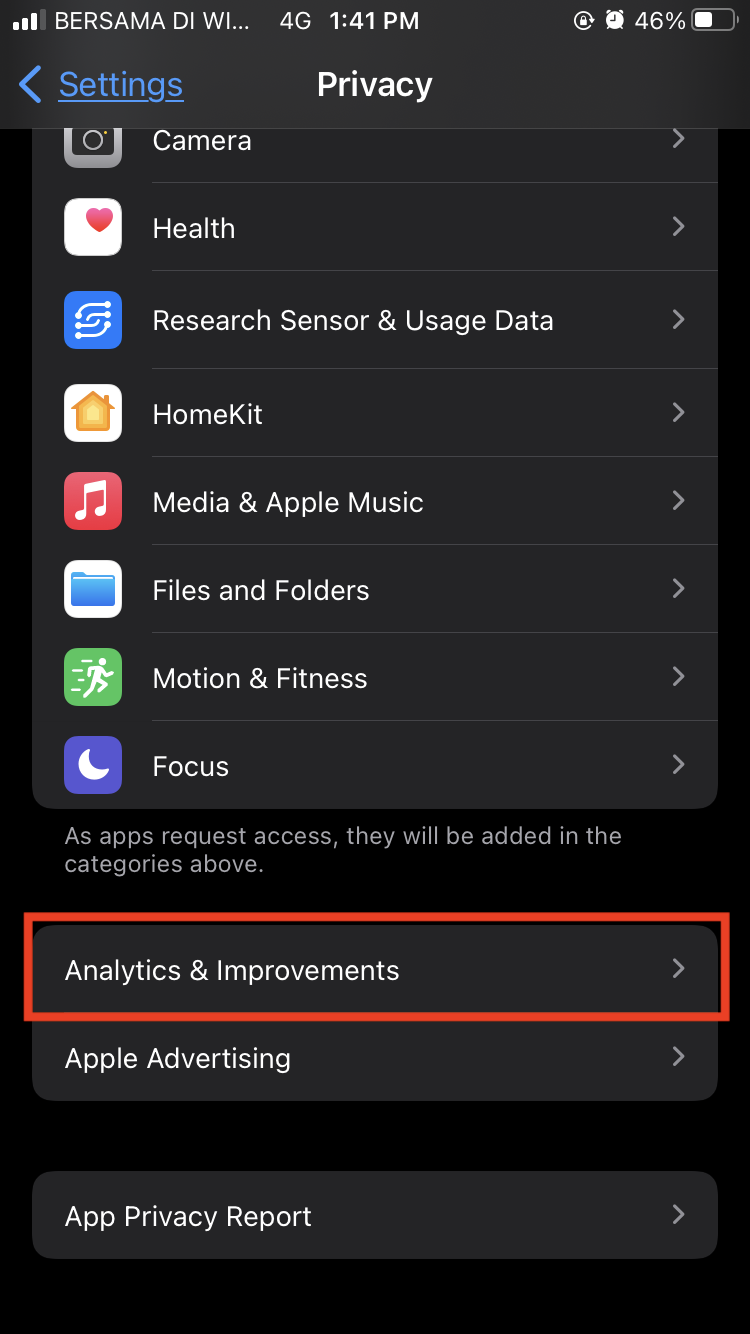 4. Next to Share iPhone Analytics, toggle off the button.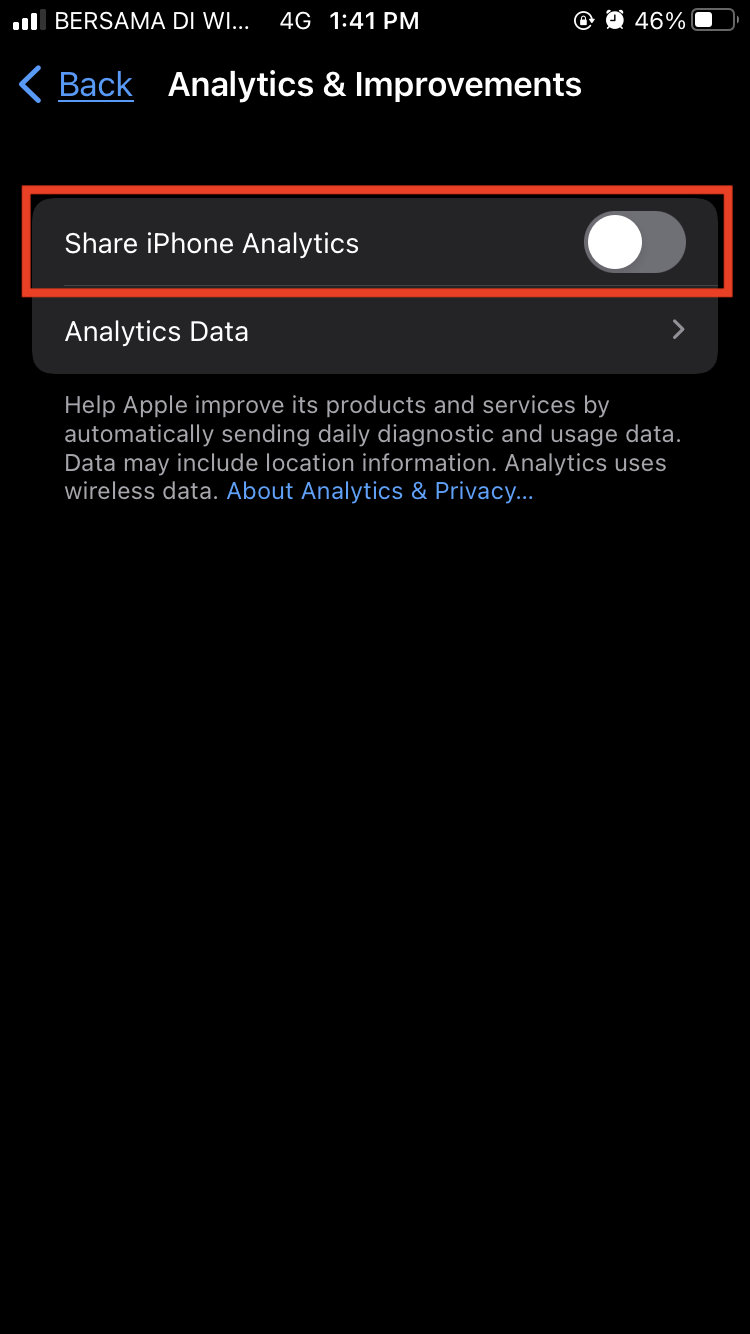 Keep your iPhone safe from trackers
Even if you turn off app tracking, your iPhone can still be tracked in other ways. For example, your iPhone can still be tracked through various other methods, such as its IP address, IMEI number, social media accounts, and so on.
For this reason, keeping yourself safe requires being mindful how to opt out of app tracking for not just iPhones. Aside from changing your settings, there are several other things you can do to make your iPhone impossible to track such as using a VPN, avoid connecting to public Wi-Fi networks, and investing in apps like Clario.
Using Clario's ad blocker, you not only get rid of annoying ads, but also protect yourself from being tracked on your browser as well. With Clario, you can keep yourself safe from prying eyes from every angle.