Instagram Rolls out a New Parental Control Feature, but Should You Use It?
Instagram is known to regularly roll out features to improve the app. In March 2022, it launched its Parental Control feature. Not only that, but a Nudity Control feature is in the works, too.
These features may seem helpful, but they also mean that Meta will receive data they were not previously privy to.
Continue reading to learn more about the type of data they might share with Instagram's parent company, Meta, and what that could mean for your privacy.
Instagram's Supervision Feature
Instagram has launched a Parental Control feature called Supervision as part of Meta's Family Center hub.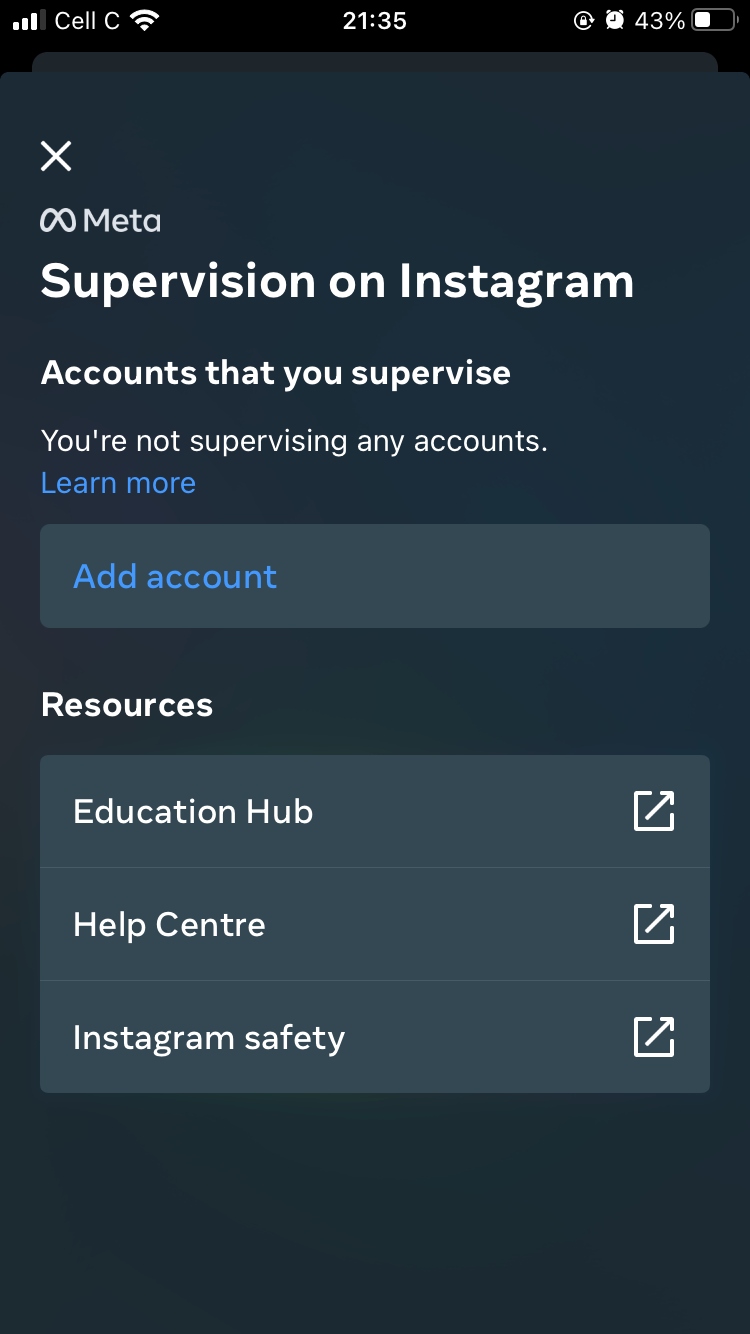 The hub provides parents with the tools and resources they need to help manage the online experiences of their children aged 13 to 17.
Supervision allows parents and guardians to keep a close eye on their teenagers' Instagram activity. Here are some of the things you can do with Instagram's Supervision tool:
See who your teen follows, as well as who follows them
Manage their time spent on Instagram by setting time limits
Get notifications when they've submitted reports for bullying or harassment, and more
The feature is available to Android and iPhone users in the following countries, with plans to expand globally by the end of 2022:
US
UK
Japan
Australia
Ireland
Canada
France
Germany
India
Instagram's Supervision feature is optional, meaning you have to turn it on. Both teens and parents or guardians can initiate it. Teens can initiate it in the mobile app, while parents and guardians can initiate it both in the app and on the desktop. If a parent or guardian initiates parental supervision, teens need to approve it.
As with anything tech-related, it's never a good idea to use features without taking the time to inform yourself thoroughly about them first. In our research, we found that Facebook and Instagram collect the most data among the top companies in the world. However, that's not a surprise, given both companies are owned by the tech giant, Meta.
Not to mention that Meta has already been in hot water for exploiting the data of Facebook users to influence them to vote for Trump in the infamous Cambridge Analytica scandal. Most importantly, Instagram has faced criticism over its inability to adequately protect kids on its platform.
So, although Instagram's Supervision tool may seem like a genuine solution to parents' and child safety advocates' concerns on Meta's part, please take note of the implications of using it on your privacy.
Out of all the tech companies out there, Meta collects the most data from its users. So, if you use Instagram's Supervision feature, be aware that you might be putting your privacy at risk.
In fact, this risk isn't limited to just Instagram or any particular feature on the app. It applies to all of Meta's products or features across its platforms.
Everyone using the internet should be concerned about their privacy and safety, no matter what social media apps or websites they use. To that end, a reliable cybersecurity tool can go a long way in keeping your data protected.
Clario is a comprehensive cybersecurity solution that you can rely on for the following:
Real-time safe browsing
Anti-malware
Anti-phishing protection
24/7 data breach monitoring
It allows you to conceal your identity and protect your data and personal information while browsing the internet.
Here's how to enable Clario's VPN to conceal your true location online:
Download Clario on your iPhone or iPad
Tap the Browsing option, then toggle Browsing protection on
If you get a pop-up message asking if you'd like to add VPN configurations, tap Allow
Clario will choose the best location based on the fastest server at the time. To change it, tap the country and choose the one you prefer from the list. Just try to avoid choosing the country you're in, as the whole point is to stay anonymous while browsing the internet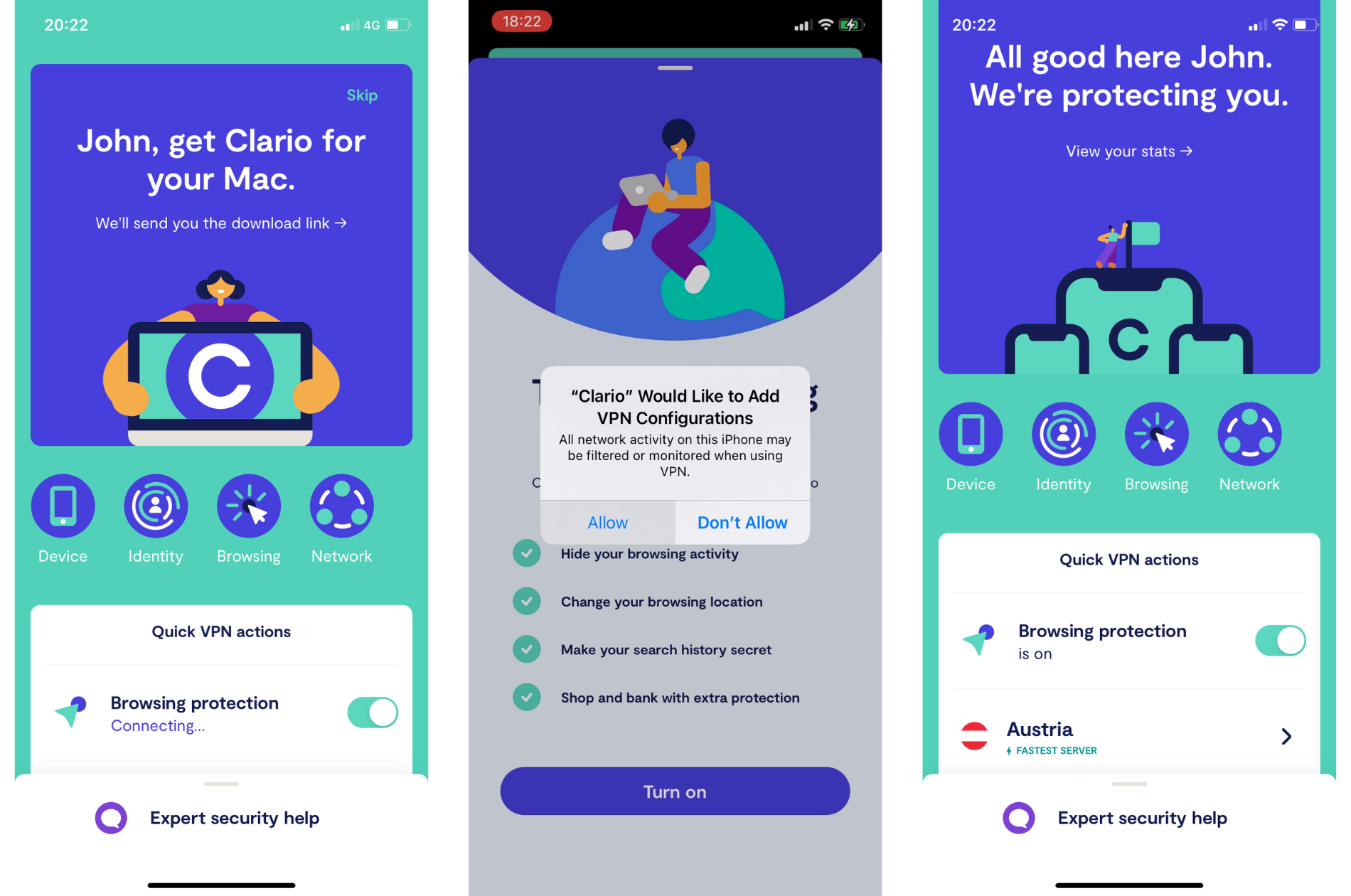 If you want to enjoy a safe browsing experience 24/7, Clario is the cybersecurity solution you need.
Pros and cons of using Instagram's parental controls
As we've all come to learn, there are upsides and downsides to everything. And when it comes to Instagram's Supervision feature, there's a case to be made for either side.
| | |
| --- | --- |
| Pros | Cons |
| Monitor your teen's Instagram activity in real-time | Teens have to be willing to allow their parents to supervise their activity on Instagram. Neither Instagram nor their parents can force them to use the feature. This means that teens continue to manage their own accounts when they use the feature. |
| Intervene to keep your child safe as needed | Without their teens' consent, parents cannot effectively monitor accounts, especially as they can be set to private. |
| Remove suspicious followers from your teen's profile | Given that the power remains in the teens' hands, parents and guardians can only stay in the loop, supervise, and intervene to the extent that the teens allow them to. This could make Instagram's Supervision feature less effective in protecting teens and in supervising younger teens, who can be easy targets for bad actors. |
| Help protect your teen from harassment and cyberbullying | |
| Manage your teen's screen time | |
| Help your teen feel safe on Instagram | |
Instagram's Nudity Protection Feature
At the time of writing this article, Instagram is in the early stages of developing a Nudity Protection feature that protects you from receiving unsolicited nude photos in your Direct Messages (DMs) on Instagram.
While it isn't yet released, a developer shared a snippet of the feature on Twitter. From the looks of it, you'll have to turn the feature on to use it, but exactly what data does Instagram gain access to if you do?
According to Business Insider India, Meta said it will not be able to view or share messages containing nudity with third parties if you enable Nudity Protection.
Meta spokesperson Liz Fernandez told The Verge that the company is working closely with experts to ensure these new features give people control over the messages they receive without compromizing on their privacy.
But as we've come to learn, we can't take Meta's word for it.
Initially, Instagram didn't read your DMs. In 2019, Instagram Head Adam Mosseri assured users this was the case. He stated that Instagram doesn't look at or read your messages, or listen in on your conversations via your microphone—adding that doing so would lead to a host of problems. However, he acknowledged that people wouldn't believe him.
However, in 2021, Instagram rolled out its Hidden Words feature, which:
Uses certain keywords to detect and automatically filter out abusive DM requests
Sends those DM requests to a hidden folder where you don't have to see or engage with them
Much like Nudity Protection, Hidden Words is an optional feature, so you have a choice to enable it. In order for a feature like this to work, Instagram probably might have to read your messages proactively on some level so that it can act fast.
That makes you wonder just how private your DMs are if the app can detect certain words and images in them, even if you opted into these features. Think about it: how will Instagram be able to effectively detect nudity in your DMs unless it reads your messages?
If a social media or tech company promises you that your data is safe with them and that your privacy is not at risk, take it with a pinch of salt. Do your research and think very carefully about enabling any features.
So, what are the pros and cons of using Instagram's Nudity Protection feature?
| | |
| --- | --- |
| Pros | Cons |
| Protects you from sexual harassment | Might not be 100% effective at detecting nude content at launch |
| Prevents you from being exposed to nude content, not just accounts (people can't send you nude content from different accounts or accounts you haven't blocked) | Accounts can still sexually harass you in other ways, for example, via text, as it only detects nudity in messages received |
| | People can still harass you in replies to your Instagram posts |
Cyber flashing
All of this work on Meta's part is to combat cyber flashing, which is the act of sending someone unsolicited sexual messages to strangers online. It's similar to flashing someone in person or indecent exposure. Although anyone can be a victim of cyber flashing, it's often done to women.
If you're worried about being cyber flashed on Instagram, don't be so quick to use the Nudity Protection feature. There are ways to avoid most cyber flashing attempts without it, like following some basic rules:
Set your Instagram profile to private, so you can manage who messages you
Don't accept message requests from strangers
Don't accept follow requests from strangers
Don't engage with sexual content or profiles that post that kind of content on Instagram, as you might attract the wrong kind of attention
Limit post comments to your followers
But those are general rules to follow every day.
Instagram parental control alternatives
More importantly, consider using built-in features for Android and iOS that are specifically designed with parental control solutions in mind to help keep your children safe without compromising their privacy.
This solution isn't necessarily an alternative to Instagram's Nudity Protection Feature. However, it can help in combating cyber flashing.
Do the pros outweigh the cons?
We understand that you want to protect yourself and your teens on Instagram. And there are some advantages to taking advantage of every feature available on Instagram to do so.
However, when you think about it carefully and honestly, this can be counterproductive. Keeping your teens safe on Instagram shouldn't come at the cost of your or their privacy. When it comes down to it, your privacy comes first—especially since there are alternate options to stay safe on the social media app.