How to Stay Safe and Avoid Frauds Using Apple Pay
Updated: Sep 14, 2021
13 min read
Is Apple Pay a safe and secure alternative to carrying around your wallet?
The COVID-19 pandemic has made many people ditch cash in favor of contactless payments.
The trend of going cashless is not new, but it received a big boost due to social distancing and the need to avoid dirty bills and coins while shopping offline.
At the height of the coronavirus crisis, most offline retail stores had to close down at least temporarily or limit the number of people who could visit. As a result, more people are choosing to purchase goods through online shopping without going to brick-and-mortar stores. But is there a safe and secure way to make online payments without being targeted by scammers?
Apple Pay is a secure method for Apple device owners to pay for their internet purchases and bills. However, any increased online activity tends to attract fraudsters. In the face of such threats, is Apple Pay really that safe? Let's find out.
How does Apple Pay work
If you're an Apple enthusiast, you probably already know what Apple Pay is. For all the Apple newbies and people migrating to iOS devices from Android or Blackberry, Apple Pay is a free service — a mobile wallet that allows Apple users to make offline and online payments without sharing their credit card information.
Apple Pay is somewhat similar to Google Pay, so using it may feel familiar, but it is designed to work exclusively within the Apple ecosystem. In addition, this service is one of the safest ways to pay for something because Apple uses end-to-end encryption for securing your data.
If you keep your device protected with Touch ID and/or Face ID and don't share your passcode with anyone — not even the CIA or FBI can access the contents of your device or iCloud. Of course, this only holds as long as your Apple device is not jailbroken or infected with viruses.
Pro tip: Even though Apple Pay provides some security measures, it's worth considering an additional level of protection when it comes to keeping your financial info safe. Apart from features like real-time antivirus, and ad blocker with anti-tracker, Clario has an unlimited VPN that will hide your transactions and credit card details. To try it out: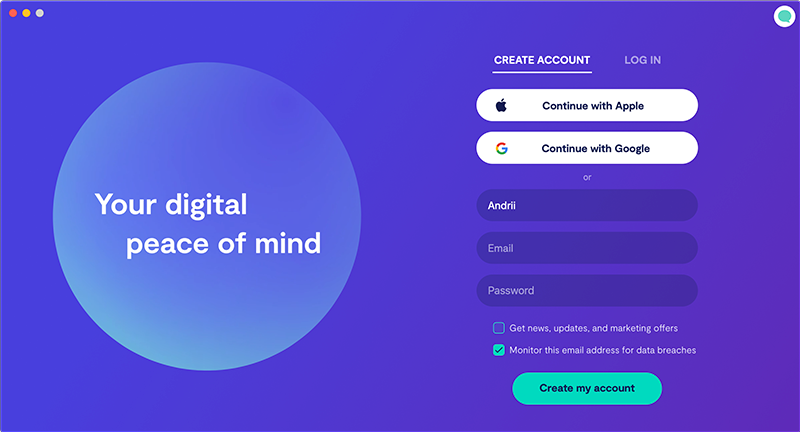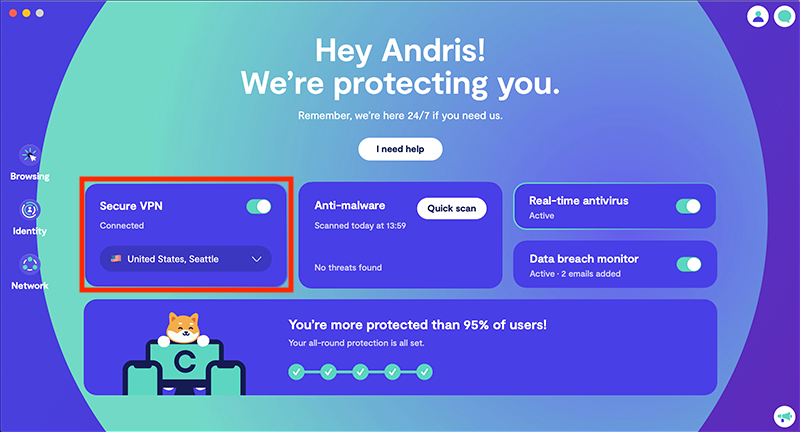 How to enable Apple Pay
You can enable Apple Pay on one of your Apple devices, then use it via iPhone or Apple Watch via NFC or in Safari browser online. Please check this official list of Apple Pay compatible devices first to find out if your device is supported.
How to enable Apple wallet on iPhone or iPad:

1. Got go Settings and open Wallet & Apple Pay
2. Click Add Card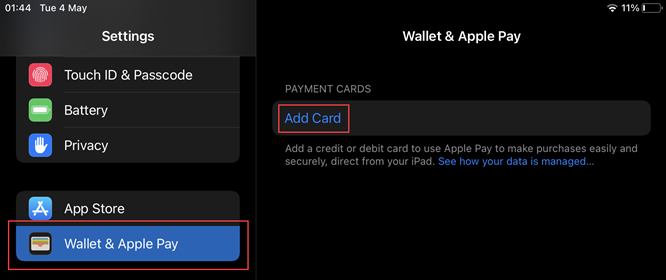 3. Enter your name and card details
4. Follow the on-screen instructions to verify your card
5. Enter the verification code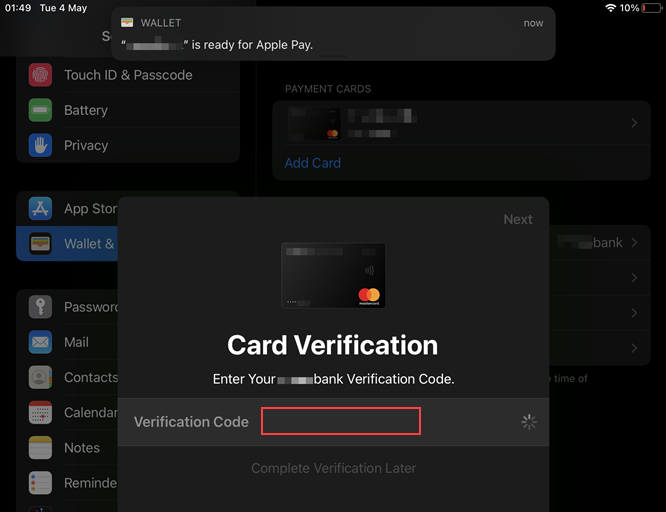 6. Your card is activated (and can be removed at any time)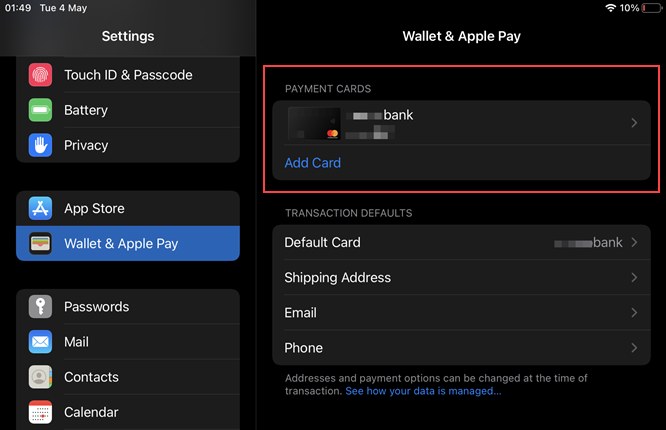 How to use Apple Pay
With Apple Pay, you can make payments:
Offline — in most major stores, cafes, and anywhere where credit cards or Apple Pay payments are explicitly accepted. Look for these signs: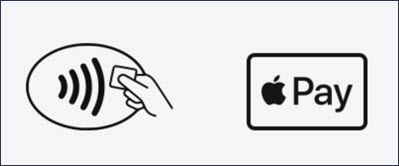 Online — as long as the service is enabled as one of the checkout options.
To other Apple Pay users — you can send and receive funds to and from other people if you enable Apple Cash.
How to use Apple Pay offline with iPhone or Apple Watch:
For iPhones — unlock the mobile wallet's app with Touch ID or Face ID
Double-click the side button to select your default credit card
Bring your Apple device close to the payment terminal
Wait till you see a checkmark and Done on the display
Your iPad or MacBook don't have NFC chips in them. This means you are unable to pay with these devices by holding them next to a payment terminal. However, you can still make Apple Pay payments via using the online payment option.
How to use Apple Pay to make payments via iPad or MacBook:
Use Safari browser to do your online shopping
Make sure that Apple Pay is available as one of the payment methods at checkout
Select Apple Pay as your payment option
Follow the on-screen instructions
Pay with a single tap (Touch ID verification might be required on newer iPads)
What makes Apple Pay secure
Parting with your money via Apple Pay isn't so hard if you follow the instructions above. It might be a little scary to trust your funds to technology. But your personal details and bank info are pretty secure with Apple Pay.
One of the main advantages of Apple Pay is that Apple's mobile wallet offers credit card protection methods unavailable through most other payment services (unless your device is jailbroken or infected by malware). So why should you trust Apple Pay?
Complex authentication process
Even if someone steals your iPhone, they won't be able to purchase anything without going through the passcode or Touch ID/Face ID. Thanks to the encryption used by Apple, not even the secret services or relatives of a deceased owner can unlock the device without the passcode and/or iCloud password.
Tokenization
Apple Pay doesn't share your credit card number, expiration date, or CVV code with merchants to process payments. Instead, it creates a one-time passcode.
If a fraudster happens to intercept this code, they won't be able to access your funds. Apple Pay also doesn't store your credit card information on your device or in its cloud service.
Find My iPhone feature
Is Apple Pay more secure than a physical credit card? Yes, because your card can be stolen alongside your wallet, while Apple Pay is not a physical object, so it cannot be taken from you. Is Apple Pay safer than PayPal? Also yes, thanks to its tight security and encryption of the devices you use it with.
Apple Pay is even safe if you lost your phone or it got stolen as you can suspend your Apple Pay app through the Find My iPhone feature.
Potential Apple Pay fraud scenarios and how to avoid them
There are a few factors that make Apple Pay one of the most secure payment methods available:
Sophisticated authentication layers
Tokenization (replacing meaningful data with random character tokens to hide information from hackers)
Innovative data storage practices
Nevertheless, hackers and other fraudsters make a living finding and then exploiting loopholes in various digital devices and services to steal your funds. Here are some of the Apple Pay fraud scenarios that can lead to you losing your hard-earned funds.
Unsecured Wi-Fi
Public Wi-Fi networks are surely a convenient way to enjoy free browsing (especially when you're abroad and don't want to pay for data roaming). Still, they are often unsecured or use unsafe passwords like "12345678" or "adminadmin".
If you happen to add your card information to Apple Pay while using an unsecured Wi-Fi network, a hacker can easily intercept it.
How to stay secure when using public Wi-Fi:
Avoid changing anything in your Apple Pay profile when you're away from home
If you need to make urgent changes, consider using a Virtual Private Network (VPN)
Keep your usage of public networks to a minimum
Phishing
You may receive fake emails with statements claiming you've made a payment or are about to receive some funds as a grant, casino, or lottery win. Worried, you will click the link that should send you to the Apple Pay website for a refund or prize money.
As a result, you will land on a dummy website where you're asked to confirm your payment information and basically hand your credentials to hackers.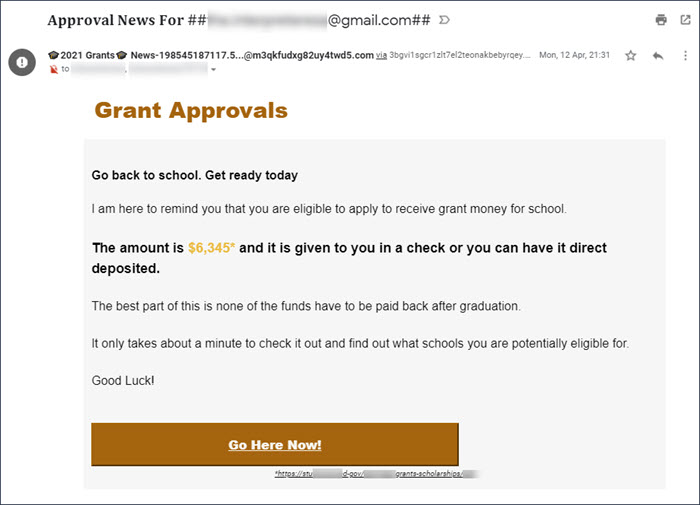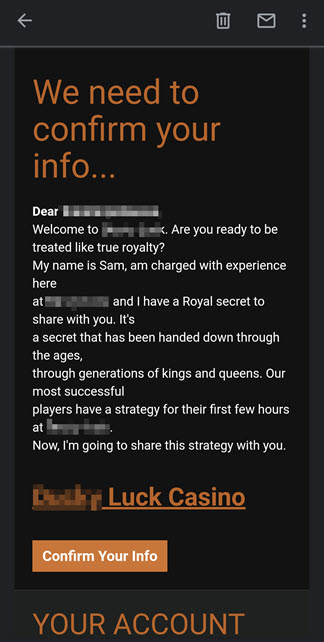 How to protect yourself from phishing? Use common sense. Watch out for "fishy" emails (pun intended) and ignore the ones that:
Have unprofessional design or suspicious attachments
Contain sloppy copy, poor grammar, and spelling mistakes
Have strange-looking links and shady website addresses in them (don't click such links — only hover your mouse over them to see the URLs)
Ask you to confirm personal details via email, phone, or text
How to Avoid an Apple Pay Scam
The way you can get scammed with Apple Pay is the same as you could get scammed while using any other payment system. Scammers make you transfer your money via Apple Pay to appear as if it was your own choice.
A cybercriminal will use social engineering to pretend to be your friend or a family member asking for money. They can approach you on social networks and in messengers. Often they would either ask you to pay for something via a dummy online store, send money to a fake charity, or transfer the money to them directly (for example, using Apple Cash).
How to avoid Apple Pay scams:
Never transfer money to unknown websites
Always double-check payments before completion
Ask people for more details (something personal only the person they pretend to be can know)
Block strangers requesting money
What to do if you were scammed via Apple Pay?
Find the transaction to the scammers in the Wallet & Apple Pay app
Tap the transaction entry to cancel it
Contact your bank's technical support with the scam's details
Request your bank cancel the payment
If you want to dispute the Apple Pay payment through Apple Support:
Tap the transaction and select Report an Issue
Tap Charge Dispute
Select the Reason for Dispute
Choose the type of issue that you want to report.
Start a chat with an Apple specialist
Summary
Apple Pay is a highly secure payment method for in-store, in-app, and online shopping. But even its sophisticated data security approaches won't work if you don't apply common sense and remember the best practices around online safety.
Much of Apple Pay's security depends on your own actions. So instead of wondering how secure Apple Pay is, focus on using it with caution, consciousness, and care.
Pro Tip: To stay safe no matter where you, use Clario's VPN and advanced security features. Protect your internet activity on unsecured Wi-Fi networks, including your online transactions. Start your free trial now.