How to Stop Personalized Google Ads
If you use Google, chances are you're pretty fed up with seeing intrusive ads based on what you've bought, searched, or browsed once.
Personalized advertising is by no means polite or ethical. Created with the noble intention of helping you find what you are looking for, all those autoplay videos and huge banner ads, in fact, ruin your online experience. No wonder you find yourself googling "how to stop Google ads". Luckily, there are some simple tricks you can use to control this seemingly unstoppable stream of unwanted suggestions and recommendations.
Are you annoyed with Google's personalized ads and not in the mood to read articles and guides? Well, you can get rid of any type of ads, trackers, and malicious websites immediately. Just start your free trial of Clario with our browser extension. For more tips and tricks on how to steer clear of ads on Chrome, take a look below.
Reading this article, you'll find out:
How to control personalized Google ads
Chrome's personalized ads are based on the information you hand over directly to Google (when you sign up, for example), your current location, and recent online activity, such as what you search for online, apps you download, or websites you visit.
Using this information, Google tries to predict what you really need to provide an improved online experience. Sometimes, it works. But in most cases, these ads are distracting at best and annoying at worst. If you've ever been bombarded with offerings to buy an item that you've already bought, you know what we mean.
How to control ads you see
Unfortunately (or luckily?), Google can't read your thoughts to know for sure what you expect from your browsing session. Instead, the Google algorithm relies on your online activity and personal interests.
Here's what Google suggests you do to make your personalized ads correspond better to what you really want:

1. Open Chrome and click on Google Account (the circle with your avatar in the upper right corner).
2. On the left navigation panel, click on Data & personalization.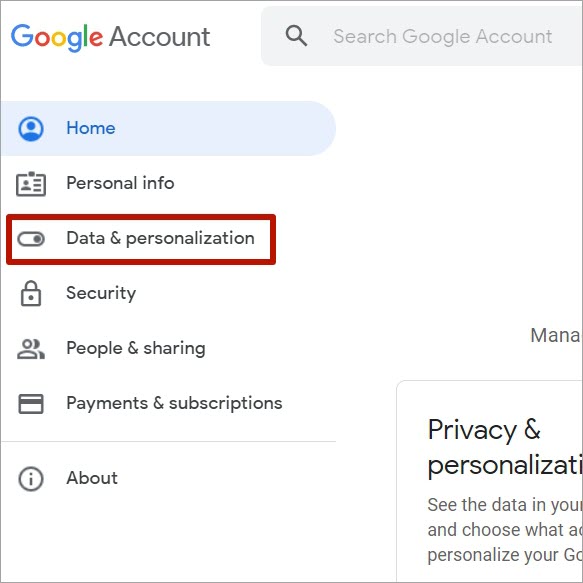 3. Scroll down until you see Ad personalization, then click on Go to ad settings.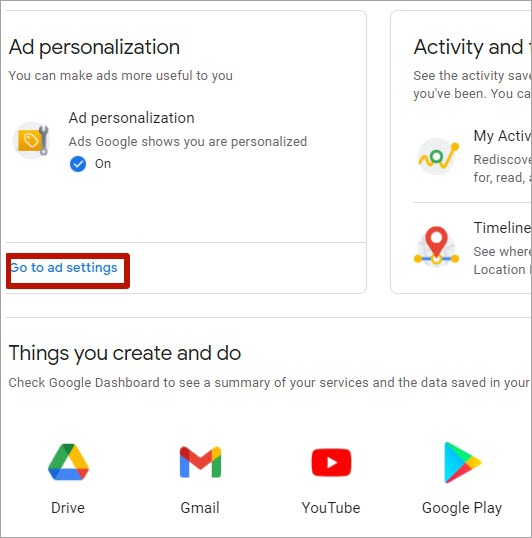 4. Turn on the ad personalization toggle if it's off.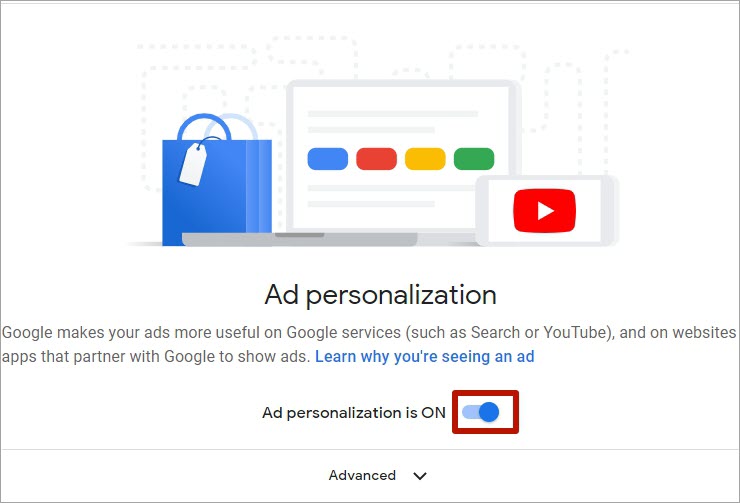 5. Scroll down a bit, and you'll see How your ads are personalized with a list of your interests (according to Google).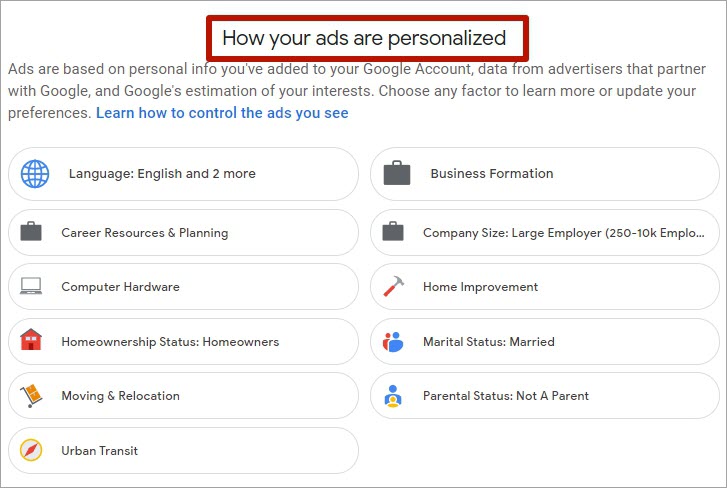 6. To turn off an interest, select it and click Turn off.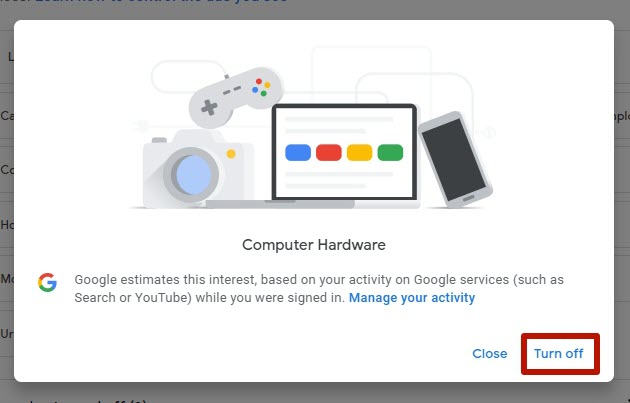 7. To return an interest that you've turned off, select What you've turned off, choose an interest,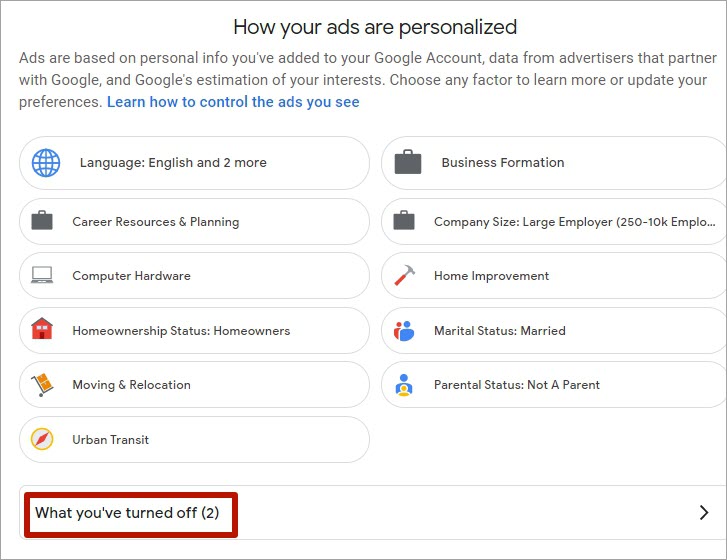 and select Turn back on.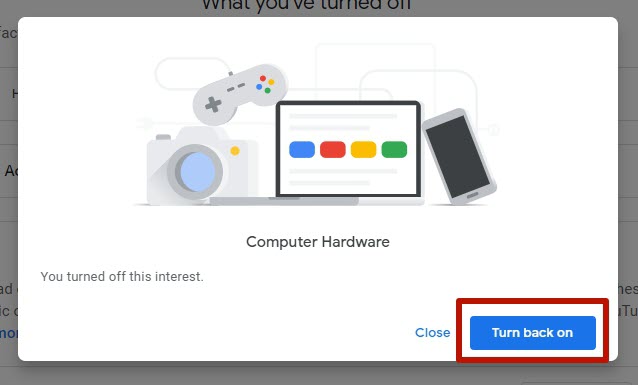 If you want Google to show you ads based on these settings on all your devices, make sure you're signed in to this Google account on all of them.
How to block Google ads tailored to your interests
If you are okay with digital advertising, but Google's attempts to guess your wishes annoy you, simply turn off Google ad personalization. Here's how:

1. Open Chrome and click on Google Account (the circle with your avatar in the upper right corner).
2. Click on Data & personalization on the left navigation panel.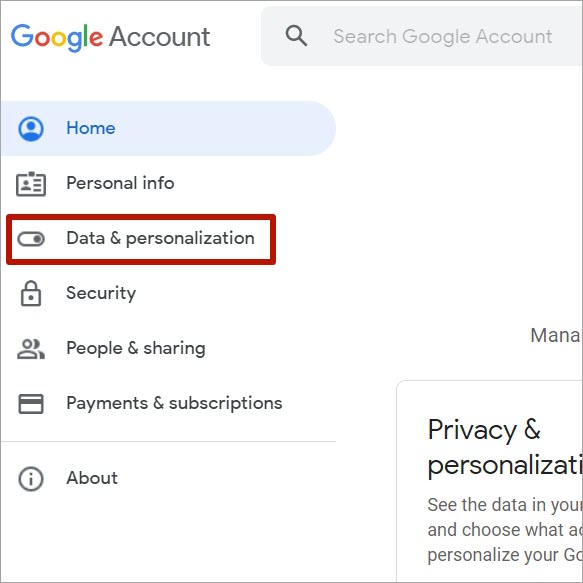 3. Scroll down until you see Ad personalization and click on Go to ad settings.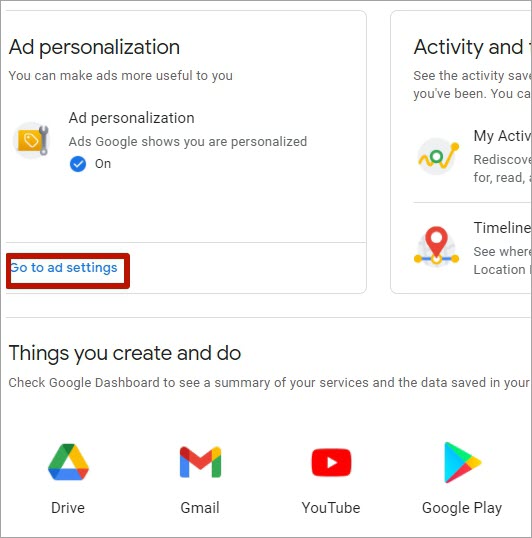 4. Turn off the ad personalization toggle if it's on.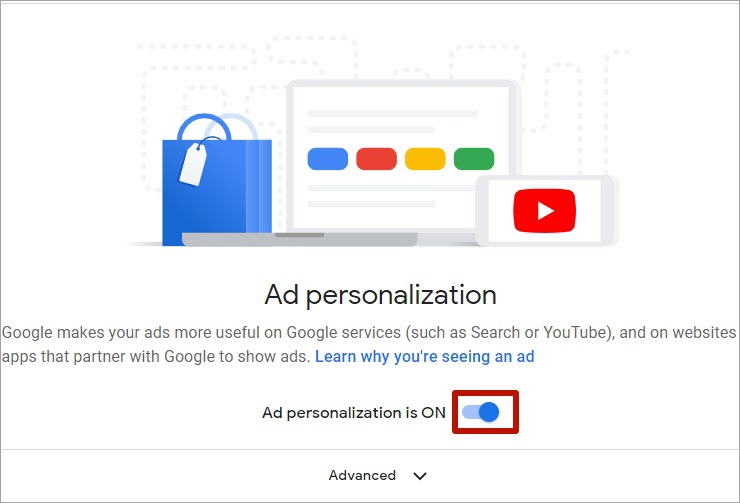 5. Google will tell you that after you turn off personalization, you will still see ads, but they won't be based on your information anymore. If it's OK with you, click Turn off.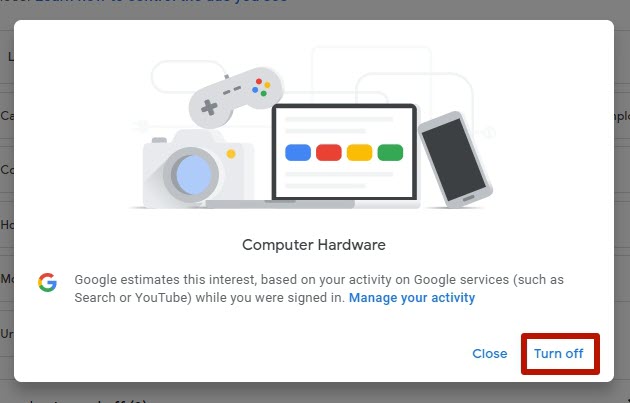 How to stop Google ads of any type
While you can stop pop-up ads with a few clicks in your Google account, the same can't be said for personalized Google ads.
Yes, you can decide which ads you'd like to see and those you want to avoid. But you can't switch them off entirely. So, you've got two options: accept Google's efforts to help you (and at the same time, sell you something) or consider third-party software.
If you want to block Google ads on your laptop or desktop computer, try Clario's web extension for Chrome — it is free, and, apart from blocking ads, it's got some more useful features:
Anti-tracking: Clario web extension stops Google and other sites from tracking your activities
Web security: It checks if the website you're on is safe. It also checks all the links and search results for safety
Anti-malware: The extension prevents you from opening a malicious site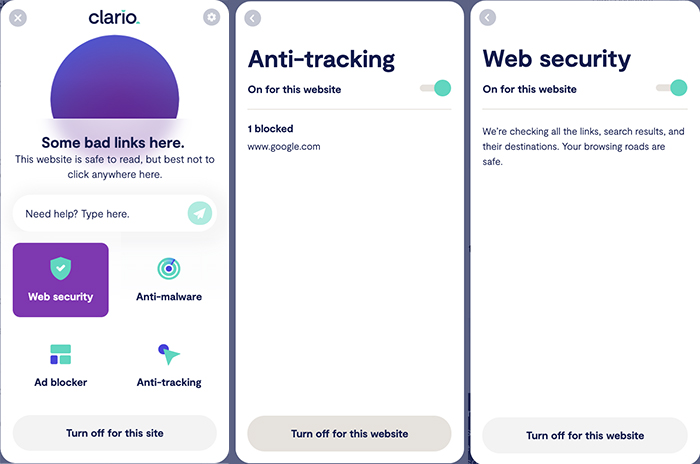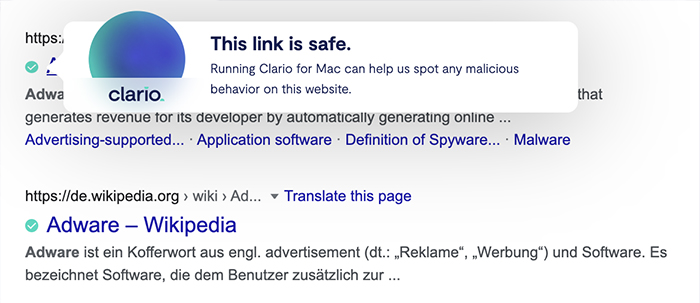 You can also unlock additional features like:
Malware protection that will check the scripts running on sites
Real-time live support that will answer all your questions and help you get the best out of your safe browsing experience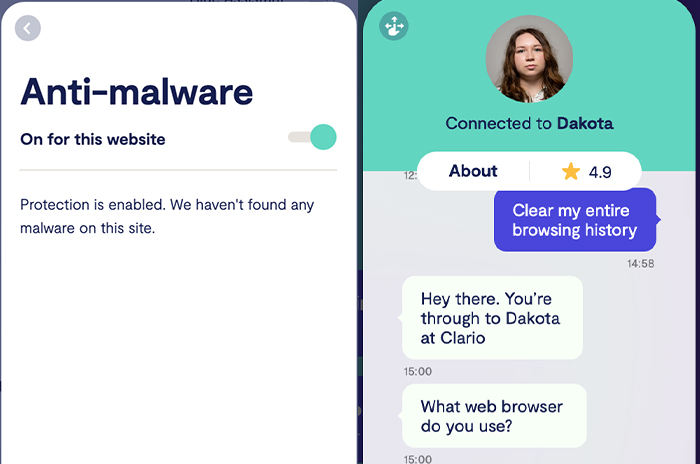 To get those features, install the Clario app. Try it out with a free 7-day trial (you won't even need to add your credit card details to test it).
* * *
Personalized Google ads can be a true nuisance, especially if they constantly offer things you don't need. And while it's quite easy to make them better-suited to what you really want, it seems impossible to turn them off once and for all. Luckily, with an ad blocker like Clario, it will only take you a couple of clicks to stop these pop-ups, banners, and autoplay ads that can sometimes scare the hell out of you.