How to report an Apple ID scam?
If you've received an email and asked yourself, if the sender is legit? Then you are already on the right track to being an Apple ID phishing expert…but what is the next step? You should report the scam to Apple, so that their team can grow more knowledgeable about the types of threats that exist on their platform, which will lead to the implementation of better defense systems into their latest updates to help keep you safe.
To report Apple phishing scams, simply forward the email or send a screenshot of the scam to Apple at reportphishing@apple.com. Once you have forwarded the email to Apple, you can mark the email as junk so any future emails from this sender are blocked from your inbox. If your phone number was called as part of the scam, you can go ahead and block that number so they aren't able to try and call you again.
Red flags for phishing scams
Your iPhone has become an essential part of your everyday life, which is why scammers are so determined to try and steal your Apple ID. If you want to stay safe online here are some red flags to look out for:
Emails impersonating real companies
Suspicious phone calls or text messages
Unexpected Calendar invitations
Web browser pop-ups
Prompts to download software
As time passes, scams become more sophisticated as the criminals behind them grow increasingly more innovative. Once the general population becomes aware of a phishing trick, then the con artist will need to adapt their methods — much like a virus mutates in real life once it loses effectiveness. It's important to find these Apple scam emails and report them, to keep everyone safe in future.
Rules you should follow to protect yourself from phishing scams
It may seem daunting to know that these con artists are constantly improving the believability of their scams, but we have some simple rules that you can follow to weed out the real from the reels and protect yourself from phishing scams:
Always check the sender's details are official company registered details
URL shorteners are used to disguise dodgy links and official companies will never use them
Be on the lookout for bad grammar and typos
Don't trust external attachments without verifying their legitimacy first
Be wary of excessive urgency in messages
Official employees will never ask you to verify your identity with account passwords or bank details
Double check your messages that don't call you by name
Report fraud to Apple
What do I do if I become a victim of a phishing scam?
It's imperative to remove any software installed by these scammers from your device and to change your passwords to resecure your account. Using specific digital security software, you can identify exactly what data has been compromised and get a detailed report on how to regain control.
Use the guide above to prevent yourself from falling victim to a scammer to begin with and improve your fraud detection skills when browsing online.
The best defense is a good offense. Defend yourself against pesky online scams with Clario's data breach monitor. It will notify you when your personal data has been leaked.
To check if your online privacy hasn't been compromised, follow the instructions:
Step 1. Download Clario app
Step 2. Turn on the Data breach monitor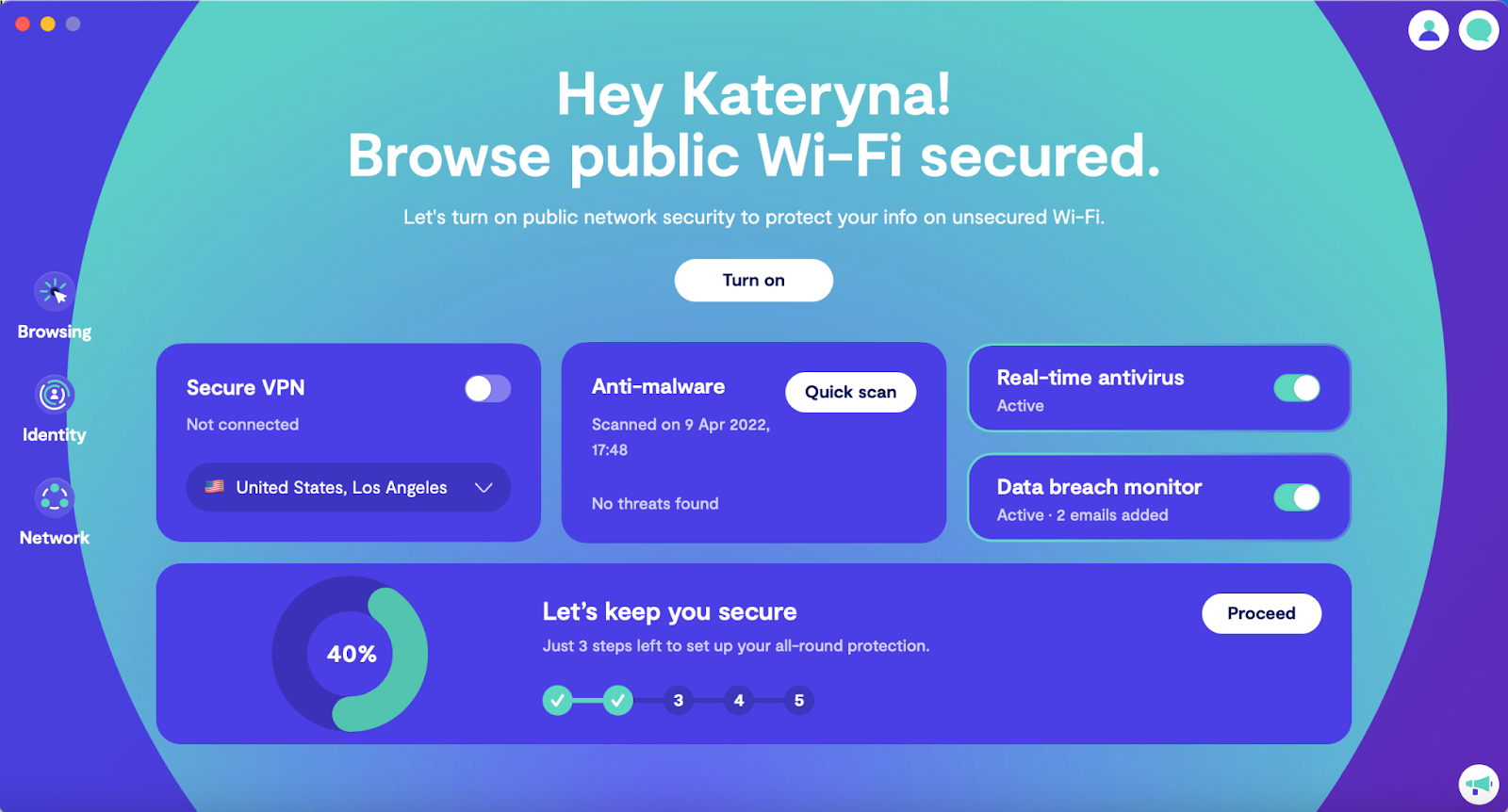 Step 3. Choose the email address to be monitored by Clario
If you've fallen to be victim to a data breach, Clario will alert you to leaks of your credit card info, passwords, phone number, and SSN. Follow the instructions on restoring your digital security and avoiding ID theft and make sure you report the scammer to Apple.
Report phishing scams and other suspicious messages, emails, and calls
Once you have successfully identified a phishing scam, it's very important that you proceed to report phishing to Apple. The more scams that are successfully reported to Apple allows their team to increase their defense systems and improve their counter strategies to keep your device safer in the future.
How to report a phishing email
If you are wondering "where do I send Apple phishing emails?" Forward the suspected email to reportphishing@apple.com and add the email to your junk folder, so any future emails from the same sender are not delivered to your inbox.
How to report a suspicious phone call or voicemail
Report the scam phone call to the Federal Trade Commission (for U.S. residents) at reportfraud.ftc.gov or to your local law enforcement agency.
How to report suspicious Calendar events
Report the invitation as Junk, so any future invites from this sender are not delivered to you. If you discover a suspicious event that you can't remove from your iPhone calendar, it is most definetely spam. Here's a comprehensive instruction on how to deal with spam calendar events.
How to report annoying pop-up in your browser
Close your web browser immediately and do not press the pop-up. Downloading anti-malware software such as Clario will protect you from these threatening pop-ups.
How to report a request to download a software
Only trust software directly from the official iPhone App Store. Any external software downloaded onto your iPhone may come with harmful malware designed to grant access to your details.