How to Tell if Your Laptop Camera Has Been Hacked
From your browsing preferences to online shopping history, your laptop knows everything about you. The little privacy you do have left might be taken away by webcam hacking.
Webcams have been hacked for over 30 years and it seems like this cybercrime is here to stay.
In 2020, a cybersecurity researcher stumbled upon a macOS vulnerability allowing scammers to hack a victim's webcam if they clicked on a single malicious link. The vulnerability has since been eliminated, but there's no guarantee cybercriminals haven't discovered equally threatening new ones.
Read on to learn how to tell if your laptop camera is hacked and how to protect your privacy.
Pro tip: To protect a webcam from hacking, boost your Mac's security using Clario. The app delivers real-time protection from viruses and malware and features 24/7 data breach monitoring. Here's how to improve your laptop camera security with Clario:

Install

Clario

Create an account

Enable real-time protection.
How to know if your Mac webcam is hacked?
There are several ways to tell if your laptop camera is hacked. First, you should check if your webcam indicator lights up randomly. Second, inspect your Mac for videos and pictures you don't remember taking. Finally, observe sudden spikes in network traffic. Read more on these and other signs of webcam traffic below.
The webcam indicator light randomly turns on
If your Mac's webcam indicator light is on, the webcam is also on. Therefore, you should be on high alert as soon as your camera lights up or flickers on its own. Sure, it can be a software or hardware malfunction, but it is more likely to be your laptop camera being hacked.
Can a MacBook camera be on without light? Apple assures its customers that the FaceTime HD camera cannot be used without enabling the indicator light. However, cybercriminals are constantly finding software vulnerabilities and overcoming security safeguards, making it essential for users to watch out for other signs of webcam hacking.


Suspicious videos and pictures in the webcam folder
If you come across videos you haven't recorded or pictures you haven't taken, chances are your webcam is hacked. The likeliest location of the suspicious media files is the Photo Booth Library. Here's how to check it:

1. In the Finder menu, select Go and click Go to Folder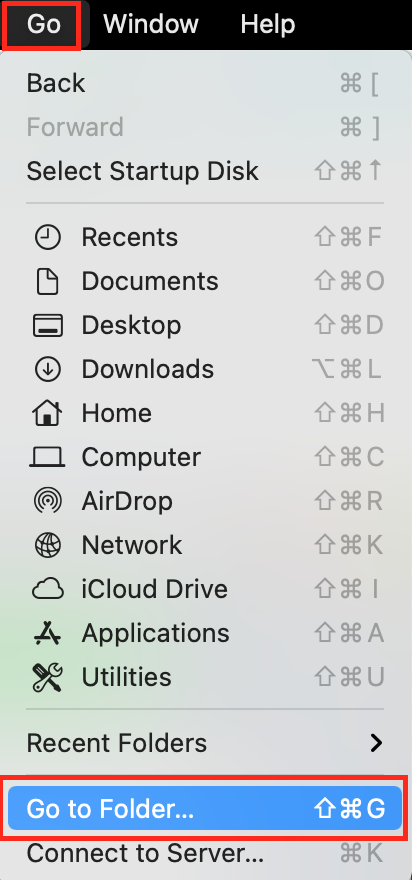 2. Enter the following path and click Go: ~/Pictures/Photo Booth Library/Pictures

3. Click the Photos Library folder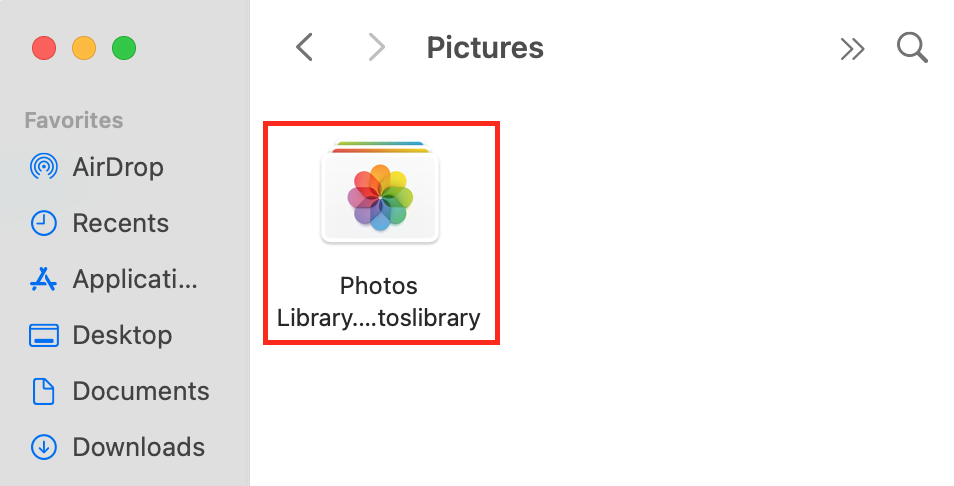 4. Click the Photos Library folder and look for any suspicious videos or pictures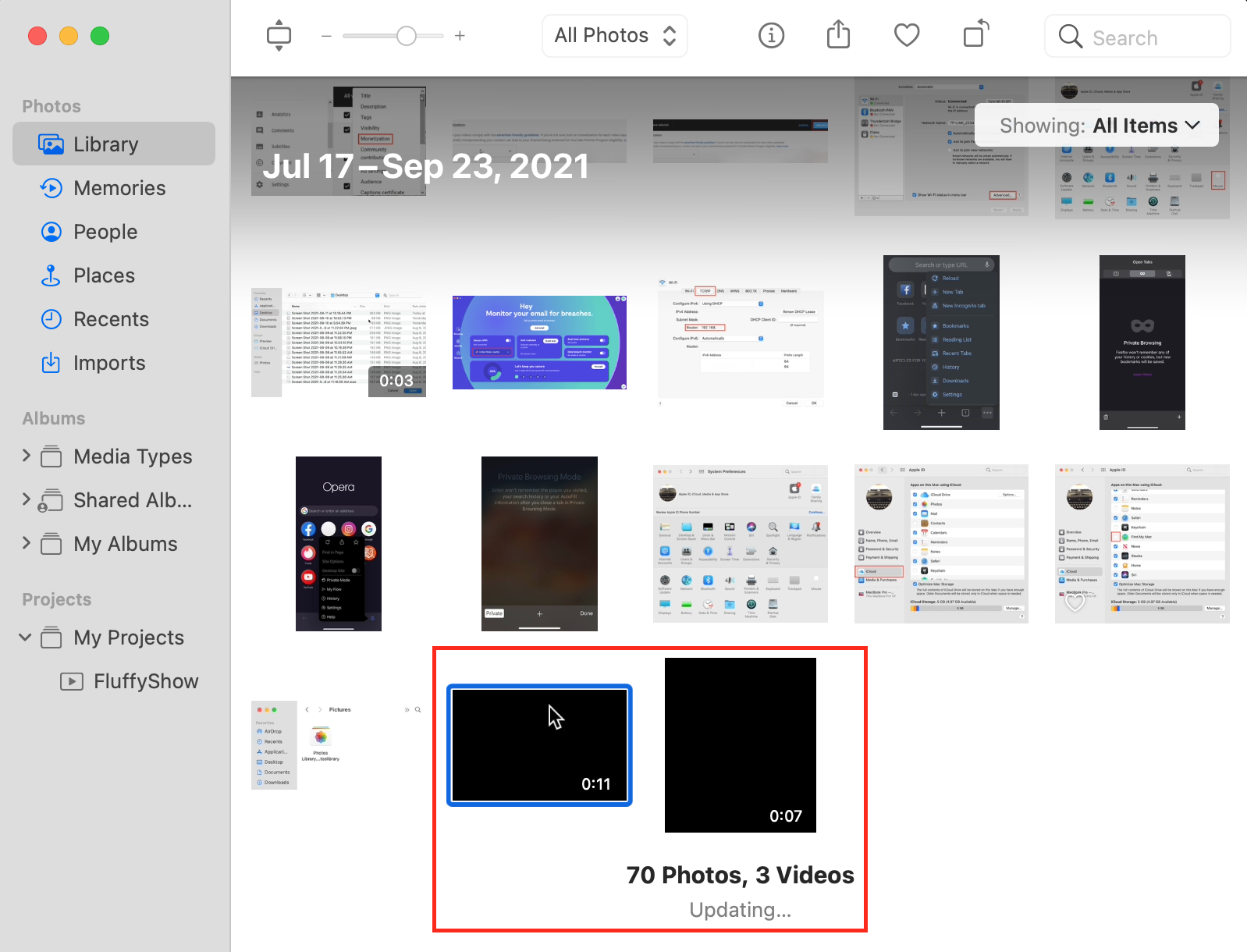 Note that cybercriminals can store pictures and videos in random folders on your Mac. Thus, the lack of suspicious media materials in the Photos Library folder does not necessarily mean your device is safe from hackers.
Sudden spikes in network traffic
If your network traffic randomly skyrockets, somebody might be transmitting your web camera's feed over the internet. To check your network traffic, follow these steps:

1. In the Applications folder, click Utilities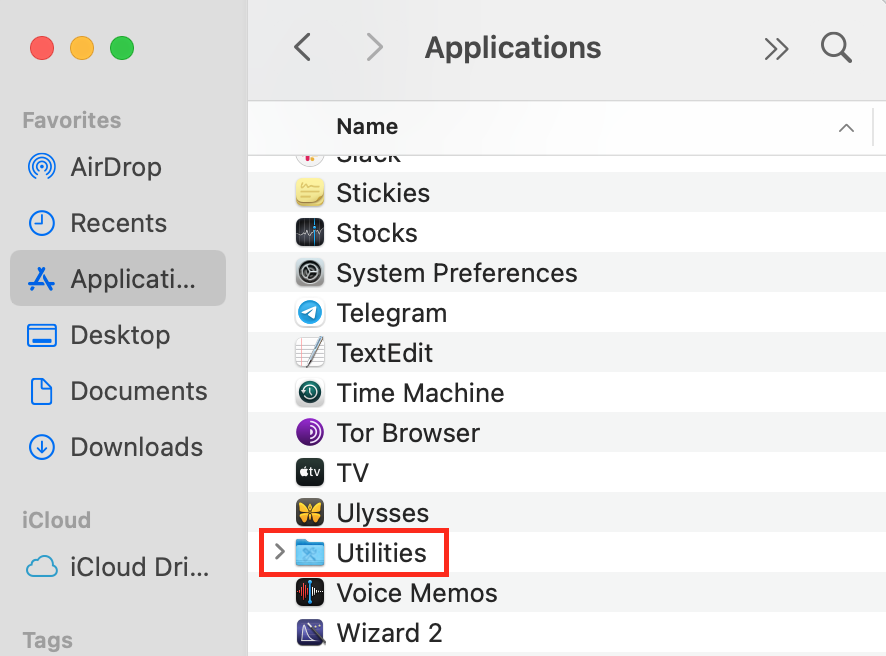 2. Launch Activity Monitor and click the Network tab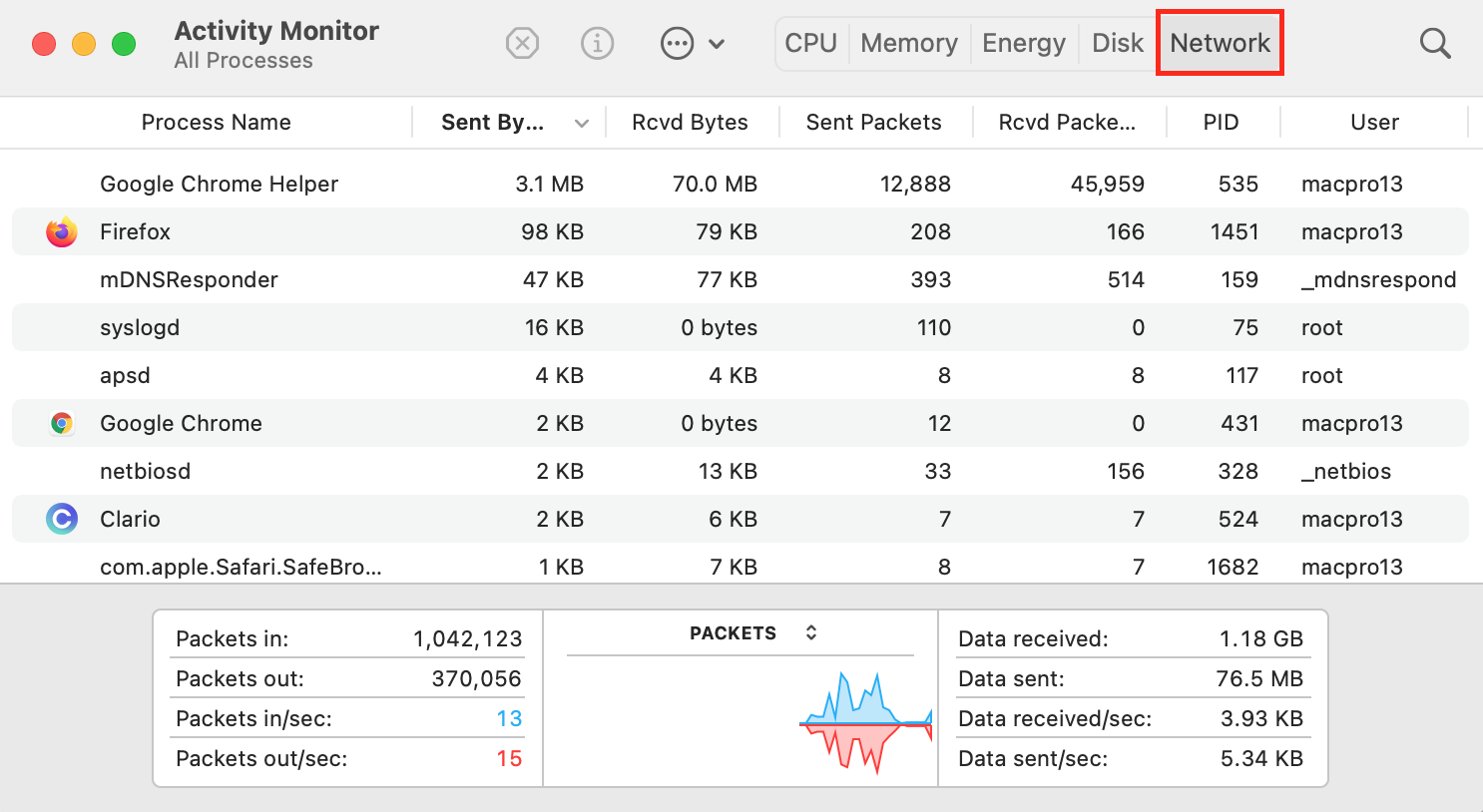 3. Look for activities with suspiciously high network usage
Webcam doesn't work
Either your webcam simply malfunctions or it has been hijacked by cybercriminals. To check if your webcam is working, make a FaceTime call or take a picture in the Photo Booth app.
An extortion note
After hacking your Mac's camera, cybercriminals might email you an extortion note or leave one on your device. Usually, they demand a payment in exchange for not exposing recorded photos and videos.
Before paying up, ask yourself: "Is my camera really hacked?" You need to pause and think for a moment before responding or transferring any money. Cybercriminals often trick people into believing they have been spied on even without hacking their camera.
How to protect a webcam from being hacked?
Camfecting or webcam hacking can result in a serious violation of your privacy. After a successful breach, cybercriminals can record your most private moments and release them online. They can also demand money for destroying the recordings, which might not happen even if you cave in and pay the ransom.
Here's how to protect your Mac webcam from hacking.
Cover your webcam
A piece of tape would do. If you want a more elegant solution, consider using webcam covers specifically designed for laptops. Even if a hacker manages to access your Mac's camera, they still won't see a thing.
Restrict camera access in Screen Time
Use Screen Time to restrict camera access for some or all apps. By doing so, you can reduce your exposure to hacks via rogue apps or native Apple apps with security vulnerabilities. Here's how to do it:

1. In the Settings, open Screen Time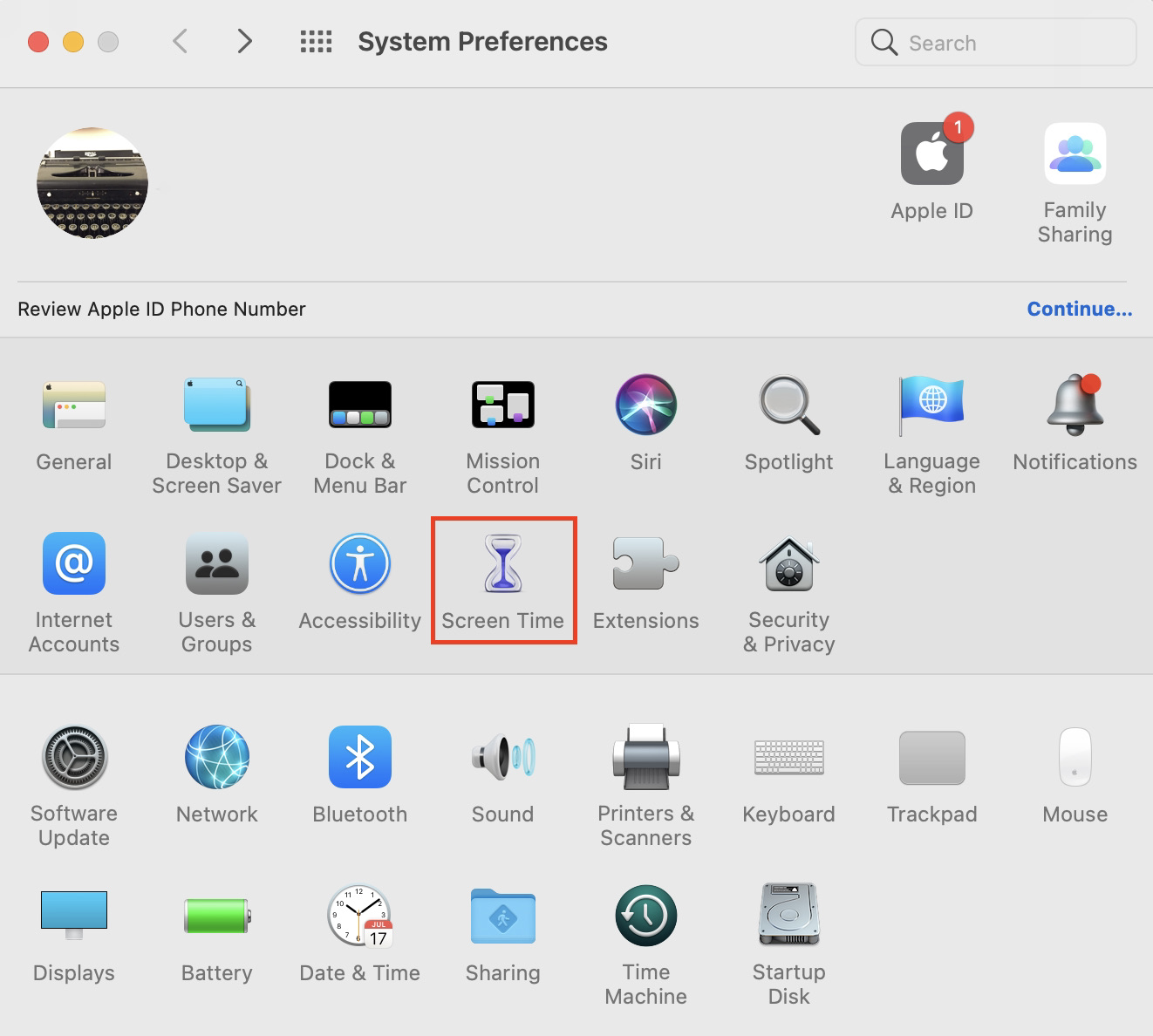 2. Click Turn On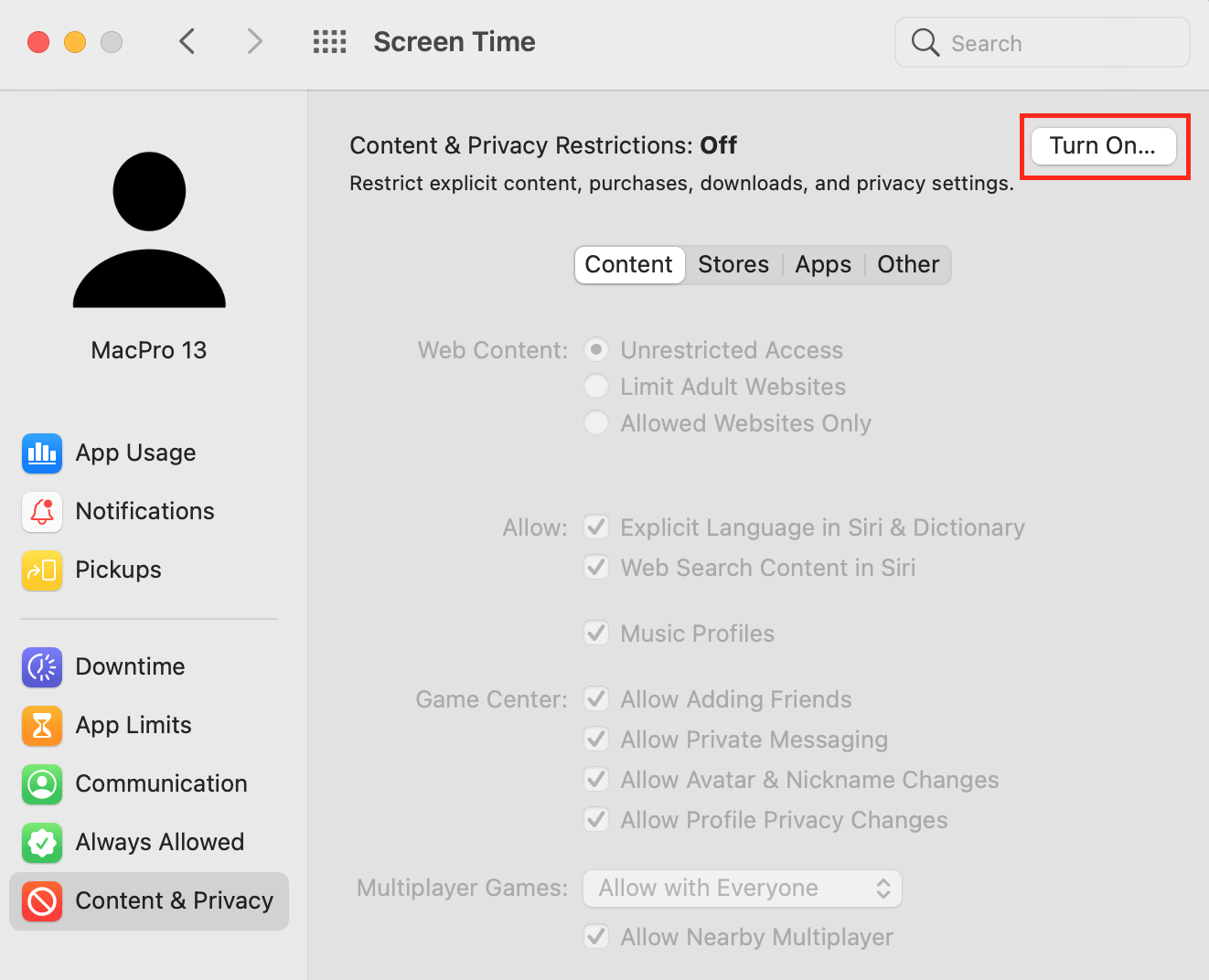 3. In the Content & Privacy section, click Apps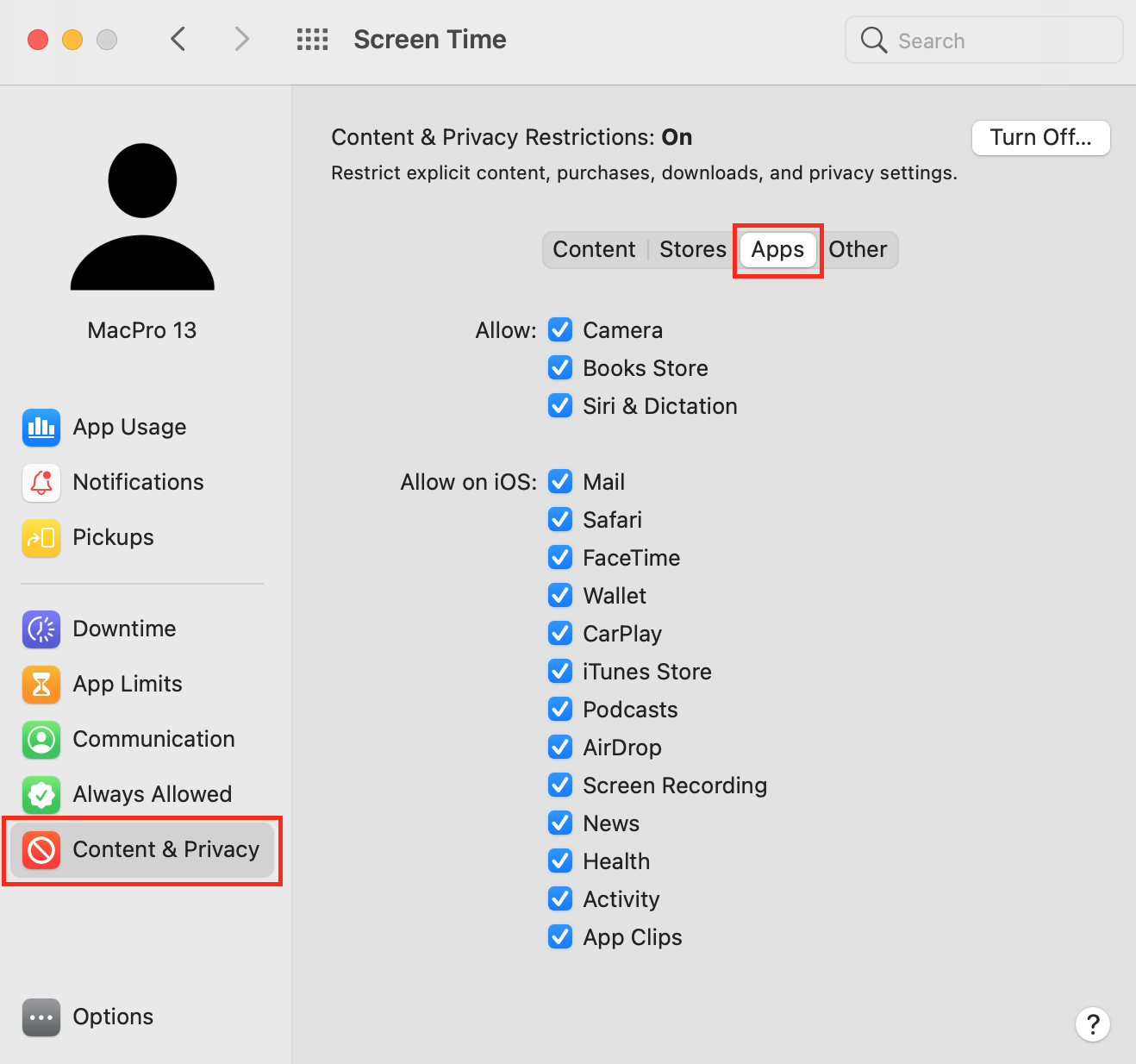 4. Uncheck the Camera checkbox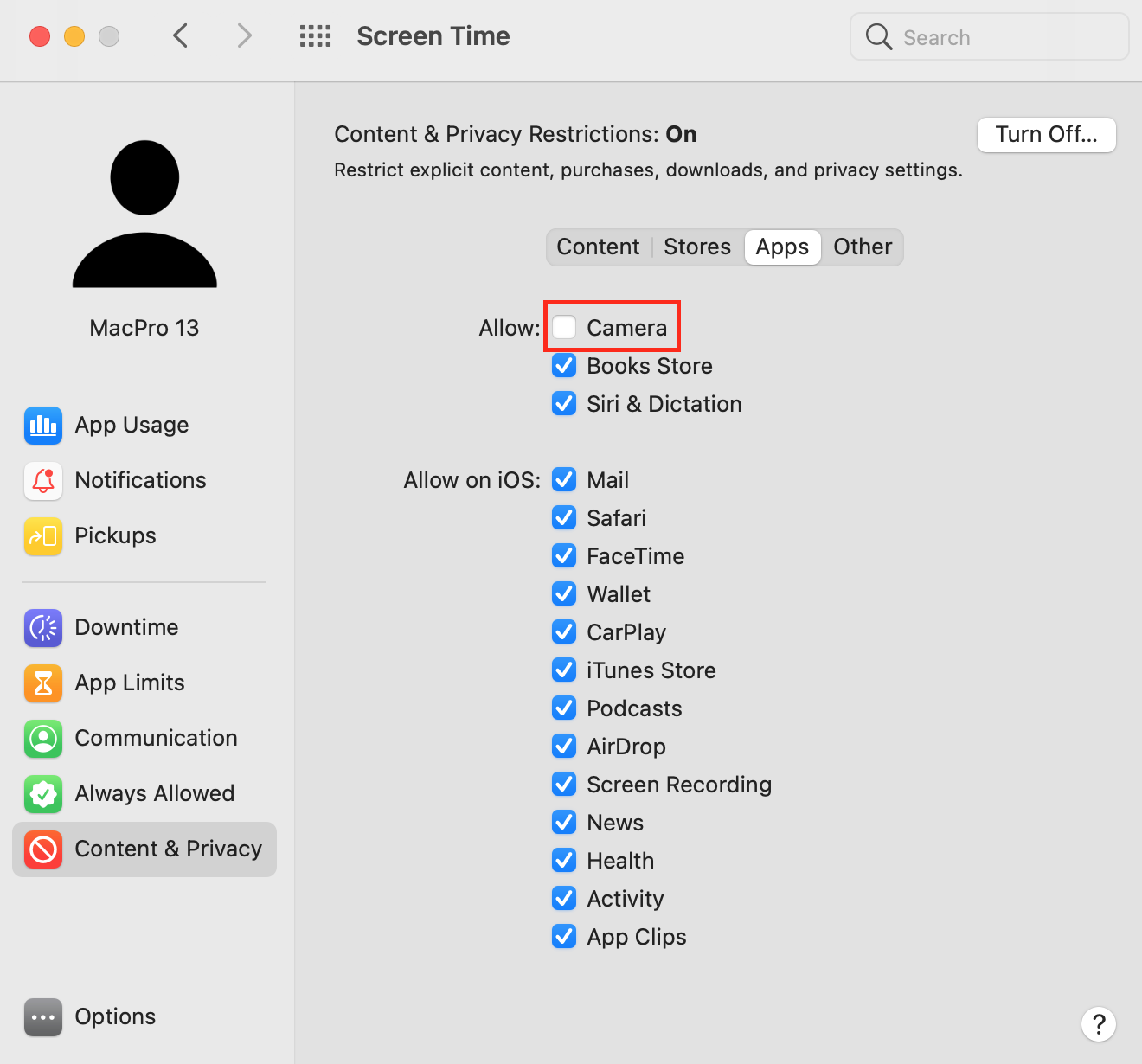 Run a malware scan
Hackers commonly gain access to web cameras by infecting their victims' devices with malware. To protect your privacy, run a regular malware scan. Here's how to do it: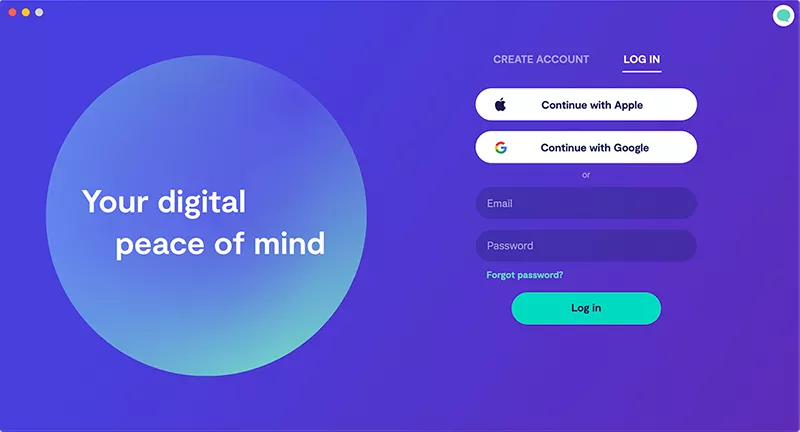 2. Click Quick scan to search your Mac for viruses and spyware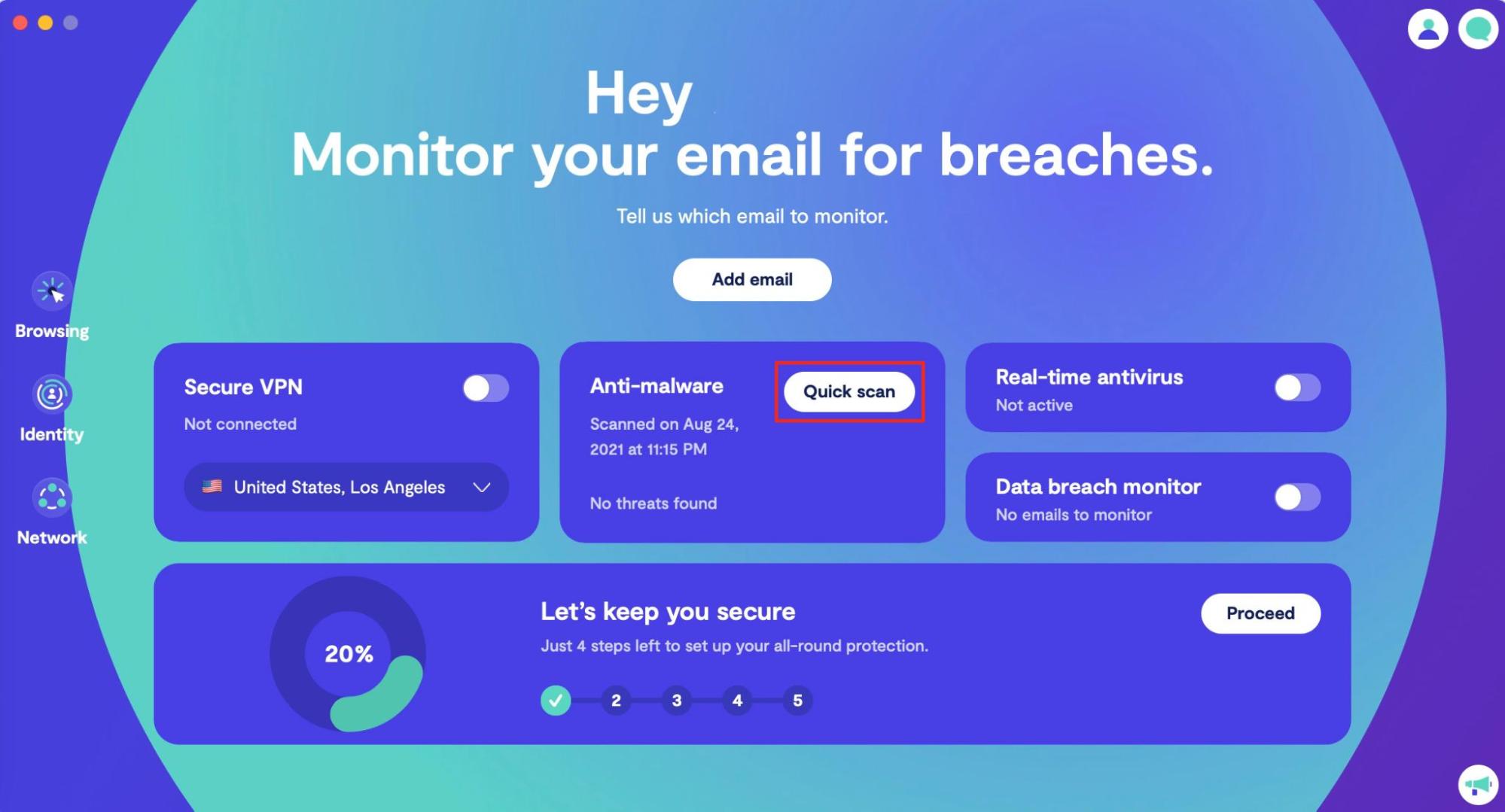 3. Enable Real-time antivirus and follow on-screen instructions to enable 24/7 protection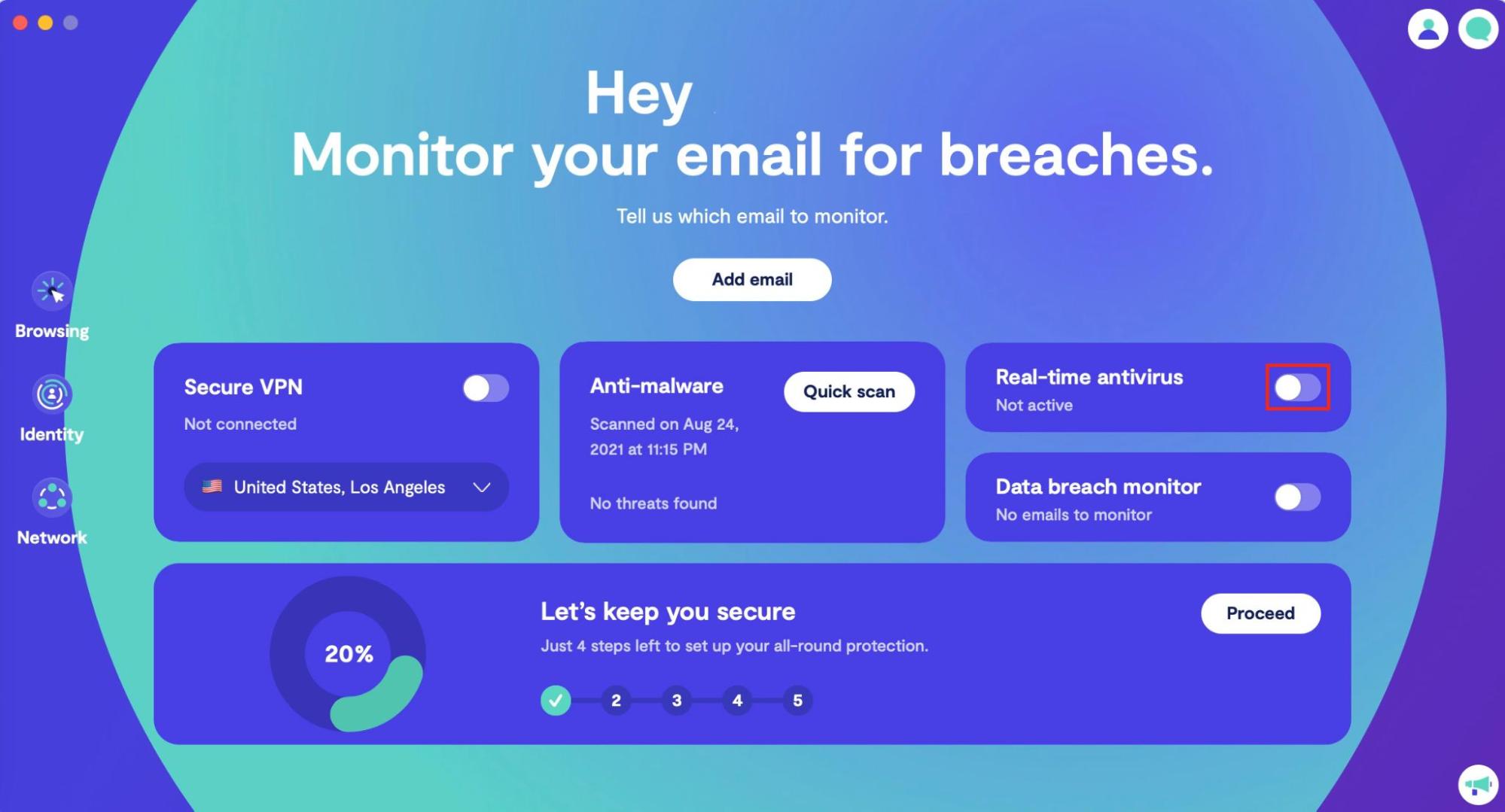 Can hackers access your phone camera?
Yes. There are many strains of spyware capable of hacking your iPhone's camera. A case in point is Pegasus, which is a malware capable of — Attention! — hacking your phone's camera without you clicking a single link.
Once installed, Pegasus can record video and audio, collect iPhone usage data and transmit it to hackers. Due to the overwhelming popularity of Pegasus among hackers and intelligence agencies, its developer collected $240 million in revenue in 2020 alone.
The bottom line is phones are an easy target for cybercriminals. And no matter how cautious you are, your phone's camera can be turned into a surveillance device.
Parting thoughts
Hopefully, our advice has helped to protect your private life and keep it away from the prying eyes of cybercriminals. To ensure they can't access your valuable files and data, explore our blog where you can find additional cybersecurity tips.
Keep Reading