How to Delete Personal Information from the Internet
Updated: Sep 03, 2021
18 min read
Since the Taliban's rapid takeover of Afghanistan, many Afghans are cleaning up their social accounts.
They're deleting anything that might jeopardise them in the eyes of their new rulers — like connections to Westerners or any evidence of behaviors that might contradict Sharia law.
But even when the circumstances aren't as dangerous, the risks created by having your personal information all over the internet are high. In 2020, the Federal Trade Commission (FTC) received 1.4 million identity theft complaints, 113% more than in 2019.
Don't fret though — there are steps you can take to keep your data secure. In this post, we'll explore the kind of personal information that typically ends up on the web, what the risks of this are, how you can protect yourself, and finally, how you can remove your personal information from the online world.
Pro tip: You can give your online privacy a thorough check by scanning your accounts for data breaches. The easiest way to do it is with the Clario Data breach monitor:

Install Clario

and create an account

Toggle on the Data breach monitor to check your emails for leaks and receive instant alerts if your accounts get hacked

Take advantage of other cybersecurity features to protect your browsing, identity, and network

Download Clario now to easily find out whether your emails have been compromised.
What kinds of personal information might end up on the web?
We're so used to living our lives online that it can be easy to forget the sheer volume of information we upload there. For most people, it can include:
Personally identifiable information: your full name, address, phone number, driver's license, identification numbers, etc.
Personal banking information: your credit and debit card numbers, CVV codes, passwords, etc.
Account login credentials: usernames, emails, passwords, biometric details, answers to security questions, etc.
Health information: patient history, lab results, radiography tests, clinical information, and beyond.
Your browsing history and data collected by cookies (small text of files created by sites you visited to improve your browsing experience and serve you relevant ads): pages visited, items added to your shopping cart, preferences, and location.
Data you post on social media and personal blogs: your age, contact details, family members, best friends, pet names, where you work, who you work with, where you're going on vacation, and so much more.
And this is just scratching the surface. But worst of all, there are myriad ways a cybercriminal can take advantage of your personal information, ranging from using your banking credentials to stealing money to hold you to ransom with the threat of releasing sensitive data. Luckily, you can avoid or at least, minimize these threats. Read on to learn how.
How to remove your personal information online
The less information about you that's available online, the less likely it'll be breached. That's why the surest way to reduce your digital footprint is to reduce it. While some information about you will always be available online (such as your motor vehicle records, property tax assessments, and so on), there's still a huge amount you can erase yourself.
Follow these steps to delete yourself from the internet:
Let's take a closer look at each step.
Do a Google search
To begin your journey of deleting yourself from the internet, you first need to figure out what information is out there. To find your personal information online, start with Google and do a search of your name using the incognito mode. The purpose of going incognito is to prevent the results from being biased by your search history. The search results will appear as if a stranger had input your name.
To open an incognito window in Chrome, you can use one of the following keyboard shortcuts:
Press Ctrl + Shift + n if you're using Windows, Linux, or Chrome OS
Press ⌘ + Shift + n if you are a Mac user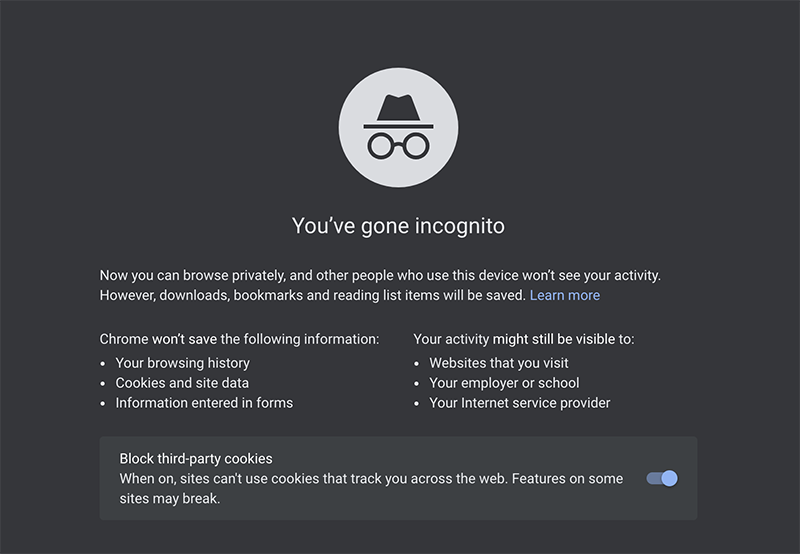 Take note of all the places your information appears. Facebook? YouTube? On the websites of old employers? Jot them down and build a list of accounts you'll need to shut down or companies you'll need to contact.
Delete everything you no longer use
Though many of us don't bother, it's recommended to delete everything you no longer need. Otherwise, your data can be compromised. This "everything" might include:
Social media accounts. Go through each of your social media channels and delete the accounts you're no longer using. And don't forget about those you set up decades ago (Myspace anyone?).
Emails. If you have "forgotten" email accounts, it's a good idea to close them down as they may contain personal information. If breached, this could compromise the security of other important accounts you hold.
Apps. How many of the apps on your phone did you get for free? As we know, there's no such thing as "free". If you paid nothing for an app, chances are you're probably paying for it with your data. To stop your data from being collected, delete any apps you don't need.
Ask data collection websites to delete your information
Most information you place online is freely available to anyone who wants to view it. Data brokers — such as Spokeo, Peoplefinder, Intelius, or BeenVerified — take advantage of this availability. They scour the internet and offline sources to collect information about individuals, package it up, and sell it. It's a lucrative business with a projected annual growth of 15.67%.
That's why to erase your digital footprint, be sure to check what information data brokers have about you and ask them to delete it. Check out this helpful list of data collection sites and how to opt-out.
Clear your browser history and delete cookies
Doing this will essentially prevent websites and advertisers from remembering any of your past activities. Here's how you can delete cookies and other browsing data on your computer:

1. Open Chrome
2. Click on the three vertical dots at the upper right corner to get to your Google Chrome account settings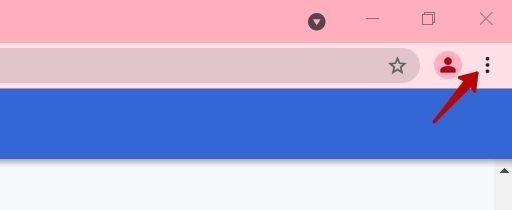 3. Scroll down and proceed to Clear browsing data
4. Click on Advanced (1) and choose a time range. If you want to delete everything, select All time (2)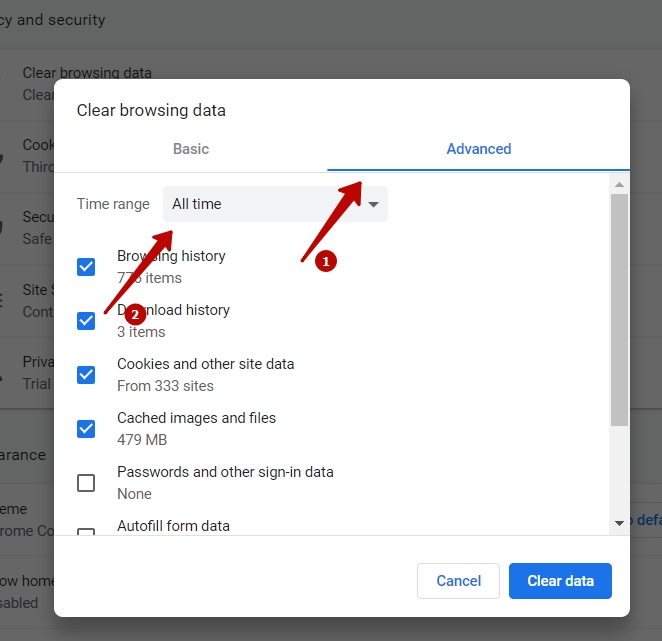 5. Check the box next to Cookies and other site data (1). You can also tick other options depending on which data you want to erase. Click on Clear data (2) to save changes.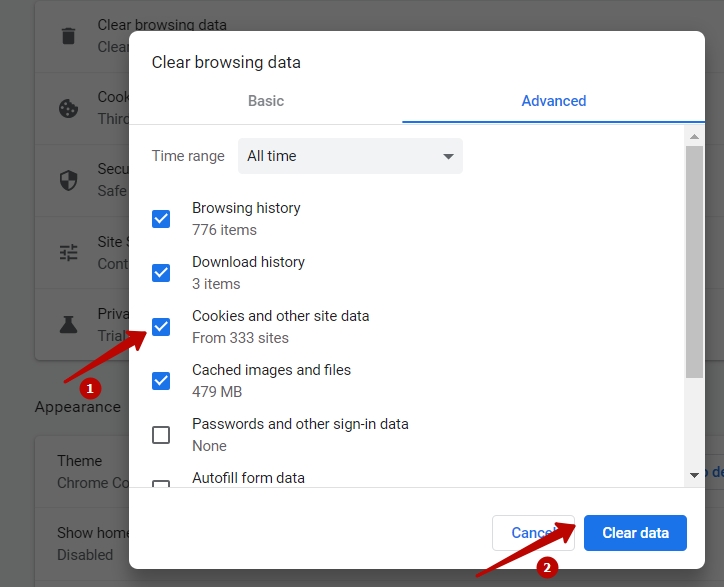 6. That's it. Now, do the same on your other mobile devices. Here's how.
As a result, you'll be logged out of websites you were logged in to, and any website preferences you had set up will be deleted.The ads you see will no longer be personalized based on your browsing history.
Submit a removal request to Google
If you are an EU resident, you have the right to have your personal information removed or deleted from search results and public record databases. To date, Google reports it has received more than 3.8 million individual delisting requests from EU residents. You can find the Personal Information Removal Request Form here.
How to protect your personal information online
Regular readers of the Clario blog will know that when it comes to your online safety and privacy, we're big believers that prevention is better than any treatment. So, this section will cover some practical advice on tightening up the privacy measures surrounding your personal information online. These include:
Check if your data has already been breached
Have I Been Pwned? is a useful tool to see if any of your personal account information has been involved in a data breach. If your email address has been pwned, change your passwords right away.
Use the power of Google
The digital giant seems to take care of your online privacy. At least, if you compare it to its counterparts. However, many of us accept Google's default settings, having no idea of its privacy and security capabilities. Below are the most important:
Google's incognito mode on Chrome won't save your browsing history or cookies.
Privacy check-up is where you can direct Google to not save your search, location, and other activity to your Google account. You can also state your advertising preferences.
Security check-up is where you can find out if any third-party apps have permission to access your account. Here, you can revoke these permissions.
Delete a service allows you to delete any Google service from your Google account, for example, YouTube or Google Drive.
Enhance your social media privacy settings
There are useful settings within your social platforms you can use to restrict who can access your information. We recommend you get very familiar with these to keep your personal information safe and secure. For example, most social media platforms will allow you to do the following:
Download all your information
Make your account private so your content can only be seen by those you've approved
Prevent people from looking up your profile via your email address or phone number
Stop your profile from appearing in external search engine results (e.g. Google)
Hide your location data and turn off location tracking
Prevent people from tagging you in photos without your approval
Install security software with online privacy features
Like it or not, protecting your digital identity doesn't end with the tips listed above. Fraudsters invent endless ways to steal your personal data, including various types of malware and tricks to exploit network security vulnerabilities.
That said, when selecting your cybersecurity software, be sure to choose a catch-all solution. For example, Clario combines different cybersecurity features, including identity theft prevention, antivirus protection, a VPN, and more. Here's how you can unlock all of them:

1. Download Clario and create your account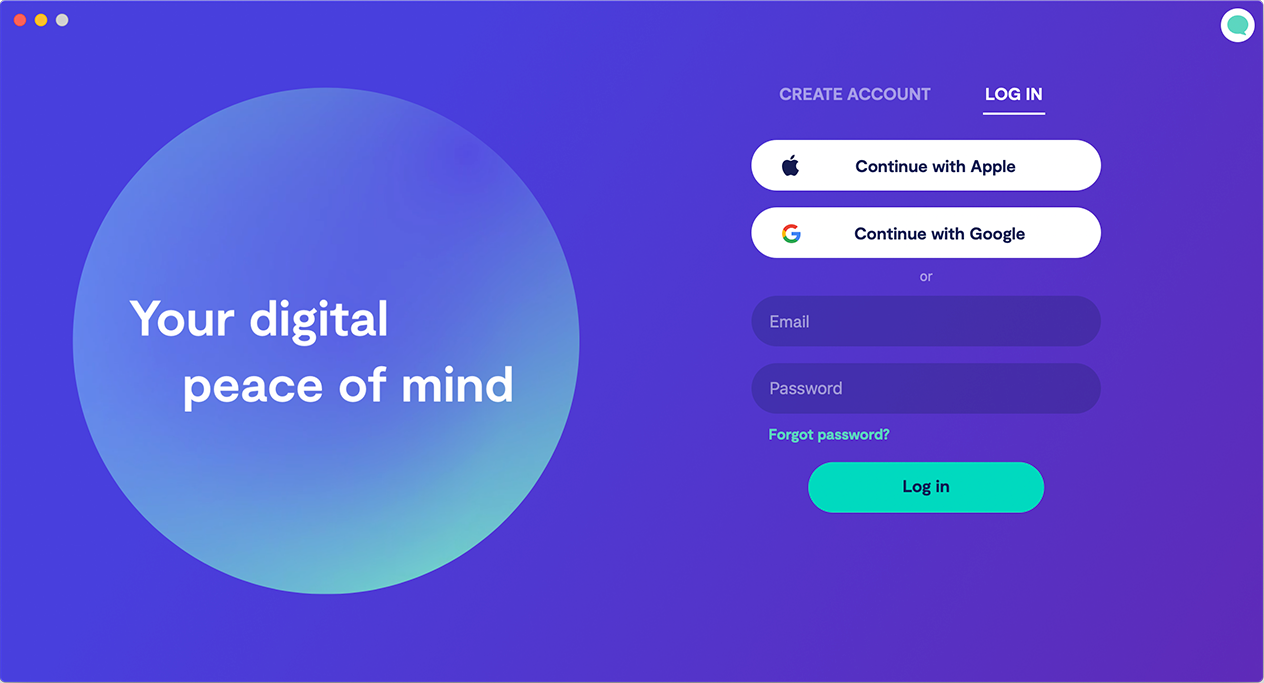 2. Toggle on the Data breach monitor to check your emails for leaks and get notifications any time your information has been involved in a data breach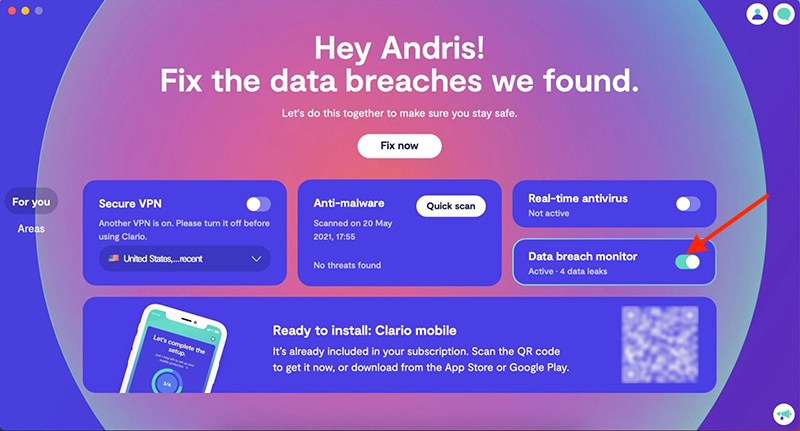 3. If there are any leaks, Clario will prompt you to go to the breached website and change your password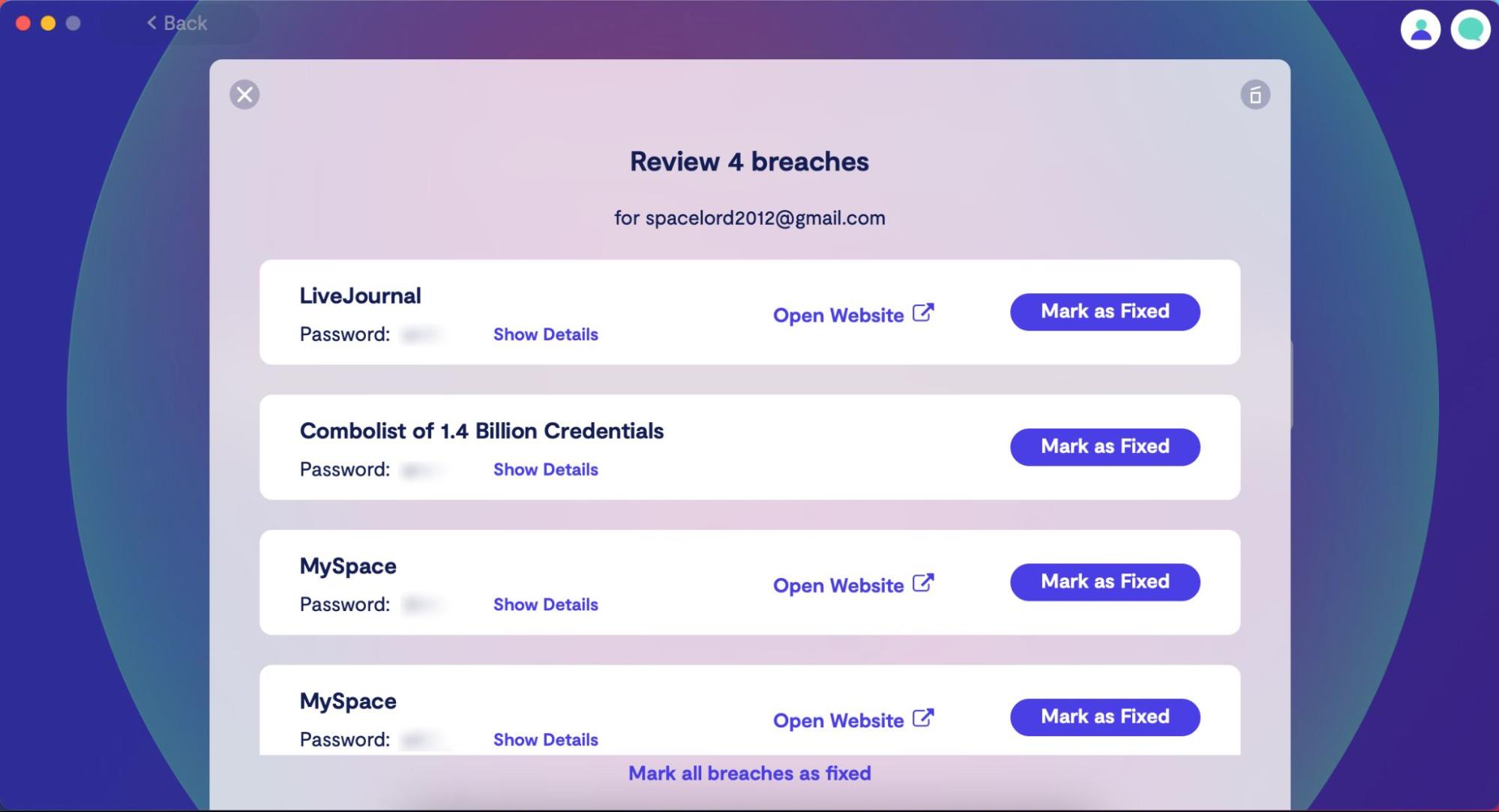 4. Go back to the Clario dashboard, toggle on the Secure VPN and choose any location from the drop-down menu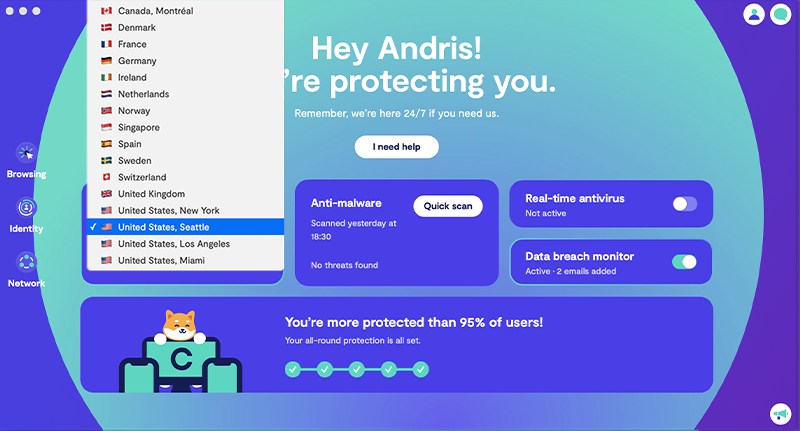 5. Run a quick anti-malware scan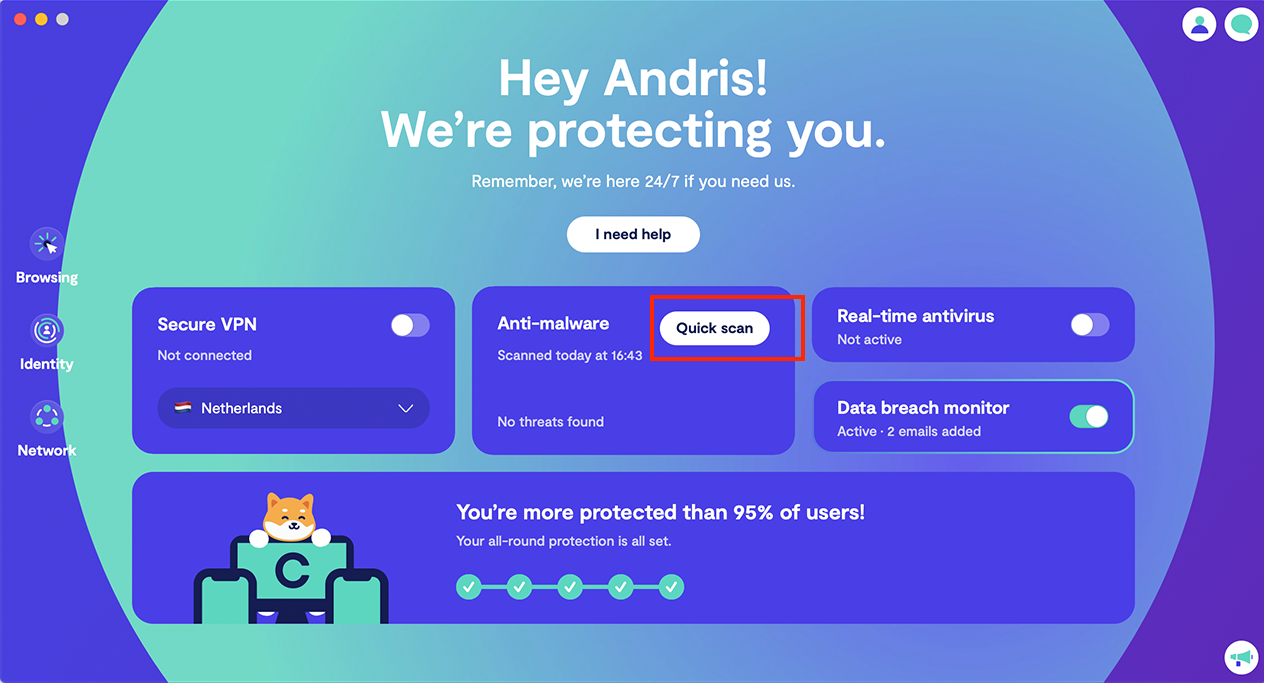 6. Turn on real-time cybersecurity protection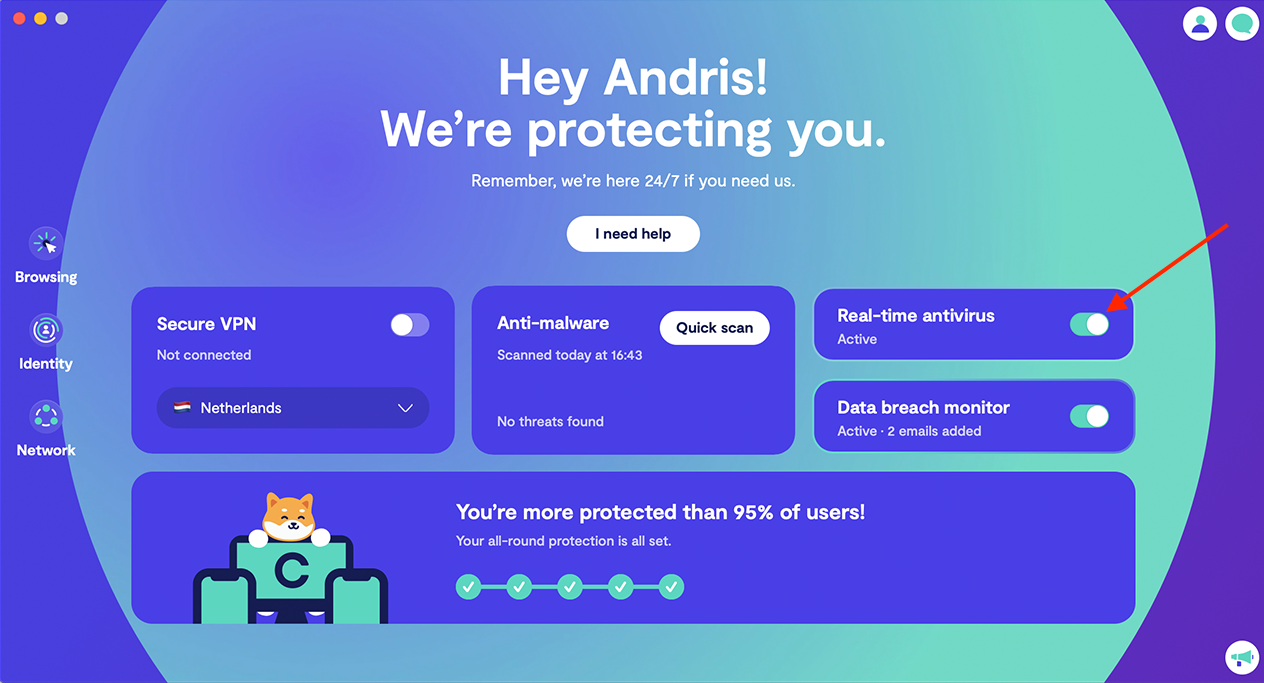 As you can see, Clario allows you to barricade most loopholes that threat actors can use to get hold of your personal information. By using it and adhering to the basic internet safety rules, you'll greatly improve your chances of living a happy and secure digital life.