If you've downloaded a file with the .rar extension, you might be a little confused by what it is.
What are RAR files?
A Roshal Archive Compressed, or RAR file, is a compressed file that contains multiple files and folders inside of it.
In essence, a RAR file is similar to a normal folder on your computer. It holds your files like normal, but in a compressed state that requires specialized software to open and extract.
What are RAR files used for?
RAR files can be used in multiple ways, but the primary advantage of RAR files is compression.
Because the data within a RAR file has been compressed down to a smaller size, download times are much faster and the data takes up much less space on your drives – meaning fewer costs associated with storage.
RAR files can also be password-protected and encrypted, so the contents of these files are only accessible to those who know the password. At any time, you can extract the data from the RAR file and use the files as per usual.
Common uses of RAR files are:
Storage of software and other online content downloads
Storage of large documents or other files
Keeping sensitive and private files password-protected
Sharing a large number of files at once.
Are RAR files dangerous?
When you download a RAR file, you are actually downloading multiple compressed files. If you are downloading a RAR file from a legitimate source, the files contained within the RAR are likely safe.
However, if you're not sure about the source, then there is definitely a chance that one or more files are unsafe, even if others in the RAR file are valid. For example, there's a chance that compressed PDF files have a virus.
A RAR file from an unsafe source could contain many different types of malware, including:
Cryptocurrency miners
Rootkits
Spyware
Therefore, it's important to use safe downloading practices when handling RAR files. If you are worried about the contents of a RAR file, scan the file with your antivirus software before extracting its contents.
How to open RAR files?
In order to use the files contained within a RAR file, you will need to extract them. This often requires special software, however, the method will vary depending on the platform you are using.
How to extract a RAR file on Windows?
Unlike ZIP files, you cannot unrar files using built-in Windows software. You will need to download external software to access the archived items within the RAR file. There are many different unzipping programs available for download online. WinRAR is one such reputable software that is free to use.
Here's how to extract a RAR file using WinRAR:
Go to the WinRAR download page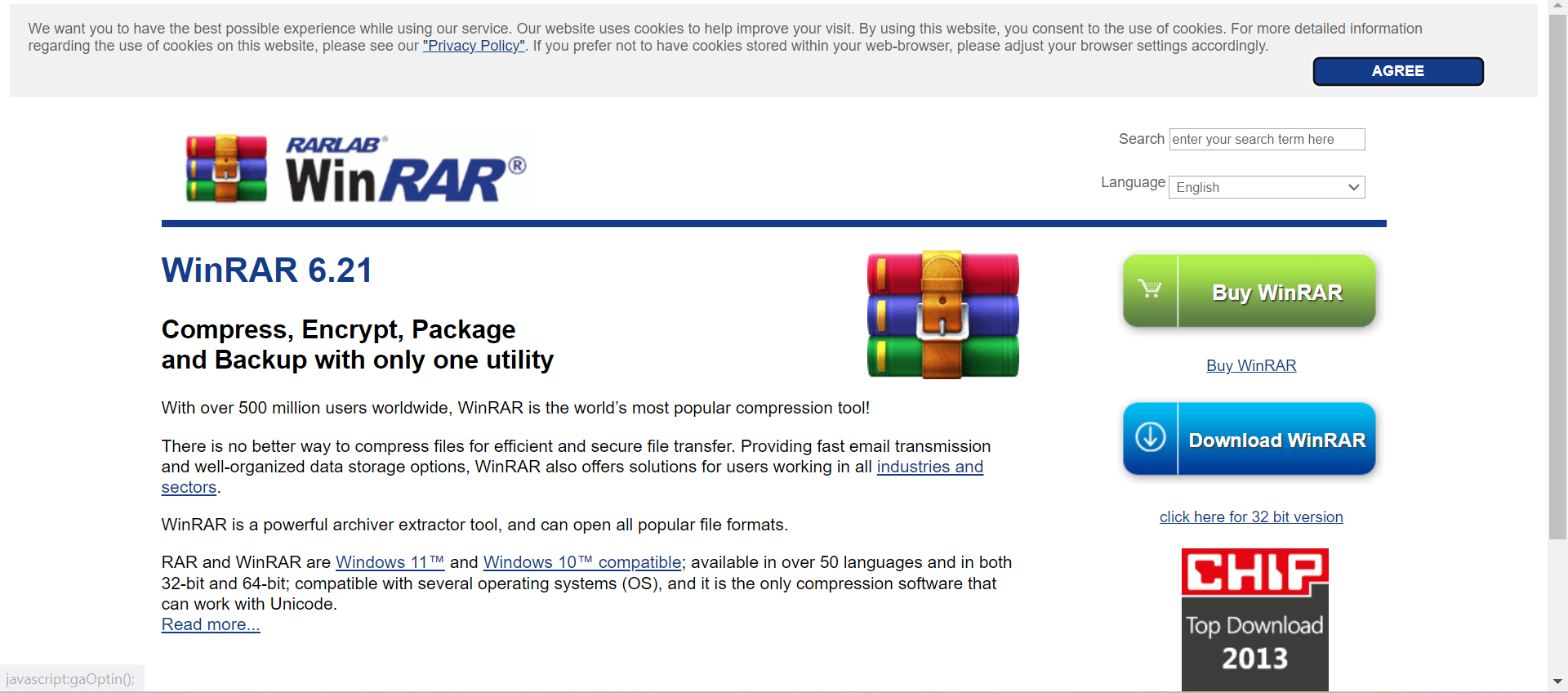 2. Find and select the appropriate version for your system and language to download it
3. Go to your downloads folder and double-click the .exe file to install the WinRAR software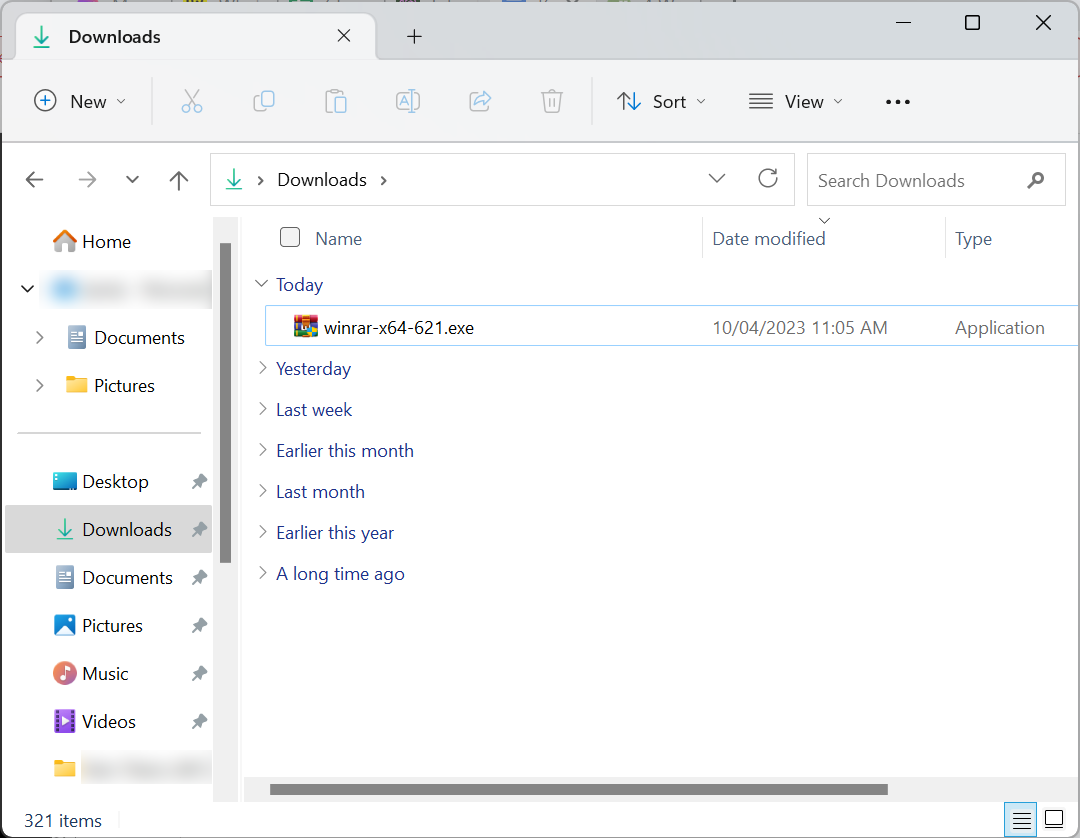 4. Go to the RAR file you want to open and right-click it. Select WinRAR, then Extract files. This will uncompress RAR files into your chosen folder.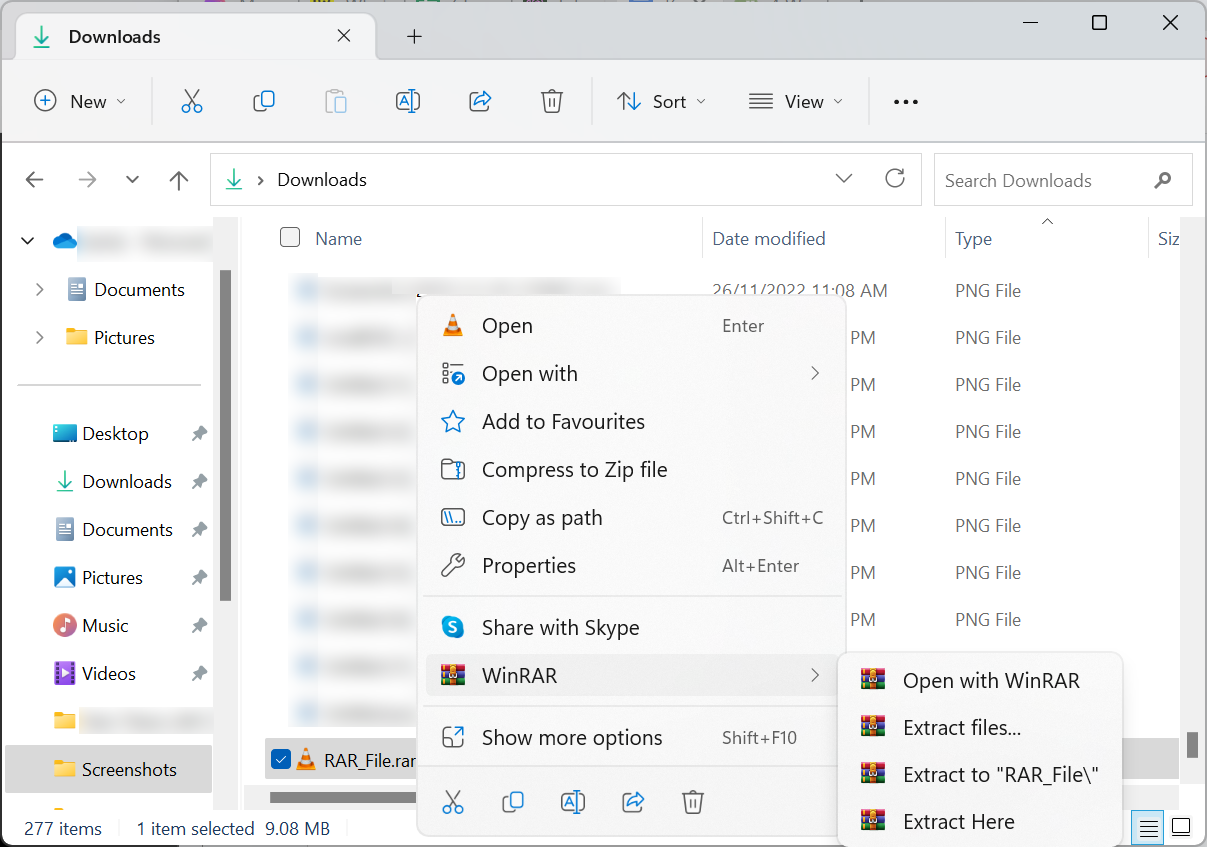 5. Choose the file path that you want your extracted files to be moved to. Select OK.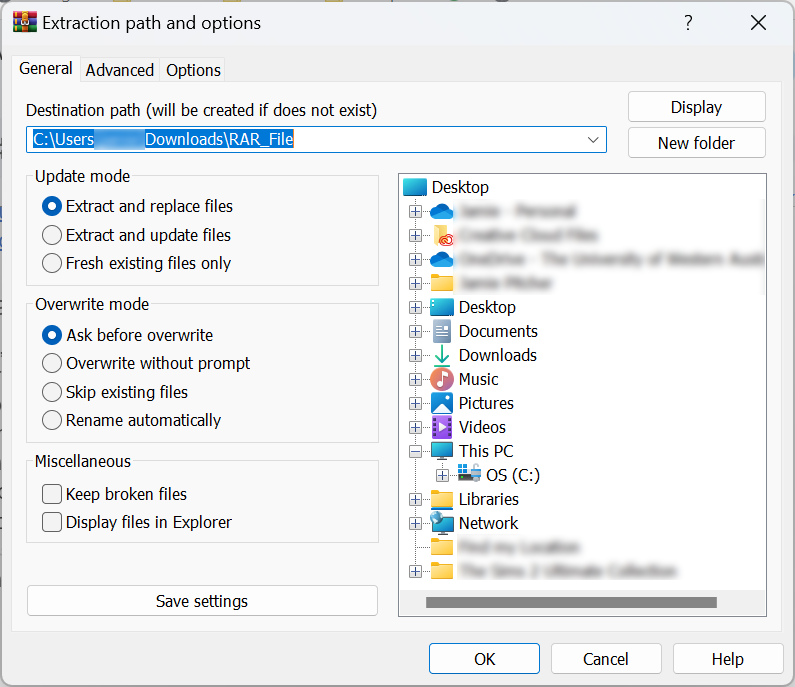 Your files should now be in the selected folder for you to open and use.
How to unrar a RAR file on Mac?
Mac users will not be able to use WinRAR to extract RAR files. Instead, they'll need to use the Unarchiver app:
Open the App Store
Type 'unarchiver' into the search bar at the top-right corner of the window and press the Return key
Select Get to install The Unarchiver app
Open Mac Spotlight
Select the magnifying glass-shaped icon in the top-right corner of the screen and type 'unarchiver' into the search bar
Select The Unarchiver from the search results
Select your preferences, ensuring that RAR archives will be opened by The Archiver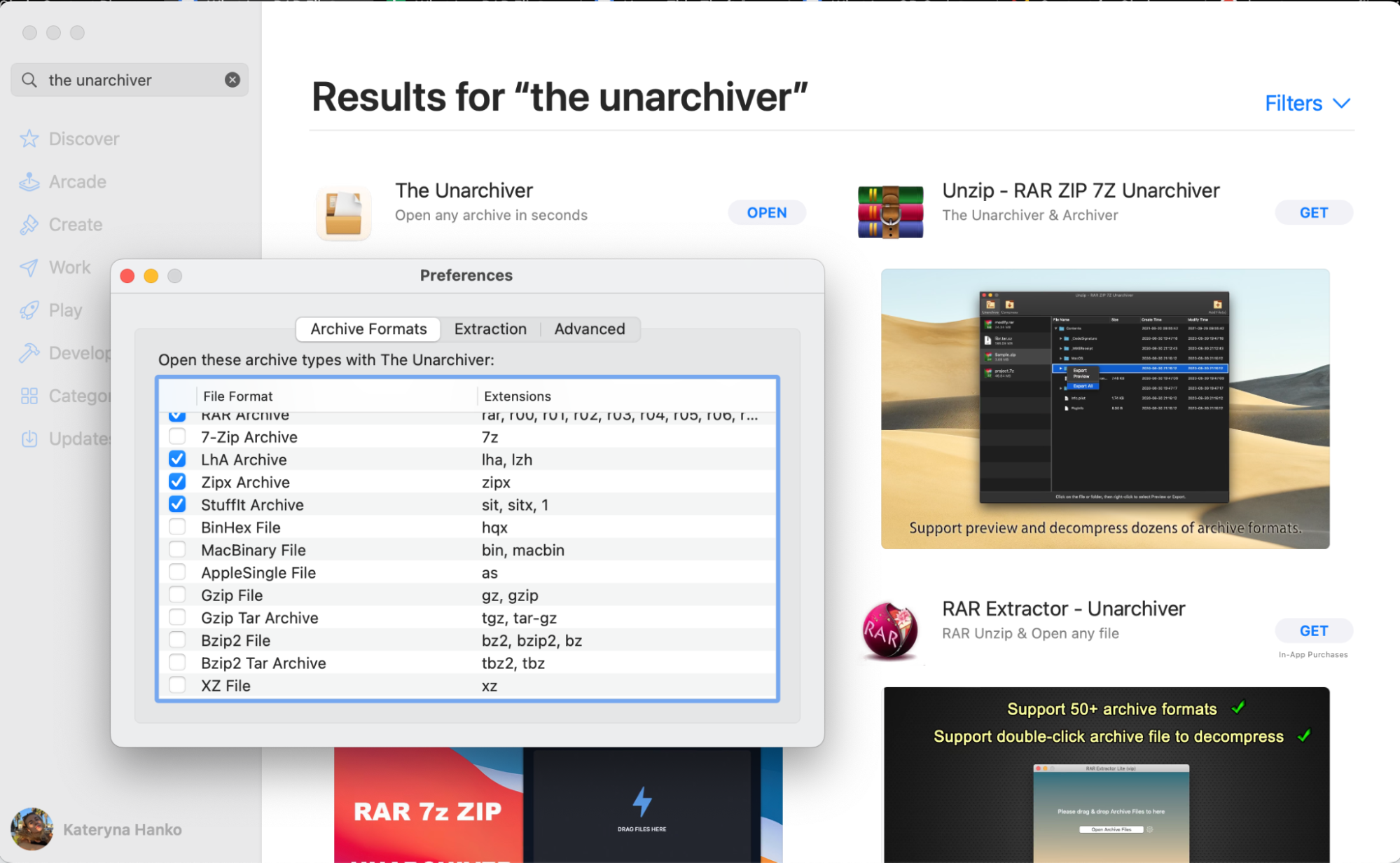 8. Select your RAR file
9. Go File > Open with > The Unarchiver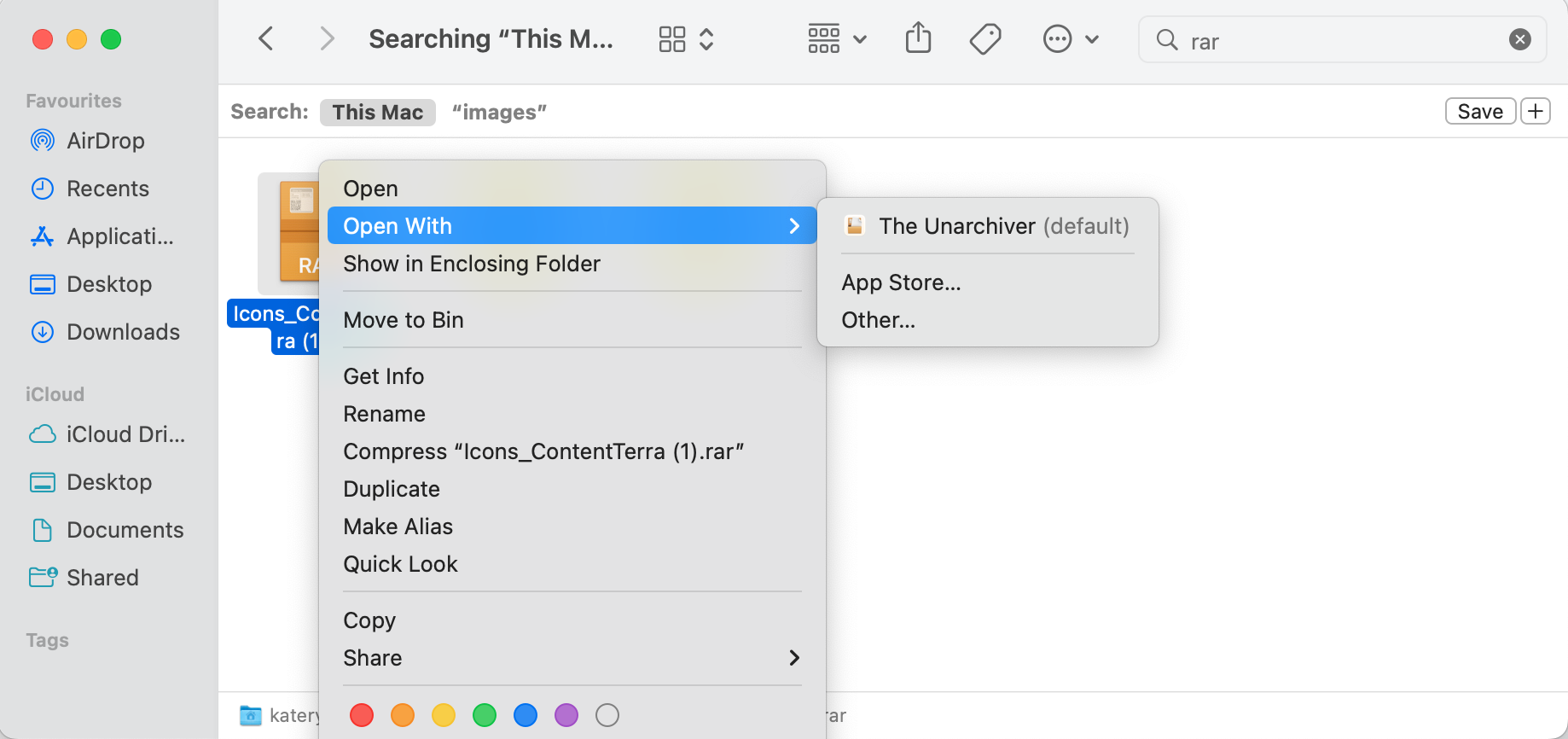 10. Choose where you would like your files to be extracted and select Extract.
The archived files should now be decompressed in a form of a common file on your Mac.
How to unpack a RAR file on an iPhone?
iPhone users can unpack RAR files with the iZip app as follows:
Open the App Store
Type 'izip' into the search bar, then select Search
Select Get
Enter your Apple ID password or Touch ID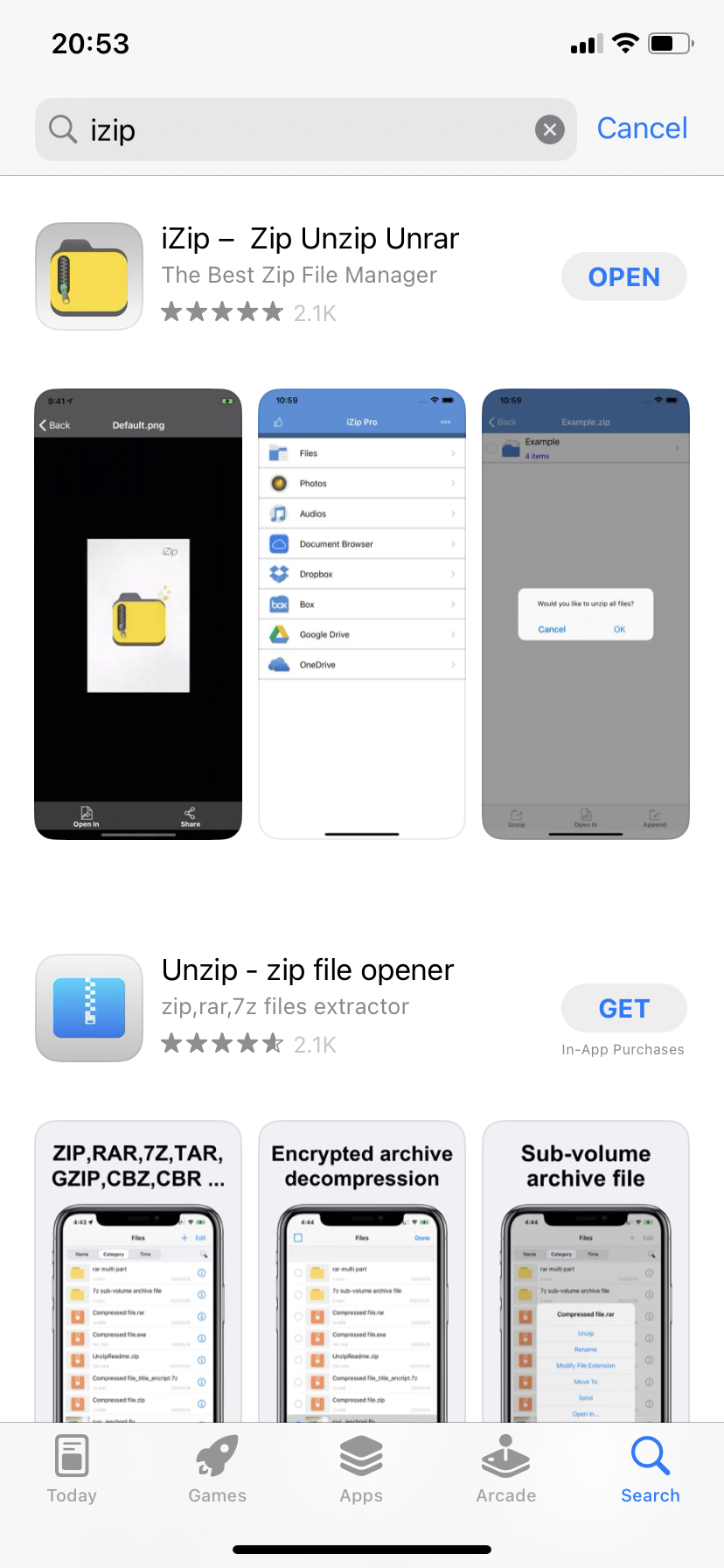 5. Open the Files app and find your RAR file
6. Tap-hold it and select Share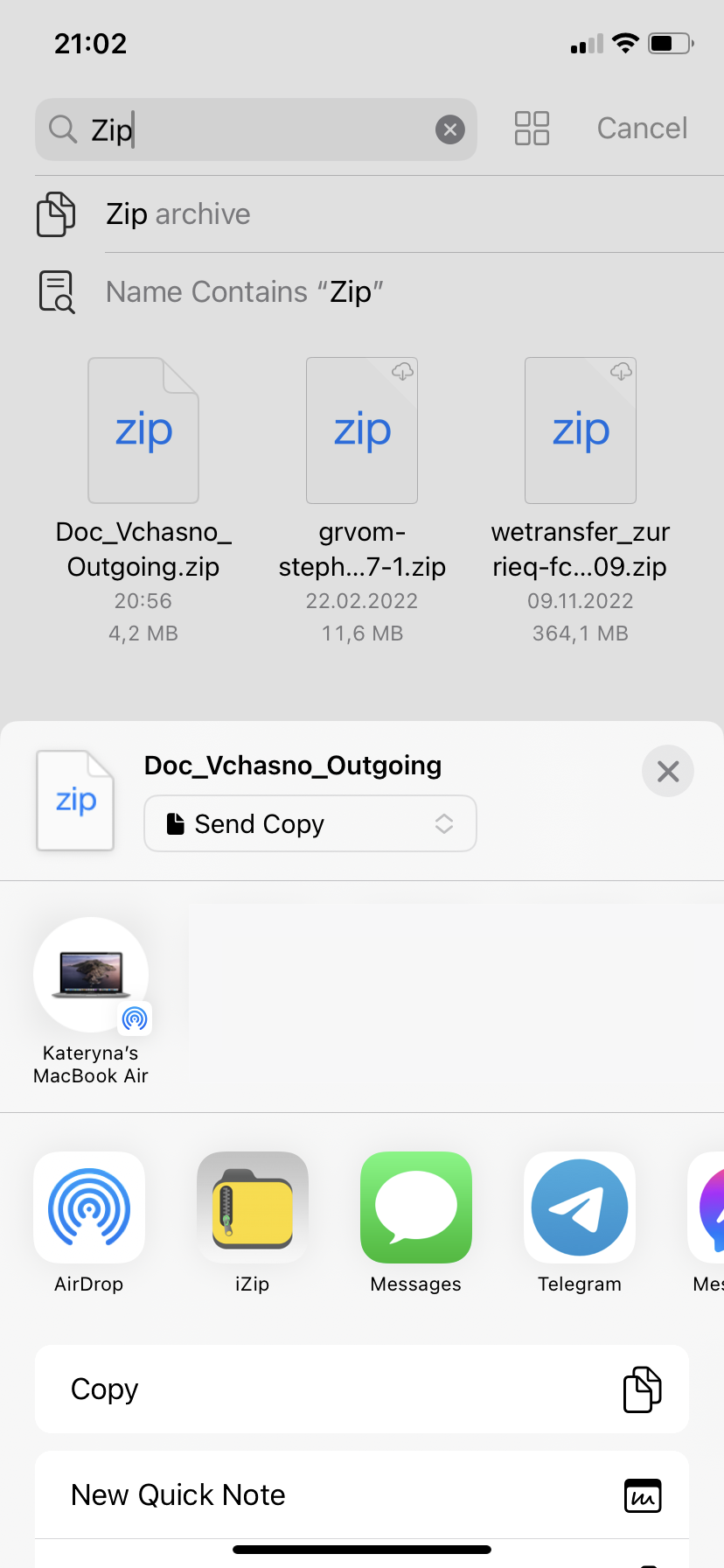 7. In the pop-up message, select OK.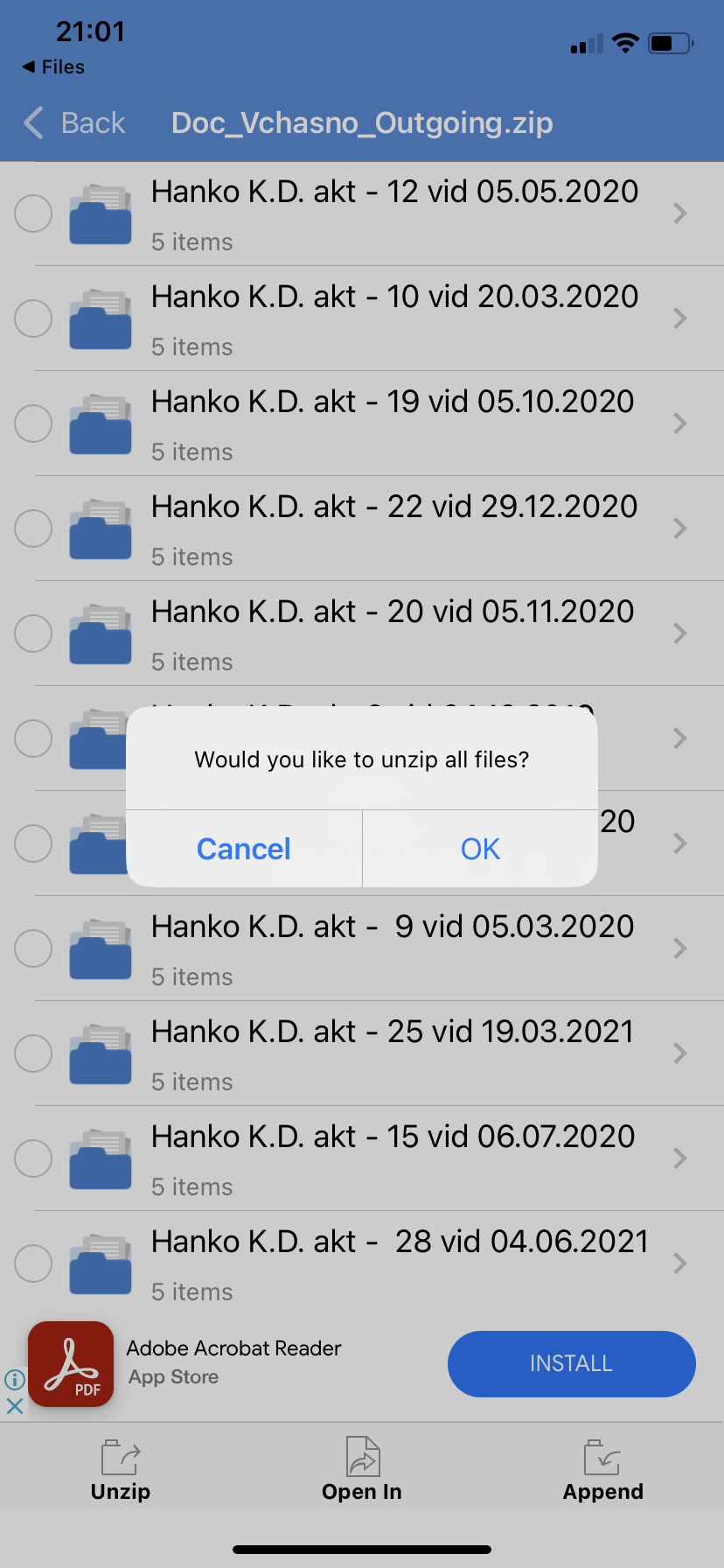 Your files should now be unzipped.
How to decompress a RAR file on Android?
You can use the WinZip app to unzip RAR files on Android devices:
Download WinZip directly from Google Play Store
Once it has been downloaded, select Open
Select Start and Try for free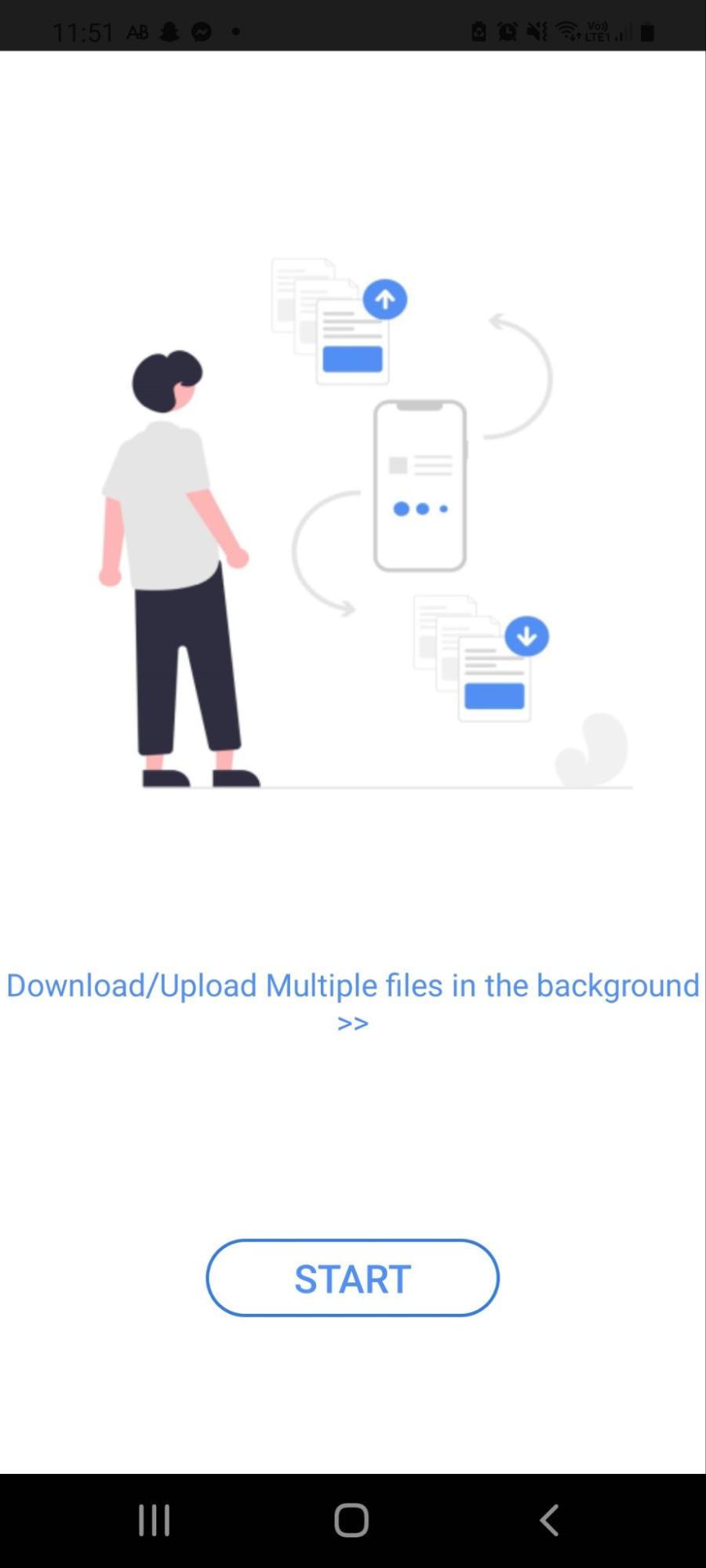 4. Find your RAR file in the downloads folder or other storage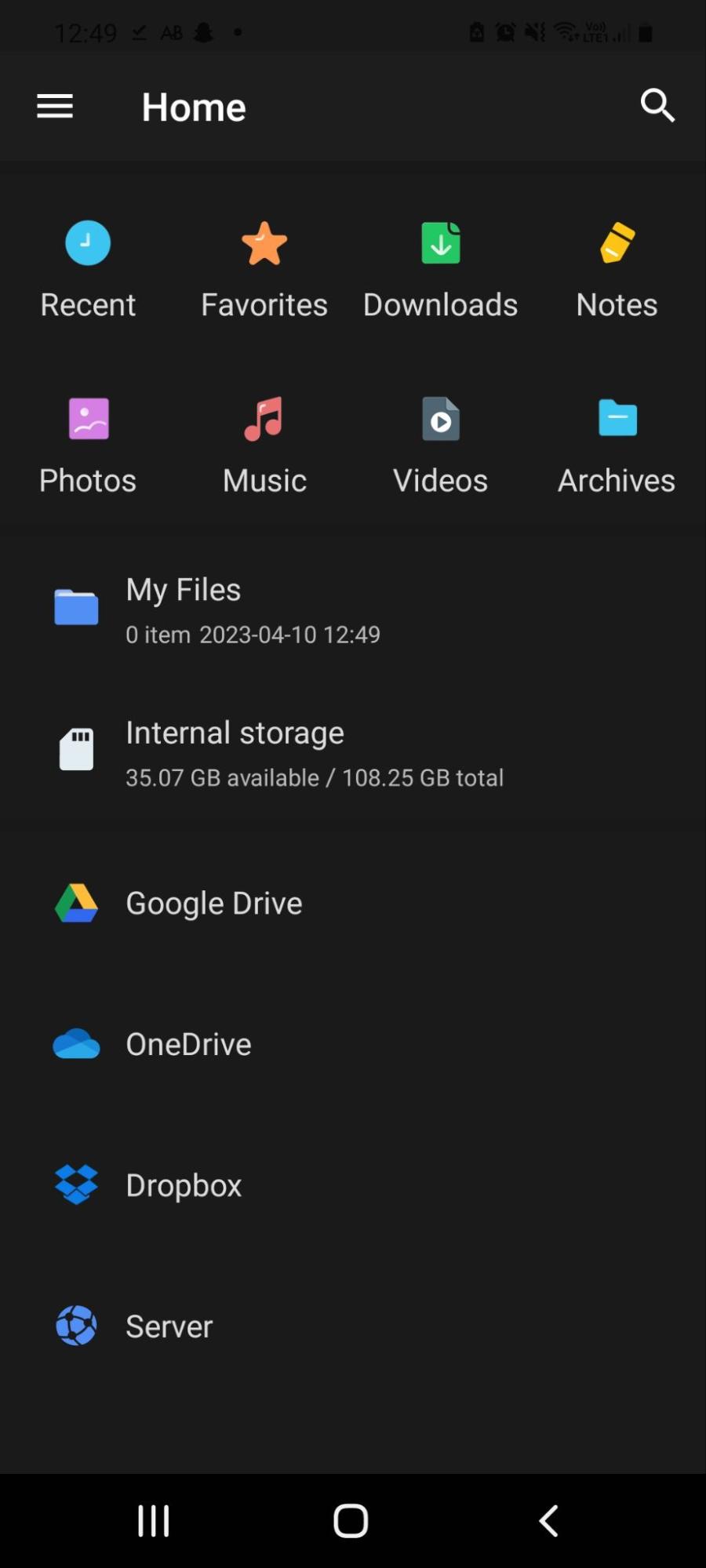 5. Tap the three dots next to the RAR file and select 'Unzip to'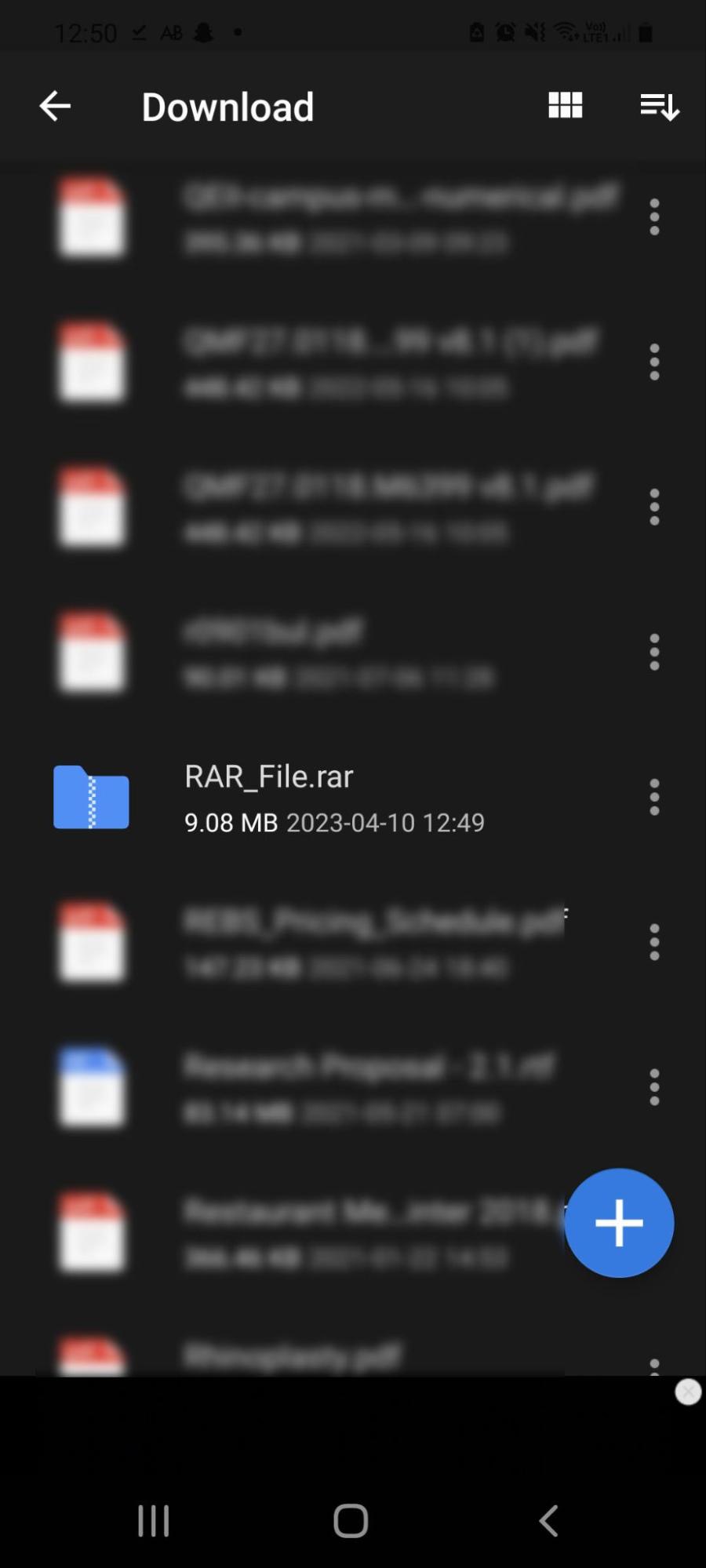 6. Select where you would like to decompress a RAR file
7. Select Unzip Here.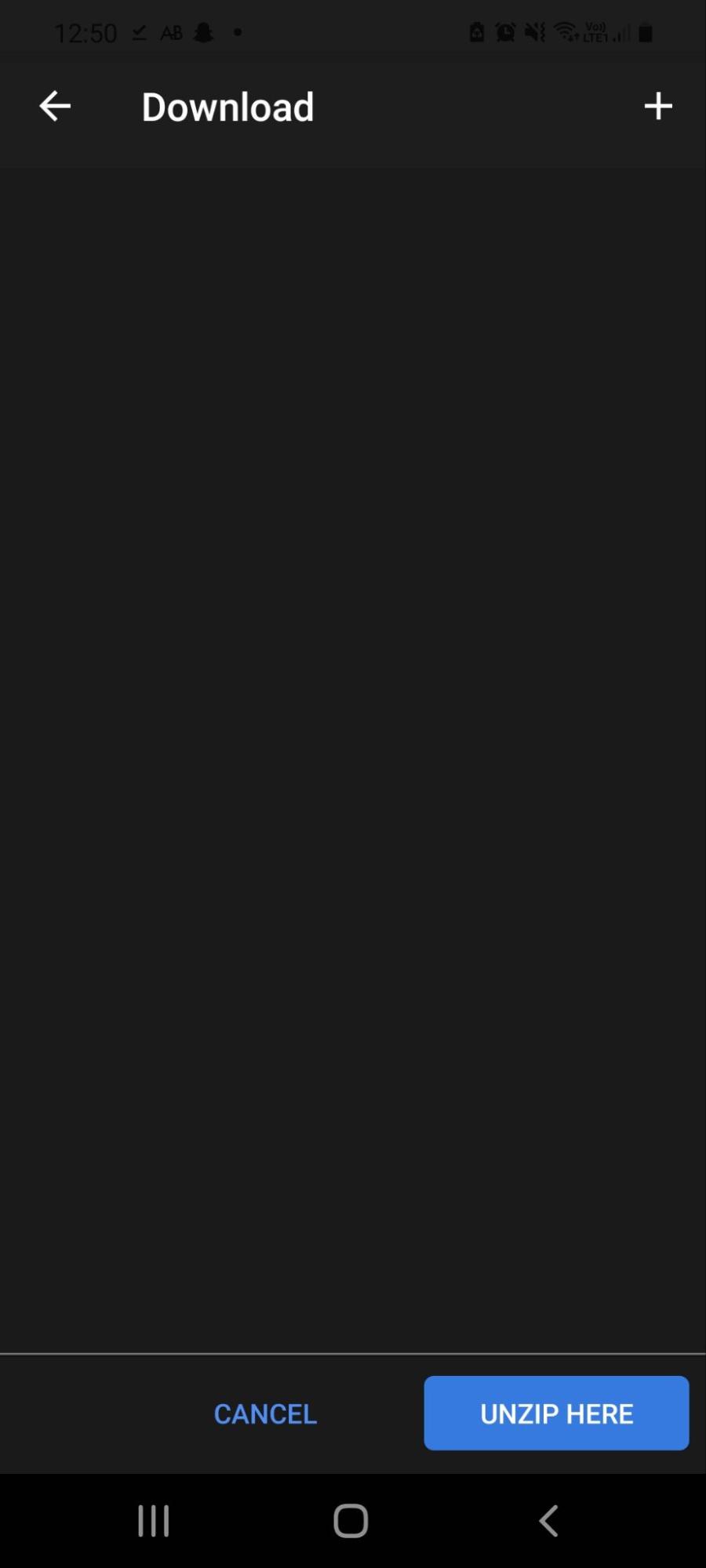 Your files should now be in the designated place on your Android device.
How to check if a RAR file is safe?
In their compressed state, RAR files are totally safe. The files within the RAR file cannot harm your device unless decompressed. If you are concerned about the safety of a RAR file, you should take precautions before extracting and decompressing the files.
Find out if your RAR file's safe by scanning the RAR file with your Clario's antivirus software (available for Android devices). Leave it activated so it can scan every downloaded file for malware. If the antivirus detects any suspicious files, do not extract them. Delete the RAR file immediately.
It's also a good idea to go into the RAR file, look at the compressed files, and ensure that the extensions for the files match what you would expect. In particular, check that any files with the extension .exe are supposed to be executable files.
If your antivirus software says the file is clean, and the file extensions look correct, then the file is likely safe for you to extract.
You can use Clario to check if a RAR file is safe.
Go to Device > System security > Anti-malware
Select Full system scan
Wait to see whether or not your file is safe.
You can also follow the video instruction below.
Conclusion
RAR files are a useful tool for software developers, downloadable content creators, and others to share and store multiple files. While often safe, it is good to ensure that all the files within a RAR archive are legitimate before decompressing them.
While decompression methods vary depending on your device, a third-party app like Clario is always required. Make sure you go with trusted software so that you can safely unzip your RAR files.